Johor Menteri Besar Mohamed Khaled Nordin has called for calm following the demolition of a Hindu temple in Masai, Johor, yesterday.
Khaled said the matter stemmed from a longstanding land dispute and his government would work out the "most reasonable and fairest solution".
"Due to the seriousness of this issue, the state government urges all to be highly tolerant, rational, open and not be rash in their evaluation of this issue.
"We call upon all parties to give their utmost cooperation in resolving it," he said in a statement this evening.
Khaled (photo) said the present landowners had acquired the land in 1995 and sent several eviction notices to the temple authorities since 2015.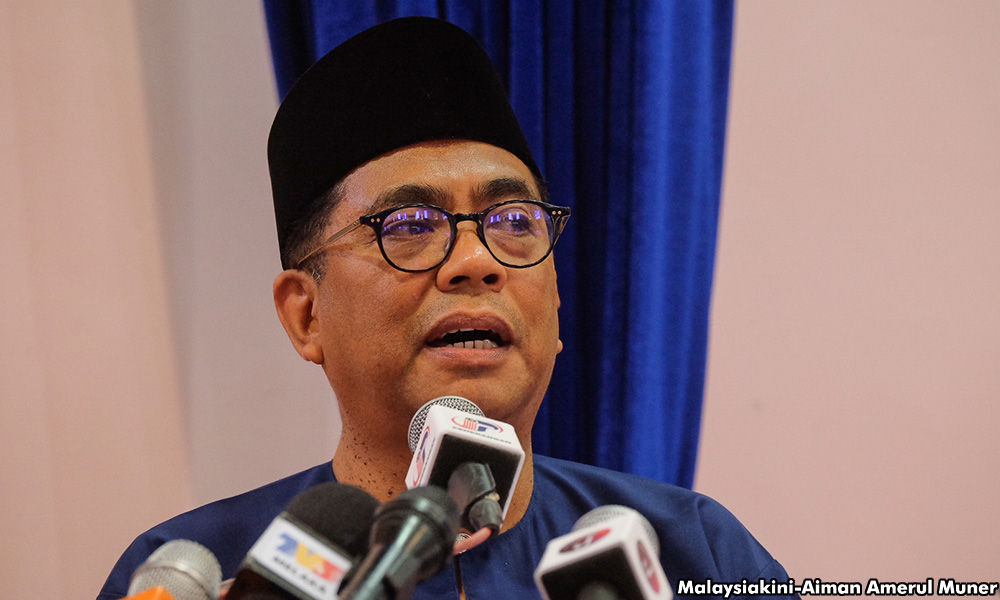 Eventually, the landowners obtained a court order in July last year.
"The immediate solution put forward by the state government at the time was to offer a new plot of land owned by the state government as a replacement for the temple in this issue.
"However, that proposal was rejected by the temple management, which insisted on staying where they were, hence causing the issue to drag on," Khaled said.
He said the state government regretted the incident and expressed sympathies.
In a related development, Johor MIC leader M Asojan said the landowners were foreigners and did not understand Malaysian religious sensitivities.
He said MIC would provide all the necessary support to the temple committee to facilitate the relocation of the temple to the new plot of land allocated by the state government.
"During a meeting with the temple committee, they requested to remain at the existing land.
"MIC is arranging for a meeting with the menteri besar to convey and convince him on this request, with the high hope the state government will agree to this," Asojan said.