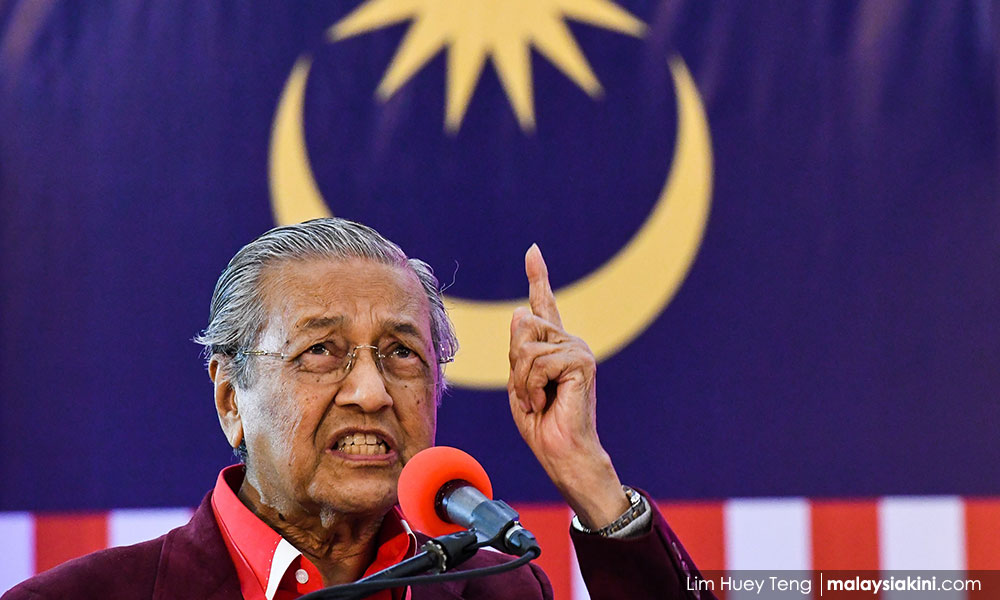 Dr M: New boundaries and voters make Langkawi a challenge
Pakatan Harapan will face an uphill task winning in Langkawi due to new electoral boundaries and the moving of voters from the constituency, coalition chairperson Dr Mahathir Mohamad said.
He said this development had led to a reduction of 1,000 voters in the constituency, which has long been known as an Umno stronghold.
Nanyang Siang Pau reported Mahathir as telling a ceramah in Kukup, Johor, on Thursday that these relocated voters may not even know that they could no longer vote in Langkawi...
For the rest of this story and more, subscribe for only RM200 a year. If you're already a subscriber, please sign in.
Sign in
Subscribe now