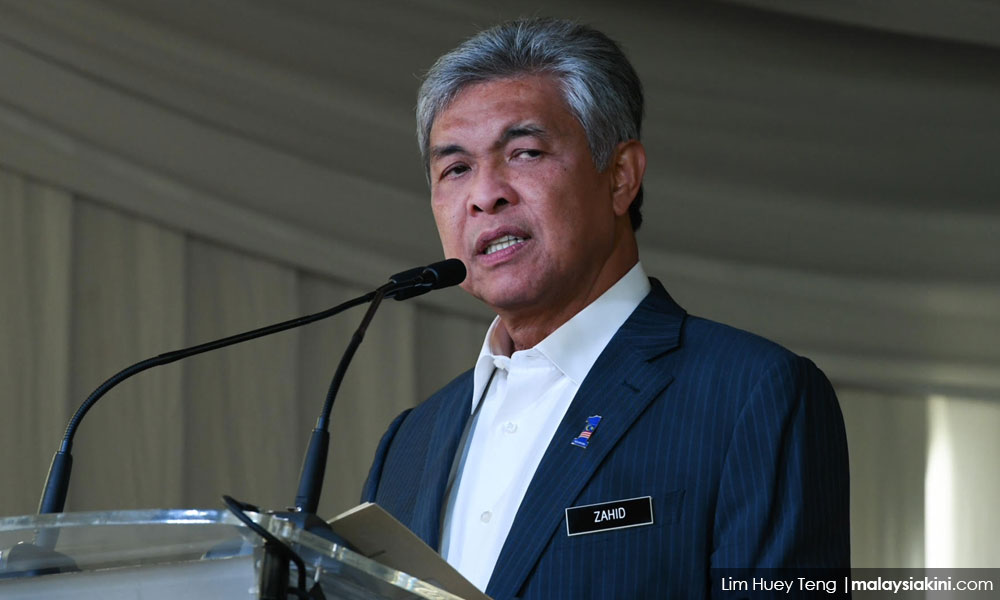 Appreciate contributions of past leaders, says Zahid
Current leaders are reminded not to forget the contribution and sacrifices of past leaders who struggled for the country's progress and development.
Deputy Prime Minister Ahmad Zahid Hamidi said the development of a country could not be achieved solely based on the efforts and sacrifices of the current leaders.
"Past leaders should be appreciated as don't think we are here today because of us. On the contrary, our presence is because past leaders don't stab us from the front or back and the leaders who left the struggle," he said.
Ahmad Zahid, who is also Bagan Datuk Member of Parliament, said this when opening the Dewan Dato Loppe Hashim and the 'Ceria ke Sekolah' 2018 programme in Bagan Datuk today.
A total of 6,000 primary and secondary school students from the Bagan Datuk parliamentary constituency received donations of school uniform from several corporate companies, including UEM Group and Kelab Putera 1Malaysia.
Ahmad Zahid said, in appreciation of the past leaders' services, the Bagan Datuk district has taken the initiative to name the halls and mosques in the area after local past leaders who had contributed much during their lifetime.
This included the Dewan Dato Loppe Hashim, which was named after the local leader, who was the Rungkup assemblyman from 1959 until 1974, he said.
The deputy prime minister also spent some time to visit the project site of a floating mosque here besides mingling with visitors at the Dataran Bagan Datuk and buying several local foods such as banana fritters and coconut water.
- Bernama