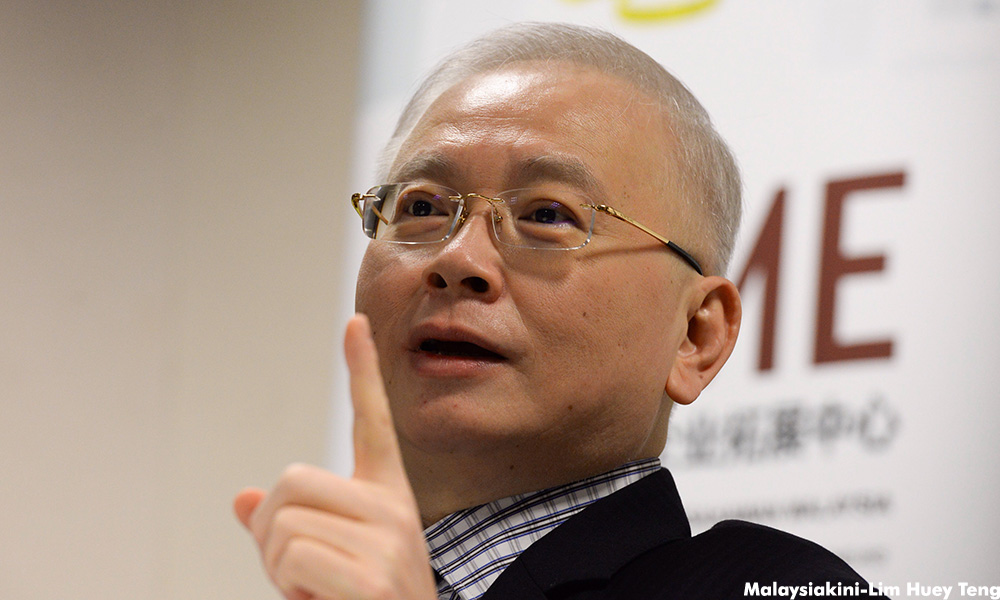 Why is fashion company involved in Penang tunnel project, asks Wee
MCA deputy president Wee Ka Siong has questioned why a fashion company is a shareholder in a special purpose vehicle (SPV) for the Penang undersea tunnel project.
Wee observed that the Penang government had said in 2013 that two Chinese construction companies were to be shareholders in the SPV.
"But today, our checks show that the two China construction companies are nowhere to be seen as shareholders of the SPV," he was quoted as saying in a statement today by The Star.
He added that instead of the Chinese firms, a local fashion company named Voir was a shareholder in the SPV, with 39 percent of the remaining shares held by nominees.
The Star had on Aug 31 last year reported that Voir was looking to diversify into construction by purchasing a 13.21 percent equity interest in Consortium Zenith Construction Sdn Bhd, the company that won the Penang undersea tunnel project contract.
The report added that Consortium Zenith Construction and Voir both shared the same chairperson.
Penang Chief Minister Lim Guan Eng had said the contract was awarded via open tender.
Wee said the Penang government must elaborate on the participation of Voir in the project.
"The DAP Penang government must answer as the Penang people have a right to know why their mega-billions undersea tunnel will now be built with the participation of a small local fashion company instead of two experienced and well-funded construction companies as originally promised," he said.
The undersea tunnel is currently the subject of a MACC probe.
The graftbuster had raided 12 companies in relation to the probe on Tuesday.