The flood situation in Johor improved slightly with 1,374 people in shelters at midday as compared to 1,395 people in the morning.
State Health, Environment, Education and Information Committee chairperson Ayub Rahmat in a statement that 103 evacuees from 22 families were still at four flood relief centres (FRCs) in Segamat; 1,239 victims from 347 families in eight FRCs in Mersing (1,395 people/ 376 families in the morning) and 31 people from seven families in one FRC in Kota Tinggi.
He said SK Punan in Kluang still could not reopen (for the afternoon session) because of the floodwaters which cut access to the school.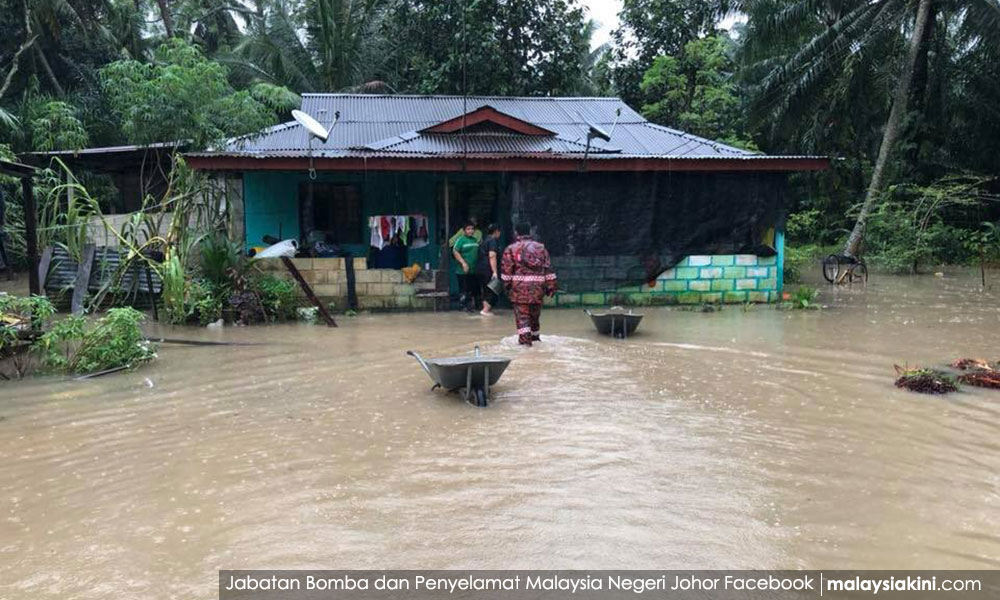 In Sarawak, the number of flood evacuees being sheltered at Dewan Kampung Lutong, Sebangan in Sebuyau, increased slightly to 98 people from 27 families as compared to 96 people from 25 families last night.
The Sarawak Fire and Rescue Department operations room said the area was still inundated under one metre of water but there were signs that the floodwaters would be subsiding.
The situation eased somewhat in Pahang with the number of evacuees dropping to 1,649 people as compared to 1,672 people in the morning. They are being sheltered at 17 FRCs in the districts of Pekan, Rompin and Kuantan.
According, to the Welfare Department's food portal Infobanjir, the number of evacuees in Pekan dropped to 1,299 people as compared 1,316 in the morning. They are at 11 FRCs.
In Rompin, 294 people remain at four FRCs while in Kuantan the situation was unchanged with 56 people in two shelters.
However, all the nine evacuees sheltered at Masjid Jamek Kuala Semantan in Rabu were allowed to return to their homes after floodwaters subsided.
In Putrajaya, Drainage and Irrigation Department director-general Md Nasir Md Noh said a flood mitigation project was expected to commence in Rompin next year.
The department was awaiting an allocation to start the project, he told reporters when met at the Nature Fun Ride 2018 organised by the Natural Resources and Environment Ministry.
The event which drew 1,440 participants was flagged off by the ministry's deputy minister Hamim Samuri.
- Bernama