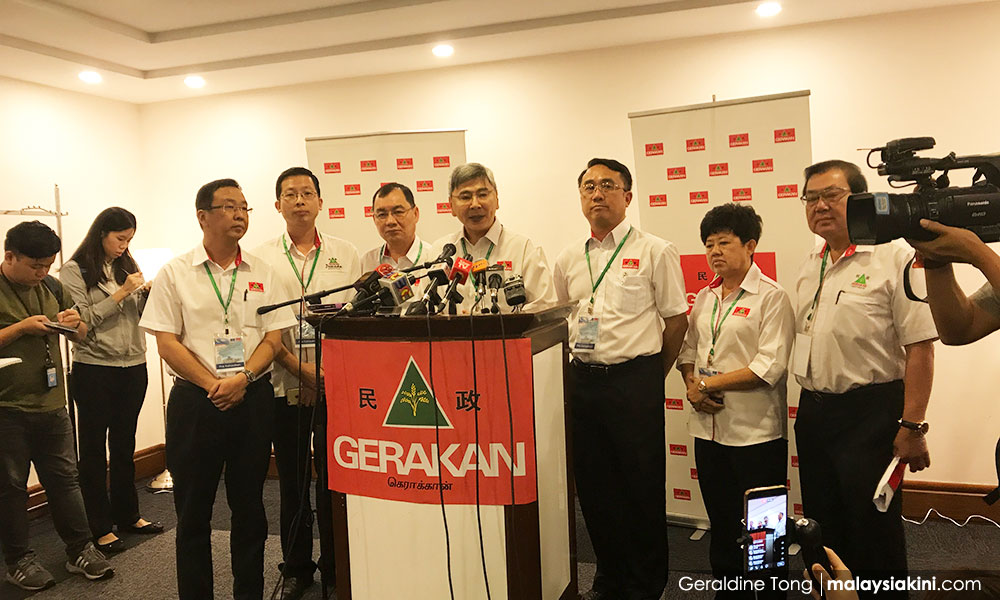 Gerakan confident of winning Penang seats in GE14
Gerakan president Mah Siew Keong is confident that his party will win seats in Penang in the 14th general election.
"We are confident that the Penang people will elect a few Gerakan (candidates) to keep a check and balance on the Penang state government.
"Of course, we know (it will be) a DAP-led Penang state government, because... the last round DAP contested 19 seats in Penang and they won all 100 percent.
"They have never lost before so I think they have grown arrogant. We are confident that in Penang, we will do much better," he said in a press conference at the Gerakan headquarters in Cheras today, after a meeting with Prime Minister Najib Abdul Razak...
For the rest of this story and more, subscribe for only RM200 a year. If you're already a subscriber, please sign in.
Sign in
Subscribe now