The Islamic Development Department (Jakim) today said it had found a "resolution" to rumours of cosmetics entrepreneur Nur Sajat Kamaruzzaman being transgender.
Jakim assistant director Mohd Izwan Md Yusof today confirmed that a meeting was held between the department and Nur Sajat in Shah Alam.
"We have found a resolution. God willing, everything went smoothly.
"This resolution is to get confirmation of Sajat's real identity," he was quoted as saying by Mstar Online.
Nur Sajat's parents were also present during the meeting.
The entrepreneur, through her Facebook, also confirmed the meeting, which she had agreed to after a request by Jakim.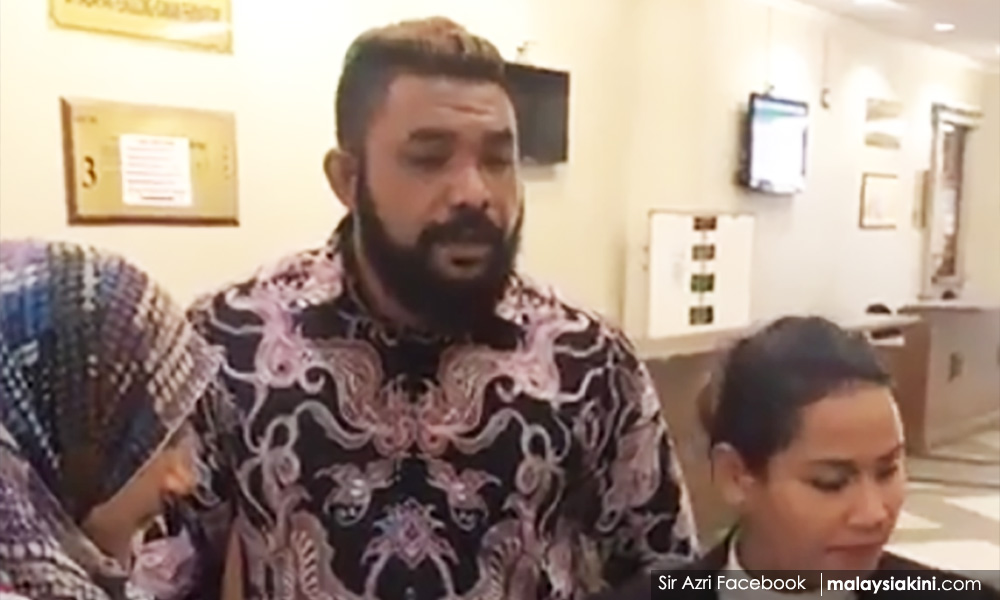 This was after blogger Papagomo (photo), whose real name is Wan Muhammad Azri Wan Deris, uploaded a video of his purported phone conversation with Minister in the Prime Minister's Department Jamil Khir Baharom. Jamil Khir heads Jakim.
In the video, Wan Muhammad Azri demanded Jakim take action against Nur Sajat, whom he described as a "pondan" (a derogatory word for transgender).
Nur Sajat later accused Wan Muhammad Azri of targeting her due to business issues.