It is shameful for graduates to resort to selling nasi lemak, former prime minister Dr Mahathir Mohamad said in a talk.
"We cannot be proud if graduates become Uber drivers or sell nasi lemak. They do this to support their income.
"They are trained (in universities), so they should make use of their knowledge and competency. They resort to selling nasi lemak because they can't get a job," he said during his weekly "Policy Talk" show, which was aired live on Facebook today.
This week's session focused on jobs and education for youths.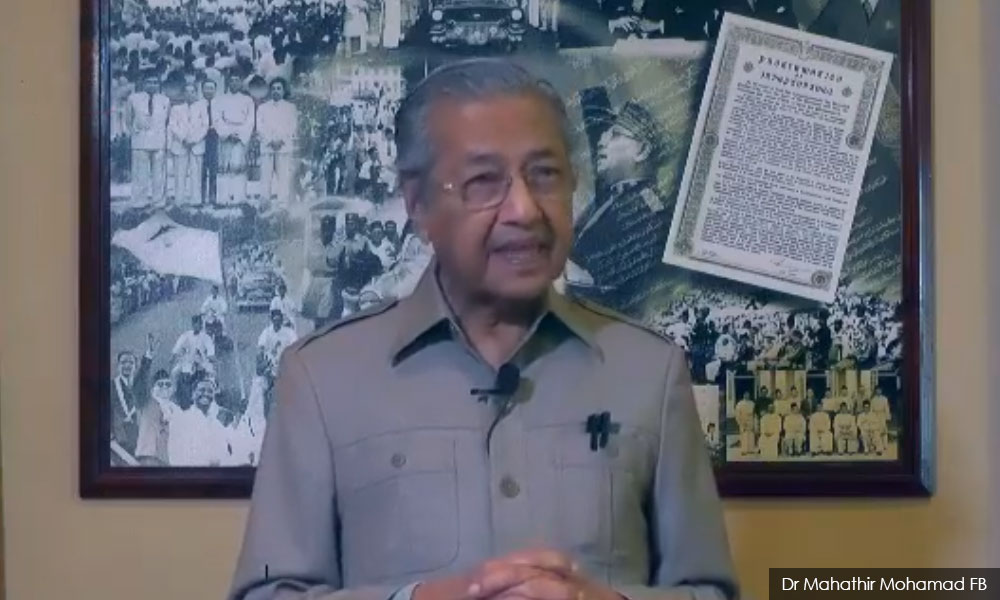 Mahathir said if the purpose of graduates was to sell nasi lemak, universities would be teaching such courses.
"But we don't have a university like this. It is shameful for a graduate to sell nasi lemak.
"It shows that the government had failed to match the (workforce's) knowledge with job opportunities," said the Bersatu and Pakatan Harapan chairperson.
Mahathir, who is the coalition's prime ministerial candidate, noted that education had faced budgetary cuts in recent years.
He stressed that Harapan would boost spending on education if it comes to power.