A man in his 30s who allegedly slapped a woman at a bus-stop for not wearing a headscarf was arrested by Seberang Perai Tengah polis in Penang last night.
OCPD ACP Nik Ros Azhan Nik Abdul Hamid said a team, led by ASP Ahmad Shahir Adnan, nabbed the suspect along Jalan Taman Perwira, Bukit Tengah at about 11.30pm.
"After questioning, the suspect admitted that he pushed the woman because he was angry she did not wear the tudung.
"The woman had then scolded the suspect with words, saying he was mad," said Nik Ros Azhan.
Nik Ros Azhan said aftter his arrest, the suspect was brought to the Bukit Mertajam hospital for a medical check-up.
A video recording of the slapping incident went viral on social media after it was initially shared by a Facebook user.
It was then picked up by local and international media including the UK's Daily Mail.
Yesterday, a 24-year-old Indonesian woman, who works at a factory in Seberang Perai, lodged a police report alleging she was assaulted by a man at a bus stop at Taman Perwira for not wearing the headscarf.
She claimed that the incident occurred last Jan 6 while she and her sister were waiting for a bus at Bukit Mertajam.
According to Bernama, the woman said a man, who looked "disheveled and believed to be of unsound mind," approached her and asked where she was going.
She told him she was going to town to see a friend, after which the man said he was angry at her for not wearing the headscarf and pushed her head with his hand.
It is learnt that the suspect had become mentally unstable after he was involved in a road accident 15 years ago.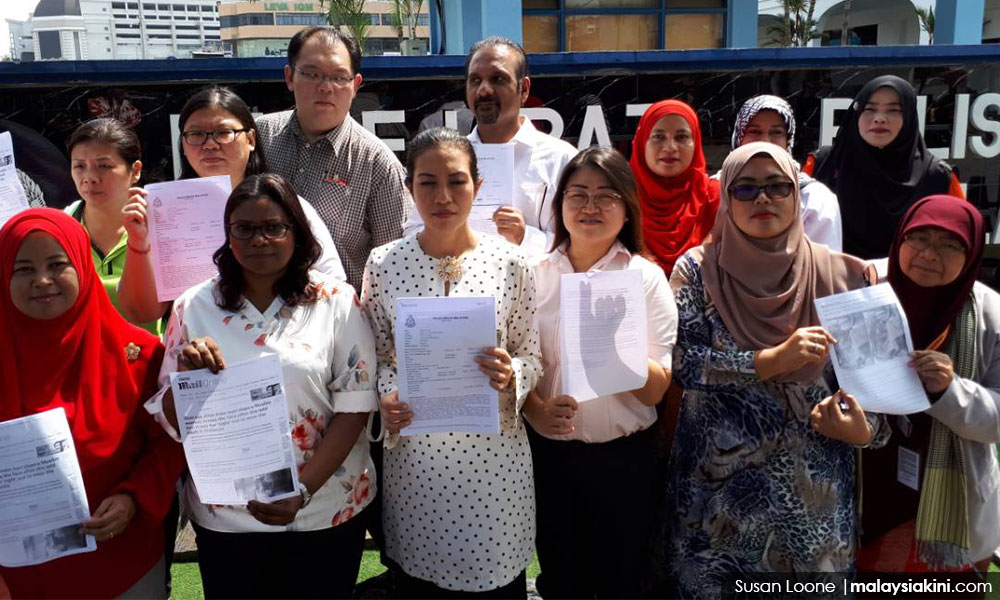 Last Friday, Penang Pakatan Harapan leaders had lodged a report at the Jalan Patani Northeast district police headquarters, urging the authorities to probe the case, saying violence against women should not be condoned.
Penang Island City councillor Syerleena Abdul Rashid, among those who lodged the report, commended the police for their swift action.
"I am glad that the woman in the video finally lodged a police report and the police have now arrested the man involved," she told Malaysiakini. 
"This turn of events is definitely positive and sends out the clear message that sexual harassment and other acts of violence are not tolerated in our society," she said.
She expressed hope that victims will no longer be afraid to speak out.
"Malaysians need to understand that everyone of us can do something to prevent discrimination and other acts of violence," she said.