Perlis mufti Mohd Asri Zainul Abidin has described Amri Che Mat as a "Syiah activist" after the former was named in a Suhakam inquiry into "enforced disappearances".
Amri's wife Norhayati Ariffin, testifying before the inquiry today, claimed Asri was present when Perlis religious authorities and police raided their home as well as the office of Perlis Hope, an NGO co-founded by Amri.
Norhayati claimed the raid took place sometime in 2015.
"A few media published that Perlis Hope had made a number of claims to Suhakam, naming the Perlis Islamic Religious Council (Maip), the police and me in relation to the disappearance of the Syiah activist.
"God-willing, I will respond in detail to the allegations later," said Asri today.
In the meantime, the mufti shared a Facebook posting made on Oct 12, 2016, in which he had voiced concern over Syiah activities in Perlis. The post did not mention any names.
"Syiah, which had a base in Kedah and has been operating freely all this while, particularly in Pendang, has begun creeping into Perlis through a certain organisation," Asri had said in the posting.
Amri was reportedly abducted on Nov 24, 2016.
Syiah Islam is considered deviant in Malaysia where almost all Muslims adhere to Sunni Islam.
Asri is among the witnesses who have been called to testify at Suhakam's inquiry.
Today is the first day of the inquiry into Amri's alleged "enforced disappearance" after the commission's inquiry into pastor Raymond Koh incident was abruptly suspended.
This was after police charged a suspect in court over Koh's kidnapping. Suhakam cannot hold inquiries into matters that are in court.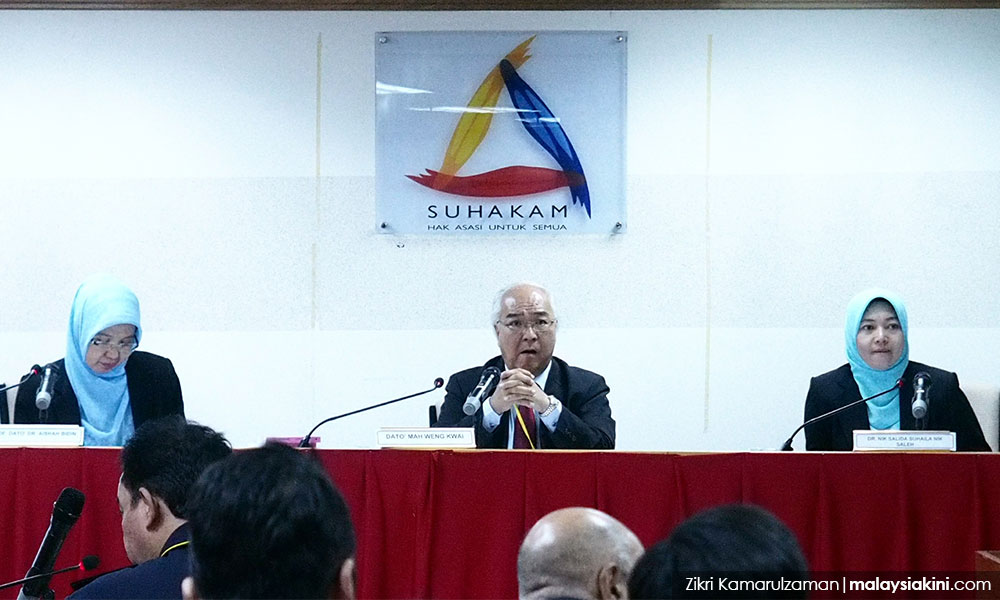 Koh was abducted in February 2017 by a group of men in what appeared to be a professionally-executed operation which was caught on CCTV.
He had previously been accused of proselytising to Muslims.
Suhakam is investigating whether the disappearances amount to "enforced or involuntary disappearance" as defined by the International Convention for the Protection of All Persons from Enforced Disappearance (ICPPED).
This is defined as the arrest, detention, abduction or any other form of deprivation of liberty by agents of the state or by persons or groups of persons, acting with the authorisation, support or acquiescence of the state.
The instrument was adopted by the United Nations General Assembly in 2006. Malaysia is not a signatory to the ICPPED.
Putrajaya had in the past detained under the Internal Security Act 1960 individuals suspected of propagating religions other than Sunni Islam to Muslims in Malaysia.
The preventive detention law was repealed in 2012.