Perlis mufti Mohd Asri Zainul Abidin said the raid on missing activist Amri Che Mat's home and his NGO Perlis Hope's office was done appropriately.
He was responding to Amri's wife Norhayati Ariffin, who had testified in a Suhakam inquiry into her husband's disappearance that about 20 police officers, religious authorities and Asri had conducted the raid on Oct 21, 2015, in a rough manner.
"That is a lie. The police never yelled at Amri's daughter as was reported.
"As a matter of fact, the (religious) department representatives and the police entered the house in a proper manner.
"We spoke nicely and politely to them," Asri said in a statement posted on his Facebook today.
"He (Amri) was invited to the mufti department nicely. The next day he came and a peaceful dialogue took place," he added.
Describing the claims as coming from a "Syiah group", he said they had claimed the raid produced no evidence on any Syiah elements.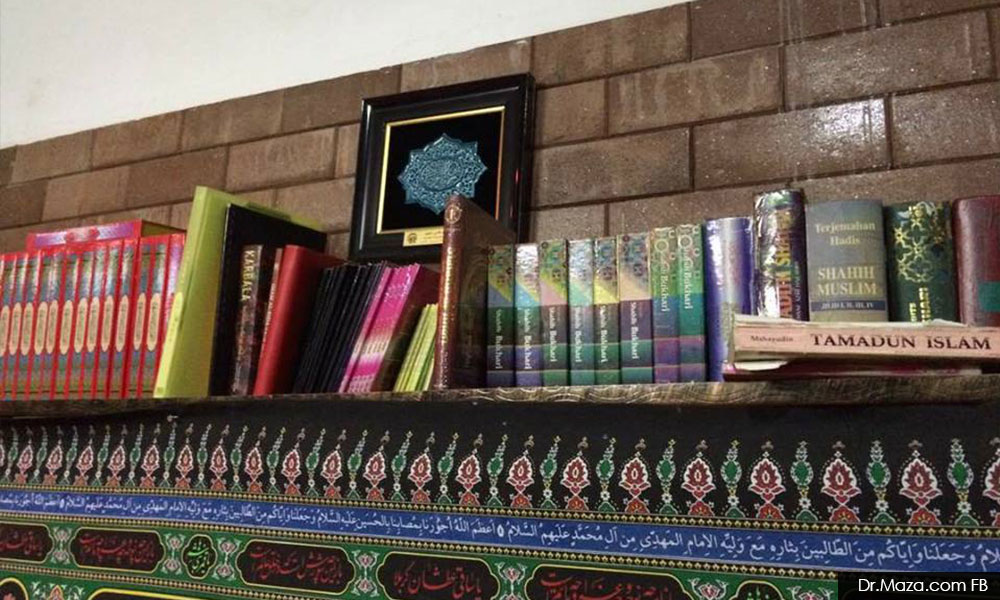 However, Asri appeared to argue otherwise, uploading several photos from the raid, purportedly showing evidence of Syiah elements as well as their appropriate conduct during the raid.
"Look at these pictures, is there evidence of harshness? Is it true that there were no Syiah activities which could threaten security?" he questioned.
Norhayati had said in her Suhakam testimony that the authorities had shouted crudely at her daughters outside when they surrounded the house.
She said she had refused entry to the authorities and Asri but the religious officers broke into the Perlis Hope office, which was next door.
Meanwhile, Norhayati added, the police demanded to know about Amri and his activities in the NGO.
She described Perlis Hope as a non-religious and non-political charity.