The statement by Perak DAP chairperson Nga Kor Ming that he will quit politics if the opposition fails in the 14th general election is a sentiment to attract votes, said Perak Menteri Besar Zambry Abd Kadir.
However, he said that he welcomed the statement, and hoped that Nga would carry out his promise if the opposition failed to form the government.
"Each time the general election is held they will say 'This is it. But they have been saying numerous times.
"This is the talk of those who like to play this kind of sentiments to fish for votes in the hope that the people are easily influenced," he told reporters after visiting Sekolah Agama Rakyat An-Najah in Taman Samudera here today.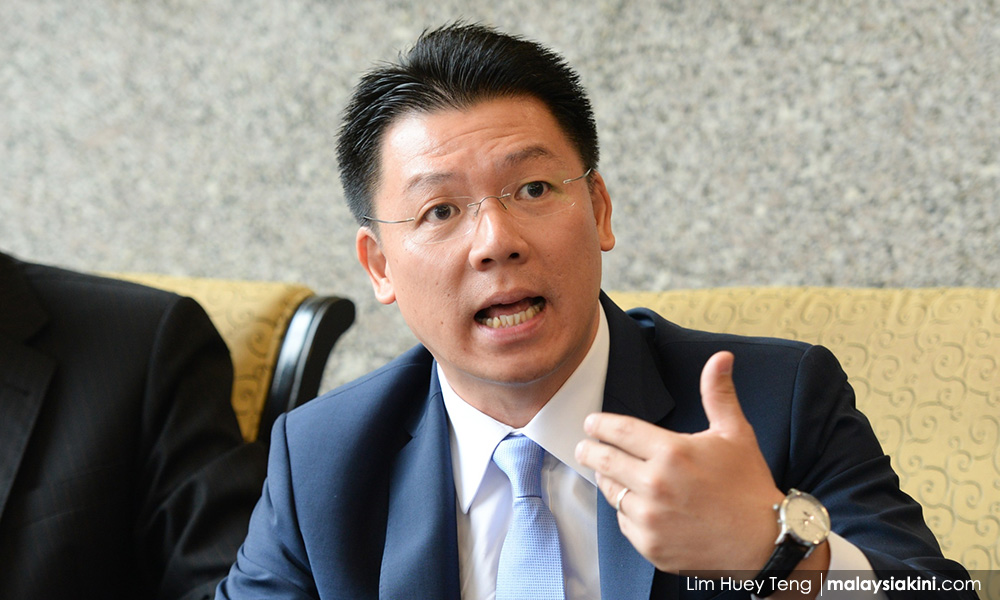 Nga (photo) was quoted in an article in a Chinese newspaper recently as expressing a desire to quit the political arena if the opposition pact failed to seize power from BN.
Meanwhile, Zambry said the construction of three hospitals in Perak Tengah, Parit Buntar and Manjung was proceeding as planned.
He said allegations by some parties that the projects had been delayed because of allocation problems were not true.
He said the projects in Perak Tengah and Parit Buntar involved the construction of new hospitals, and to improve the Seri Manjung Hospital in Manjung.
"Ground work for the Parit Buntar Hospital has started since last year, while work on the Perak Tengah one is proceeding as planned. The tender for the Seri Manjung Hospital, which costs about RM60 million, will be out in March," he said.
According to Zambry, the construction of the Parit Buntar hospital project would take time as the site was originally a rice field and had to be treated first.
Earlier, in a separate ceremony, Zambry presented assistance to 54 residents from Kampung Datuk Seri Kamaruddin and Kampung Pundut who were affected by floods in November last year.
- Bernama