Former premier Dr Mahathir Mohamad's "arrogance" and belittling of PAS' plan to form or be part of the next government has left the party with only two choices, a PAS strategist says.
PAS research centre director Mohd Zuhdi Marzuki said the choices are either for PAS to remain in the opposition, or to join BN in forming the next government.
"PAS has yet to decide if a hung parliament occurs, whether PAS will be with BN or Pakatan Harapan to form a coalition government or whether PAS will remain a strong opposition in Parliament.
"(But) due to Mahathir's arrogance, PAS is only left with two choices, to remain the main opposition or to form a coalition government with BN," Zuhdi said in a statement published on party organ Harakah Daily.
PAS president Abdul Hadi Awang had last Sunday announced that PAS plans to contest 140 parliament seats, and plans to form the next government.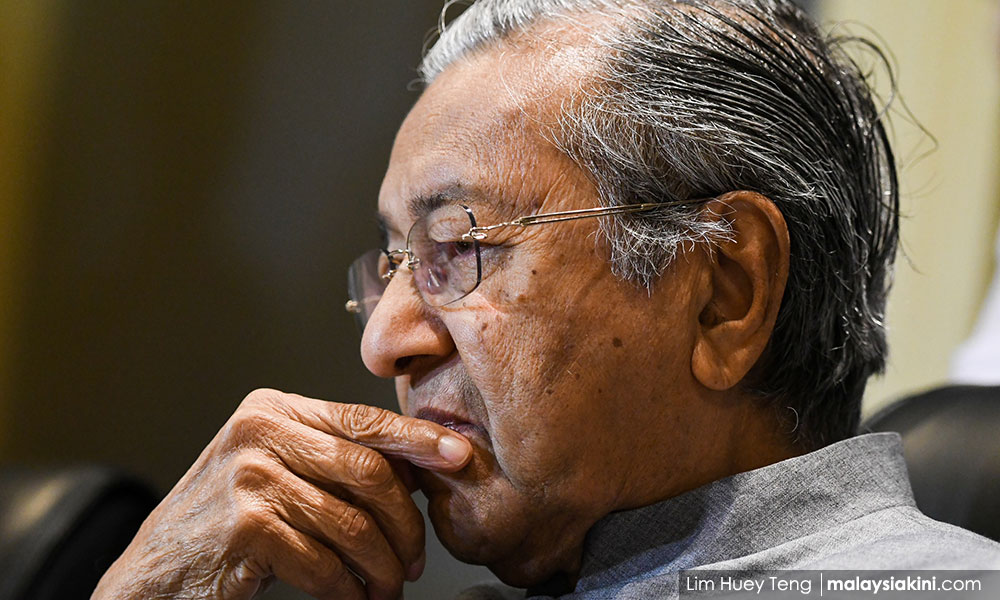 In response, Mahathir (photo) said that this was "angan-angan Mat Jenin" (a fool's dream).
Zuhdi, however, said that if neither BN, Harapan, nor PAS can form the government on their own, it is Mahathir's plan to become prime minister again that would be "angan-angan Mat Jenin".
This is because Mahathir's dismissal of PAS' ambitions meant that he had closed the door on getting support from PAS.
He also said that banking on DAP's support to become prime minister is akin to Mahathir "fantasising on fantasy island".
He said this is because the political reality in Malaysia dictates that a government can only be formed with the majority support of Malay voters.
"Based on the current situation, Malay support comes through two of the biggest Malay parties which are Umno and PAS.
"DAP and its partners in Harapan, including Bersatu, cannot pull in the Malay votes as proven in the Kuala Kangsar and Sungai Besar by-elections," he added.