Thaipusam celebrations this year were bittersweet for M Indira Gandhi.
Just two days ago, her nine-year-long legal battle to reverse the unilateral conversion of her three children ended when the Federal Court ruled in her favour.
"Thaipusam this year is special for me and my family... but it is not complete because I have not seen Prasana Diksa," she was quoted as saying by Berita Harian.
She was met, along with her eldest daughter Tevin Darsin, at the Sri Subramaniar in Gunung Cheroh, Perak.
In 2009, Indira Gandhi's ex-husband Muhammad Riduan Abdullah unilaterally converted Prasana, Tevi, and their brother Karan Dinish to Islam.
He then fled with Prasana, who was just nine-months old at the time. Indira Gandhi has not seen her youngest daughter since.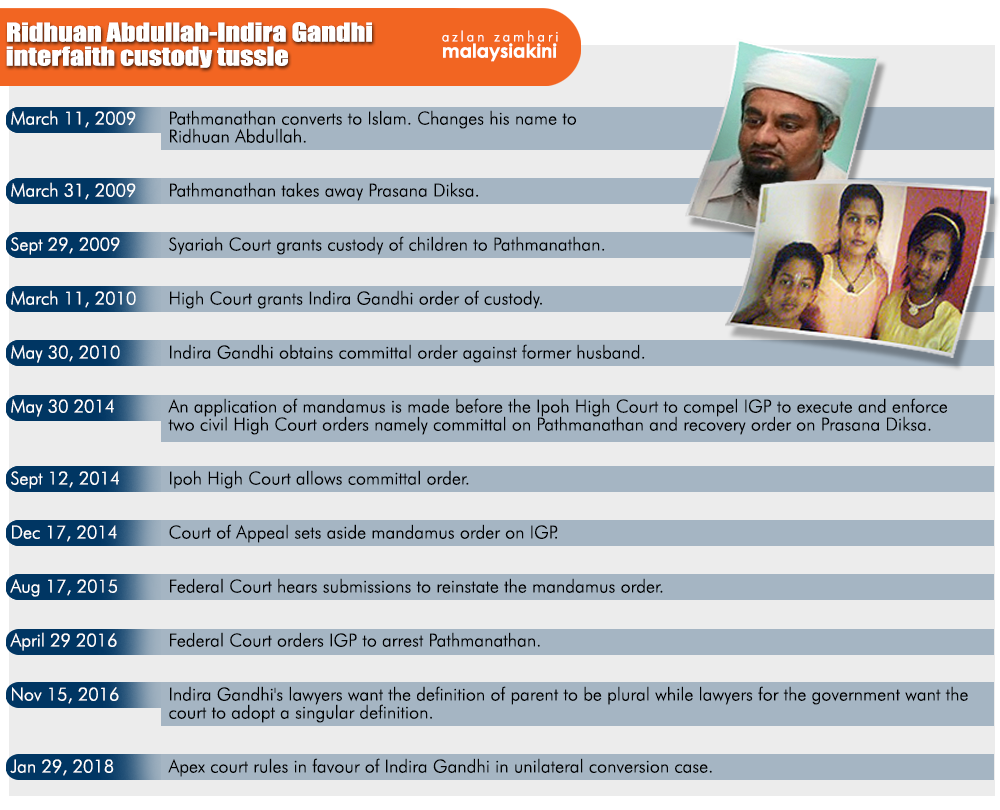 The Federal Court in a landmark decision, however, ruled that conversions of minors required the consent of both parents.
The Courts also awarded Indira Gandhi custody over all three of her children, compelling police to track down Riduan.
Inspector-general of police Mohd Fuzi Harun yesterday said that the Muslim convert was still in the country and that efforts were being made to find him.
But for Indira Gandhi, the search is not moving fast enough.
"My ex-husband is not a terrorist, why is it so hard to find him," she asked.