The levy and toll rate reduction proposal for commercial vehicles at the Malaysia-Singapore Second Link (Linkedua) will be discussed by the cabinet tomorrow, said Deputy Prime Minister Ahmad Zahid Hamidi.
He said the reduction in toll and levy was aimed at luring more commercial vehicles to use Linkedua to reduce traffic congestion at the Johor causeway.
"This effort is expected to be able to reduce up to 40 percent of commercial vehicles using the Johor causeway," he told reporters after chairing a special committee meeting on the issue of congestion at the Johor causeway and Linkedua in Putrajaya today.
The levy for commercial vehicles at Linkedua is RM200.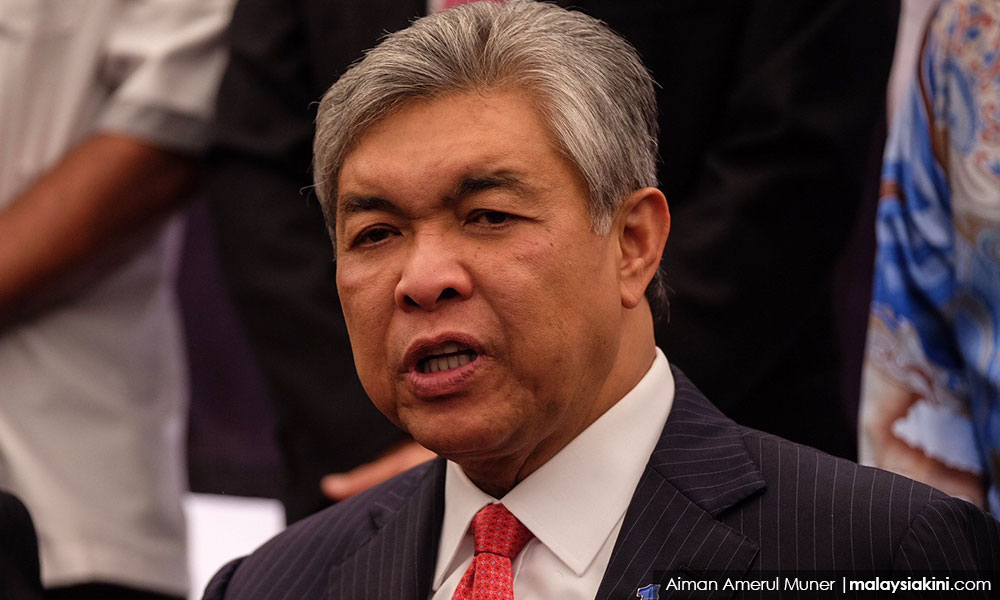 According to Zahid (photo), the movement of individuals entering and leaving via Malaysia-Singapore land routes is currently between 300,000 to 400,000 people daily, and rises to over 500,000 during festive seasons.
He said the meeting today also decided to request for the cabinet to upgrade the committee to a special task force to solve the problems of congestion at the Johor causeway in the long term.
According to Zahid, the committee also proposed that the Singapore government set up a similar special action committee so that periodical meetings could be held between both sides.
The meeting was held following decisions which were arrived at during the Malaysia-Singapore leaders' retreat between Najib and Singapore Prime Minister Lee Hsien Loong in January which, among others, raised the issue of congestion at the Johor causeway.
Zahid, who is also Home Minister, in the meantime, said about 150 People's Volunteer Corps (Rela) members would be stationed at both national entry points for the Chinese New Year celebration to help the police disperse traffic.
In addition, he said the upgrading of facilities at the Immigration, Customs, Quarantine and Security (ICQS) Complex would be carried out to solve the congestion problems.
On the security aspect, Zahid said security assets and equipment such as scanners at the Johor causeway and Linkedua would also be upgraded especially to identify suspects on the Interpol, Aseanapol and police lists.
"If the assets and equipment can be entered into a holistic solution, we can solve the issue of congestion, infrastructure and security between Malaysia and Singapore," he added.
-  Bernama