PAS president Abdul Hadi Awang said the late Nik Abdul Aziz Nik Mat, the former PAS spiritual leader, had noticed there were "problems" with DAP.
Hadi claimed he and Nik Aziz had discussed this several times, with the latter showing concern over DAP's alleged increasing use of racial and religious rhetoric.
"The truth is Nik Aziz himself had said he was uneasy with DAP and Pakatan Rakyat, which displayed perkara-perkara yang negatif (negative attitudes) towards religious and racial issues.
"After Nik Aziz's passing, DAP became bolder and they had the support of the then PAS leaders. (The latter) created problems and became brokers to bend PAS to their will.
"But PAS has principles and PAS is still here today because Islam is (at the core of) our policies. We are open and flexible in our approach," Hadi told China Press in an interview published today.
Nik Aziz passed away in 2015 at the age of 75. Top DAP leaders such as secretary-general Lim Guan Eng were invited to speak at his funeral.
DAP is top dog, not Dr M
Hadi said DAP's track record of attempting to exert control over their allies showed that they were the ones pulling Pakatan Harapan chairperson Dr Mahathir Mohamad's strings.
Hadi did not elaborate how.
He said Harapan and PAS had failed to form a pact because the coalition demanded PAS' subservience, which he described as a trap laid by Mahathir.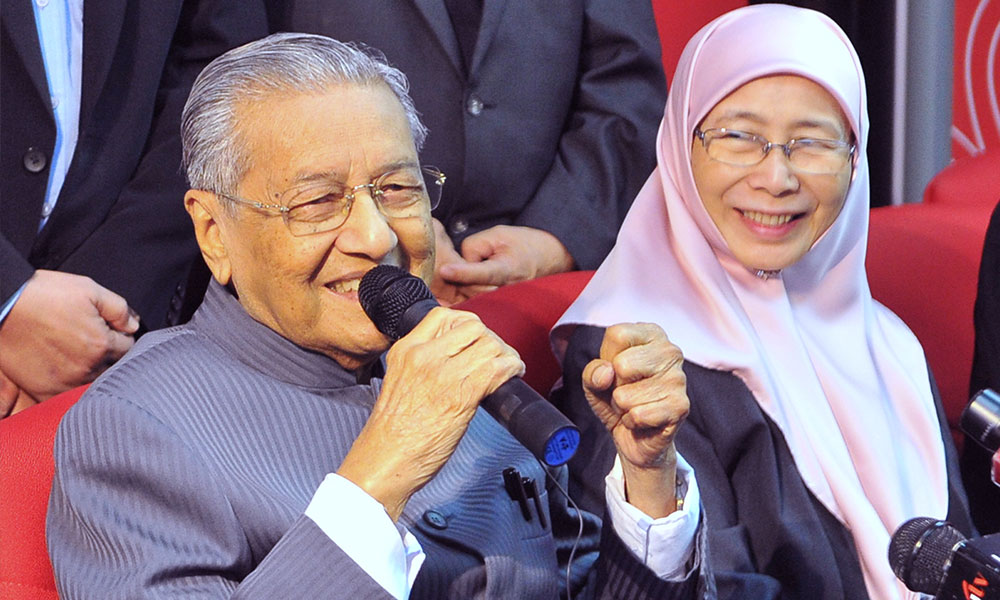 Harapan was founded by PKR, DAP and Amanah in 2015. Bersatu, which was led by Mahathir, was incorporated later.
Mahathir, who has described himself as Harapan's "top dog", is now the coalition's candidate for prime minister if they win the coming 14th general election.
PAS has yet to name its candidate for prime minister but intends to field 130 candidates for parliamentary seats, setting the stage for many multi-cornered contests in Peninsular Malaysia.
Editor's note: Quotations originally featured in this article were translated from the China Press article in Chinese. Abdul Hadi Awang's office has since published the transcript of the interview. Quotations in this article have been amended to reflect the transcript.