COMMENT | Recently, certain quarters said that while many lamented the bad economy, shortage of cash and rising of goods prices, yet they could still afford to travel abroad. The quality of life for many has improved where they choose to drink expensive coffee, eat in luxurious restaurants, travel overseas and buy foreign brands of cars.
On Feb 5, Prime Minister Najib Abdul Razak stressed that there were many Malaysians travelling overseas in order to deny that this country is a bankrupt or failed state.
He said that he would surely meet many Malaysians whenever he goes to any of the two Holy Mosques whether it is the Masjid Nabawi or the Grand Mosque of Mecca (Masjidil Haram) and was told by friends who holidayed in London that they would surely encounter Malaysians in Oxford Street.
Besides that, Feb 6, Director of Strategic Communications Division of the Department of Special Affairs (Jasa), Tun Faisal Ismail Aziz said that many Malaysians were still spending on car purchase and travelling overseas.
This in order to reject claims by managing director of the hypermarket chain Mydin, Ameer Ali Mydin that while the country was having positive economic growth, the Malaysian people were lacking purchasing power at the moment.
First of all, the issue of Malaysians being rich is not supported by facts but more on limited personal experience. Furthermore, the statement that the national economy is improving for there are many who travel abroad, is a past logic, not a present logic.
As mentioned above, the present is not the same as the past. It is now easier for people to travel abroad, as compared with the past when there were no cheap air tickets and the use of aeroplanes was not that widespread. Therefore, travelling was something which was not easy to be achieved.
However, comparing with the present, we have an advanced technology, perfect aviation facilities, and most importantly much more affordable air tickets such as AirAsia with the slogan "Now Everyone Can Fly".
The travelling time is also shortened where we only need around two hours to reach nearby countries such as Thailand, Singapore, Indonesia, Cambodia and Vietnam.
Furthermore, good prices and accommodation abroad which are either cheaper or more or less the same as here, especially in the Asean countries, is a factor that attracts Malaysian to go shopping abroad. In addition to that, travel agencies often offer attractive and affordable travel package promotions. This would indirectly encourage more Malaysians to travel abroad.
Nevertheless, this is insufficient to prove that the national economy is good. We may be surprised that why Malaysians are still able to travel abroad despite the poor economy and weak Malaysian ringgit.
No longer the questions
According to the chairperson of the Malaysian Association of Tour and Travel Agents (Matta) Tan Kok Liang, the weak ringgit does not hinder Malaysians from travelling abroad but makes them change their pattern of travelling, and they would be more cautious in spending.
According to reports by The Edge Markets on Dec 28, 2016, a survey by United Overseas Bank (M) Bhd (UOB Malaysia) showed that more than 7 in 10 respondents choose Asia as their travel destination, where Singapore (46%) and Thailand (42%) were the major choices.
An economist from UOB Malaysia said that Malaysians stressed more on travelling costs especially due to the weak ringgit. Therefore, they would choose Asia as their destination, in order to maximise their purchasing power.
Their inclination of travelling to Asia is also due to the increase of total flights in this region and a more competitive flight ticket price to the countries in question.
Therefore, the cost of travelling abroad may not be as high as thought, but lower or more or less the same as travelling locally. Imagine if the cost is more or less the same to travel locally and abroad, which one would you choose?
Cost burden or high expenses are no longer the questions for Malaysians to travel abroad. The criteria today provides more opportunities for people to travel abroad. That is why it is not surprising that there are more people travelling, and it is not that the national economy is good.
According to the Mastercard Future of Outbound Travel in Asia Pacific (2016 to 2021) Report, Malaysians recorded international outbound travel trips of 11.9 million in 2016 and forecasted to grow by an average of 3.5 percent per year to reach 14.2 million trips in 2021.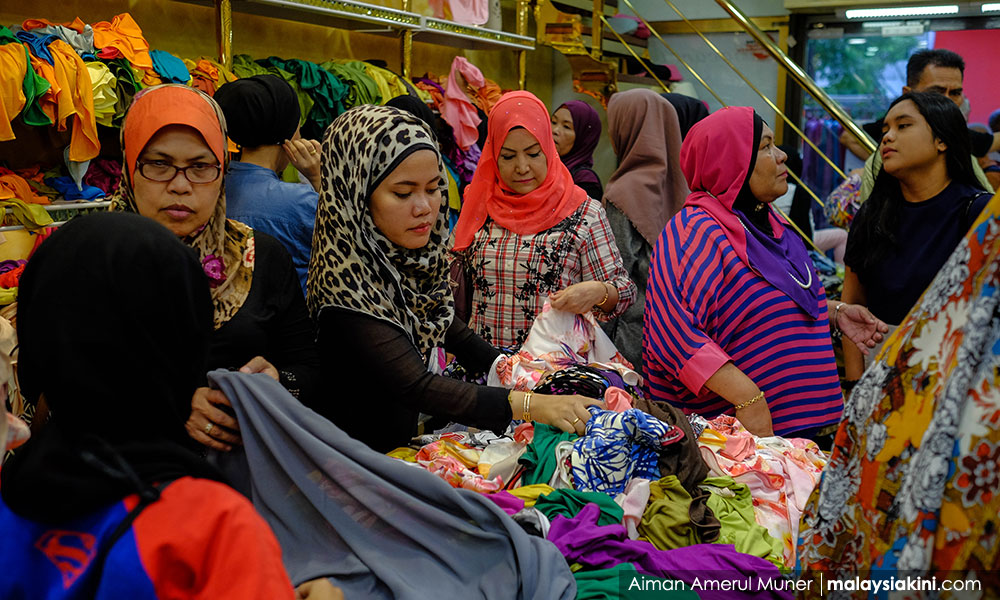 This report revealed that there was about 46.1 percent of the outbound trips were done by Malaysian households earning above US$30,000 per year. At the same time, households earning between US$10,000 to US$30,000 per year recorded 37.7 percent of the trips and 16.2 percent were done by households earning below US$10,000 per year.
This shows that there were less than half of the international outbound trips being done by high-income households which were those earning more than US$30,000 per year.
There was only less than 20 percent being done by the low-income earners. Therefore, most of the international outbound trips were done by the rich and upper-middle-class ones. In the context where a middle-income nation is attempting to develop towards a high-income nation, can this be assumed that the national economy is good?
Therefore, an increase of the number of travellers is not an accurate and sufficient measure to prove that the economy of a middle-income nation is good in today's age.
The GST era
Since the Goods and Services Tax (GST) began in force on April 1, 2015 at a rate of 6 percent, the people's livelihood is getting tough.
For the GST to replace the Sales and Services Tax (SST) which was at 10 percent did not bring down goods prices as claimed by Najib in the 2014 Budget speech. Najib said that the GST rate will not be increased after the 14th general election (GE14).
In reality, GST has caused goods and services prices to increase, living costs have become high and ultimately burdening the people. Referring to the Consumer Price Index (CPI) that measures inflation, the latest data by the Department of Statistics Malaysia (DOSM) shows that the CPI from January to December 2017 recorded an increase of 3.7 percent as compared with the same period in the previous year.
What contributed to the increase of CPI in that period were transportation costs (+13.2 percent), foods & non-alcoholic beverages (+4.0 percent), health (+2.5 percent), restaurants & hotels (+2.5 percent), housing, water, electricity, gas & other fuels (+2.2 percent) and furnishing, household equipment & routine household maintenance (+2.1 percent).
For food & non-alcoholic beverages, among the subgroups of 'Food At Home' which showed significant increases during this period were Oils & Fats (+13.3 percent), Fish & Seafood (+6.7 percent), Vegetables (+4.0 percent), Fruits (+3.4 percent) and Meat (+3.1 percent).
Foods and beverages are a major necessity for all the people. The increase of goods index for foods and beverages shows that the goods prices are becoming expensive and the people have to bear a higher cost in order to face such inflation.
Before the beginning of 2018, popular singer Sheila Majid lamented through Twitter on the bad economy that foods were expensive, the ringgit was weak, the living cost was high and there was a shortage of jobs.
However, secretary-general of the Treasury, Mohd Irwan Serigar Abdullah responded that the individuals who lamented on the cost of living tend to confuse between cost of living and cost of lifestyle.
Cost of living vs new cost of living
Is the rise of cost living as often mentioned actually a cost of lifestyle? Regarding this issue, we should understand that the current world is not the same as our grandparents' and parents' generations. We live in an age of modernisation, urbanisation and a rapid development of modern technology.
Our expenses today are not only on basic necessity goods such as foods, clothing, accommodation and transportation, but we also have to spend on many more goods which might not be necessary in the past but needed now in accordance with the development in line with the technological advancement.
For instance, now everyone can interact, communicate and connect through social media such as Facebook, WhatsApp and Twitter. Almost every individual needs a smartphone and laptop computer to contact others and fulfil their work.
In today's world with high technology, we cannot avoid from using electronic devices. There is not only the cost of the technological product, but also involving many additional costs such as purchase of Internet quota, maintenance cost, and so on.
Even though there are some who are chasing after brand and wish to buy expensive technological devices, it is the fact that the necessity for some goods today cannot be denied. Just imagine how you are going to work without a smartphone and your colleagues are unable to deal with you through messaging and e-mail?
In order to suit the current societal development, more and more goods become a necessity in our daily lives. It has become a part of our living costs. The living cost would be increased indirectly.
In our opinion, such unavoidable increase of expenses is unsuitable to be considered the cost of lifestyle. This cost is not for unnecessary luxury goods but for something which must be owned today. It has actually become a form of manifestation of a new cost of living.
Many choices or limited choices?
Other than that, modernisation and urbanisation have changed the living patterns of today's society. Just as what we can feel ourselves, there are more and more shopping centres, popular franchise restaurants and branded shops being built. The rapid development makes us appeared having many choices but actually, our choices are getting limited.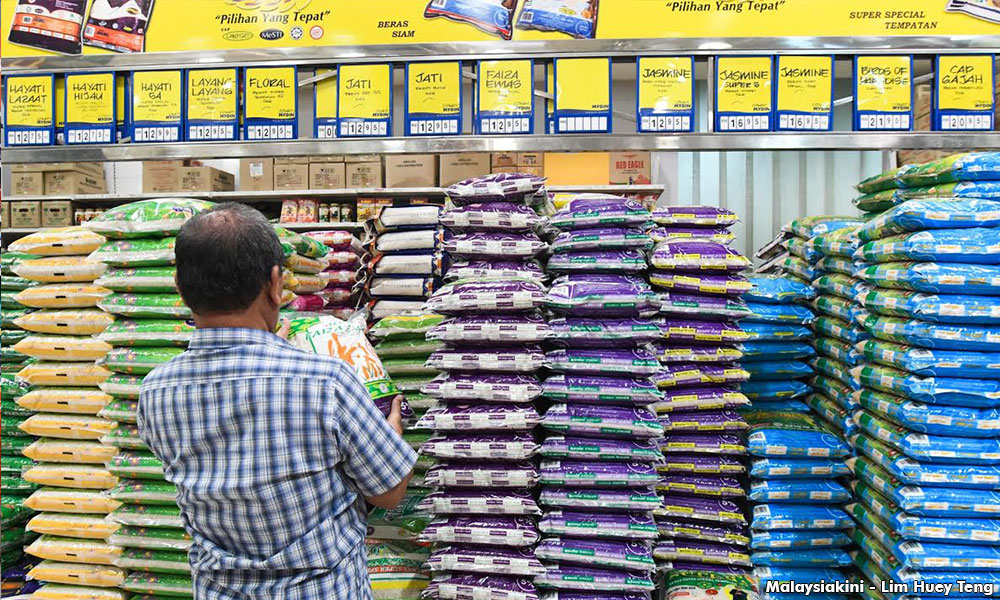 Sometimes people have to opt for drinking branded coffee which is much more expensive than the coffee in the traditional coffee shops. This is because there are less and less traditional coffee shops, while the branded coffee shops are easily found in various places.
It is the fact that consumers have many choices of expensive branded coffees such as Starbucks, The Coffee Beans, Gloria Jeans Café, San Francisco Coffee and so on. However, the problem is that they lack choices between branded coffee and traditional coffee.
In addition to that, it is easier to get various types of luxury restaurants with choices of Korean, Japanese, Indian and others as compared with affordable food stalls. For instance, those who are working in a shopping centre have to eat in an expensive restaurant or a slightly cheaper food court because they have no other choices.
Otherwise, some may say that they may choose to bring their own foods or eat elsewhere with cheaper foods. However, does everyone have enough time to prepare their foods every day, or walk far or drive during their break which is only an hour?
Therefore, in today's world, we are facing limited choices that appear to be many choices. Our lifestyle has been facing changes together with the urban development and societal development. Such transformation caused our cost of living to increase day by day.
The problem is, is our income able to bear this cost of living, and is the government seeking for a solution to handle the problem of the cost of living, or are they continuing the political narrative that the national economy is good?
Low poverty rate vs high BR1M
According to the Report of Household Income and Basic Amenities Survey 2016 by the DOSM, the overall incidence of poverty has decreased from 0.6 percent in 2014 to 0.4 percent in 2016. This figure attempts to give an appearance that the number of families living in poverty is low. Is this true?
In Malaysia, the definition of households according to income groups are divided into bottom 40% household income group (B40) which is households with an average monthly income below RM3,860, middle 40% (M40) which is households with an average monthly income from RM3,860 to RM8,319 and top 20% (T20) which households having an average monthly income of RM8,319 and above.
If we follow the measure of poverty as shown, every Malaysian would be living comfortably and nobody is living in poverty. However, in terms of income groups, many are still in the household group with an average monthly income below RM3,860. This report also stated that 5 out of 10 households have a monthly income of RM5,228 and below.
According to the ministry of finance, there were around 3.6 million households receiving 1Malaysia People's Aid (BR1M) in 2017. The DOSM stated that the population of Malaysia in 2017 was around 32 million, where 28.7 million of them were citizens and the remainder were non-citizens.
If we assume the average household size as 4 persons, hence there were around 7.2 million households in Malaysia in 2017. If compared with the household recipients of BR1M 2017, it shows that there were more than 50% of households in Malaysia receiving BR1M. It also means that this 50% were households with a monthly income below RM4,000.
This figure is very shocking where about half of the households all over Malaysia were having a low income and needed BR1M to deal with their living costs, despite not being under the poverty level as defined by the government.
Middle-income group vs middle class
Besides that, many are caught in a middle-income trap and are unable to move forward towards the high-income group.
Based on the report by DOSM, the M40 household median income is RM6,275 and the national average income is RM6,958. This shows that about half of the M40 is having an income less than the national average. In reality, there is still a long way to the bottom of the M40 to achieve and advance to the high-income group.
The middle-income group which is M40 is linearly assumed to be the same as the middle class. This misconception makes many to think themselves as middle class.
Actually, middle income and middle class are two different concepts. Middle income is merely an indicator to measure the individual income level. Middle income is not middle-class because being middle-class not only depends on income but also involves other considerations. Other factors are also taken into account.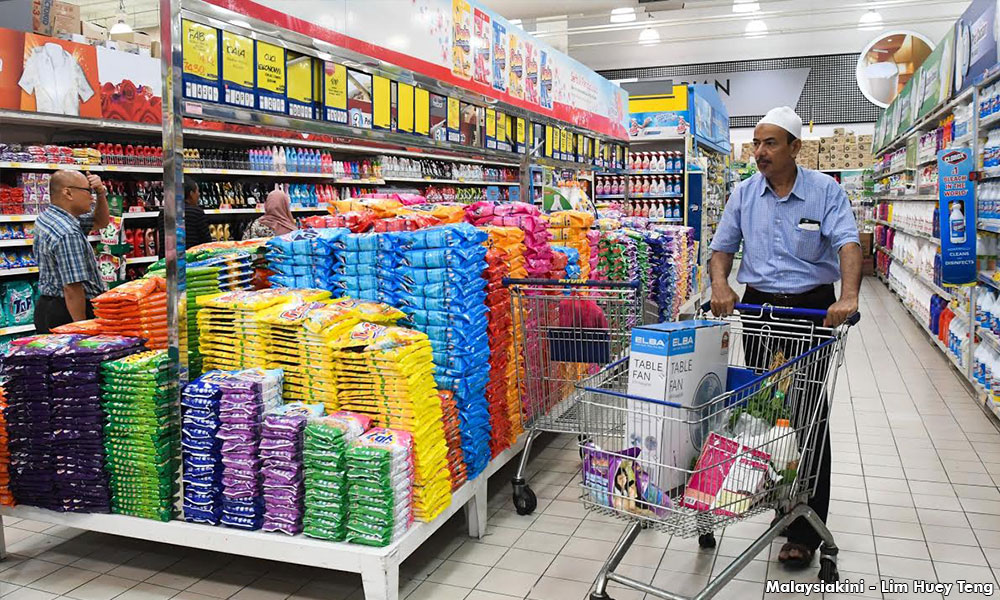 Even if you have a middle income, it does not mean that you are enjoying a middle-class quality of life. A middle-class quality of life is not only assessed in material terms but also in spiritual terms. For instance, while you are getting middle income, working and owning a car and a house. You look like enjoying everything owned by the middle class, but you need to work hard, doing a few side jobs, and bear house, car and credit card debts every month.
The misconception that middle-income group equals middle class is just as we see many people walking in shopping centres every week, and assume that they are living a luxurious life, having high income and the government economy is good.

Therefore, the large M40 middle-income group produces a misleading illusion that Malaysia is having a high percentage of middle class and seems to be nearly achieving a high-income nation status. The question is, is Malaysia is on track towards a high-income nation in reality?
Vision 2020 delayed?
Malaysia is aiming to become a high-income nation by 2020. As reported in December 2017, according to the Malaysia Economic Monitor Reports by the World Bank, the World Bank estimated the Malaysian economic growth in 2017 at 5.8 percent and it was the highest annual growth rate since 2014. Malaysia was also expected to achieve a high-income nation status between 2020 and 2024.
A high-income nation is defined by the World Bank as a nation that has a gross national income (GNI) per capita at US$12,236 and above using the Atlas method. In 2017 the GNI per capita of Malaysia was around US$9,660 or short by US$2,576 to achieve the threshold of a high-income nation.
If we look into the GNI per capita records from 2009 to 2017 by the World Bank, the GNI per capita is actually decreasing from 2014 to 2017.


Therefore, based on the GNI per capita, how can we achieve the target for Malaysia to become a high-income nation by 2020 in three years? Is the Economic Transformation Programme that seeks to bring Malaysia towards a high-income status being a success while the GNI per capita is dropping?
Malaysia is not only being possibly unable to achieve a high-income nation status, on Jan 4, 2018 Second Minister of Finance Johari Abdul Ghani said that the government's intention to achieve a balanced budget by 2020 might be delayed by two to three years.
Before this, the prime minister has said that Malaysia needs to record an economic growth of 6 percent per year to ensure that the aim for a developed nation by 2020 will be achieved. [18]
Large gap between rich and poor
Other than the GNI per capita, in order to achieve a high-income nation, the major problem to overcome is the gap of income distribution. If the income gap is not being closed, even if the country has reached high-income status, it would only involve a small group of people who are enjoying high-income.

Referring to the Gini Coefficient from year to year, the Gini Coefficient is reducing and reached 0.399 in 2016. This shows that the income distribution of Malaysian households is improving. But do the Gini Coefficient records truly reflect the reality?
According to the Eleventh Malaysia Plan 2016-2020, the government wants to increase the mean and median monthly income of the B40 households to RM5,270 and RM5,701 respectively by 2020. This target is good in terms of elevating the B40 household income thus closing the gap between B40 and T20.
However, the truth is that in 2016, the mean and median monthly income of B40 households were respectively RM2,848 and RM3,000. Is this one of the 2020 targets that need to be delayed?
Besides that, if we look into the unit holdings of the Amanah Saham, we found that the wealth gap between the rich and the poor is actually very noticeable and the distribution is completely uneven.
The following table shows the six types of Amanah Saham in Malaysia. Based on our analysis, it is found that among the various types of Amanah Saham, about 70 to 90 percent of the units subscribed are held by unit holding size of 50,000 and above where the number of unitholders is only 10 to 20 percent.
Although the holding size of 5,000 and below has far more unitholders, the units subscribed is less than 5%. This means that an individual who has more unit holding is the one at the large holding size which is 50,000 and above. This also means that the wealth is controlled by a small group of people. This only makes the rich people richer.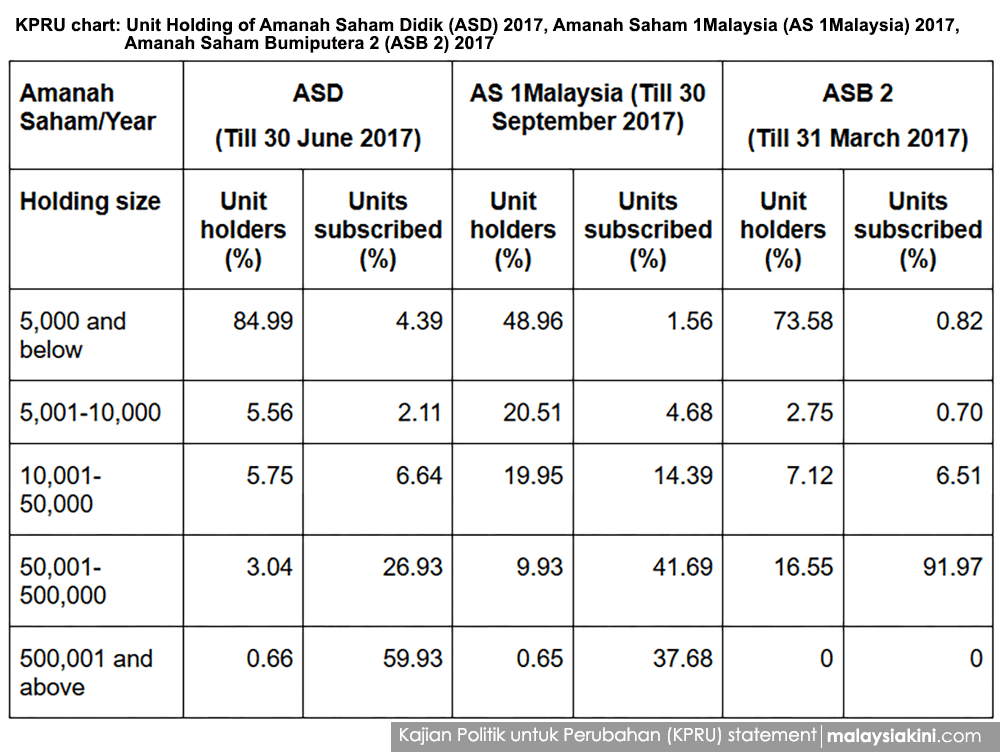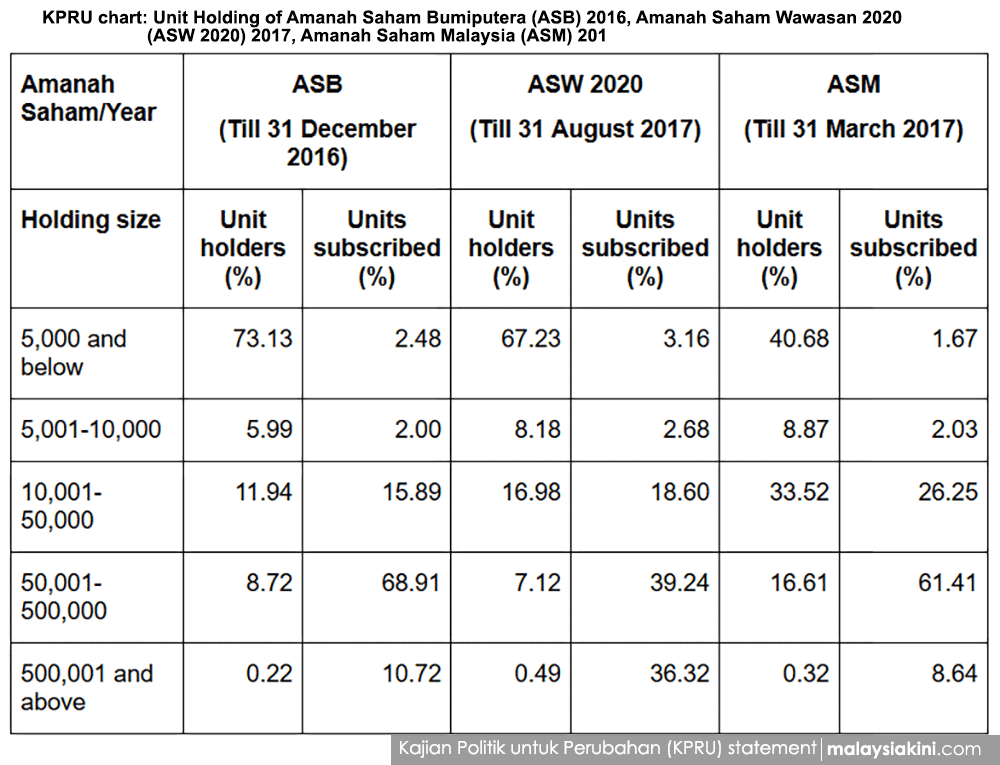 In reality, the rich-poor gap is still large and has not been solved. The question is, is Malaysia ready to be a developed economy and a high-income nation by 2020? Or can we achieve the target but with only a small portion of high-income people?
---
POLITICAL STUDIES FOR CHANGE (KPRU) is research institute and as parliamentary reform think-tank focusing on political economy and strategy.
The views expressed here are those of the author/contributor and do not necessarily represent the views of Malaysiakini.