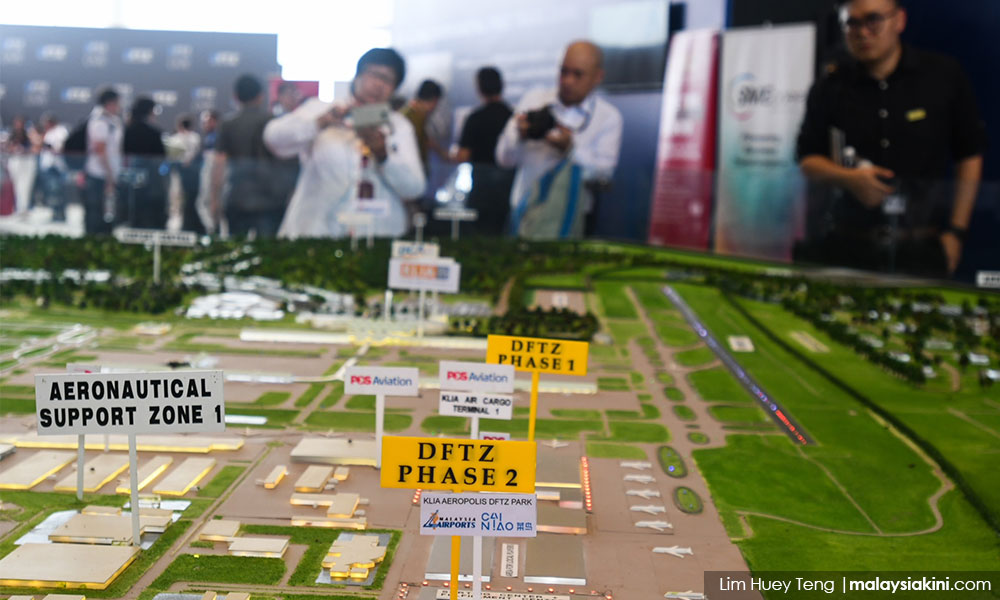 Report: Alibaba's DFTZ initiative raises monopoly concerns in M'sia
The establishment of Alibaba's "Digital Free Trade Zone" (DFTZ) in Malaysia has led to worries among local players in the industry, US-based business news channel CNBC reported today.
CNBC said the initiative, which is part of Beijing's ambitious "Belt and Road" infrastructure project and aims to make cross-region shipments more affordable for local small- and medium-sized companies, has raised concerns that the Chinese technology giant would end up having too much control over the process.
A virtual platform, called the electronic world trade platform (eWTP), will form the core of DFTZ when it is launched in 2019, and it will connect businesses, manage cargo authorisations and assist on customs, while assisted by a physical entity in Kuala Lumpur, logistically.
Abhineet Kaul, a director at Frost & Sullivan's Asia Pacific public sector and government practice, told CNBC that the Alibaba-led initiative is "effectively, a monopoly, as of now".
"More private players need to be encouraged to provide similar services to ensure that there is sufficient competition in the market," Kaul was quoted as saying.
However, Alibaba has denied claims of monopoly.
A spokesperson from the firm told CNBC that no company is blocked from participating in the eWTP.
"This platform is open to any company willing to similarly make their own investment of money and resources to develop the necessary infrastructure, and embrace a public-private partnership model to foster more cross-border trade in Malaysia, and elsewhere," the spokesperson said, adding that the programme does not favour small businesses in one country over another.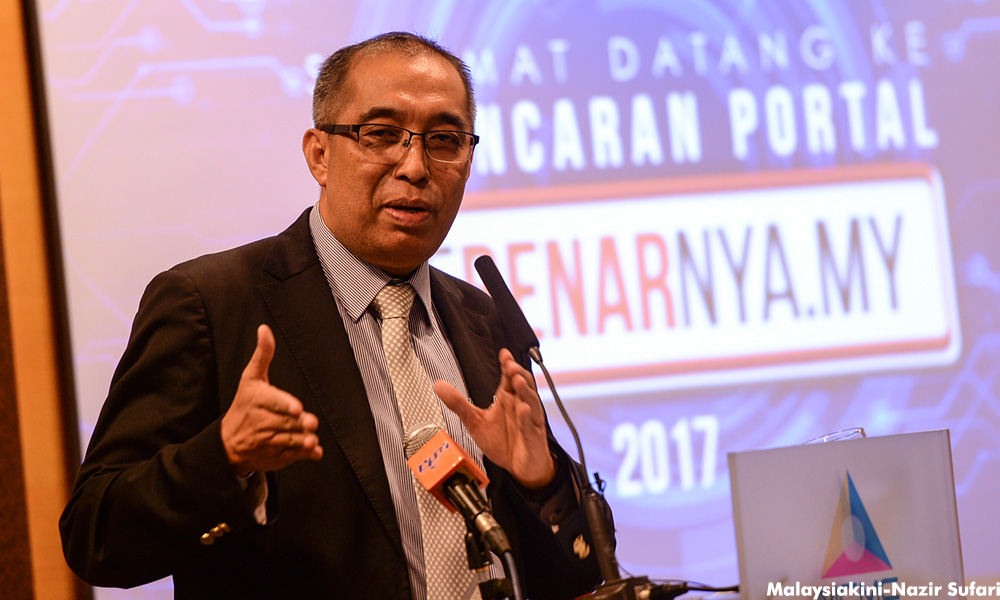 CNBC also spoke to Communications and Multimedia Minister Salleh Said Keruak (photo), who hoped that other e-commerce interests would eventually participate in the initiative.
Salleh said Alibaba was the "natural" private-sector partner to kick-start the project, but at the same time, the government was engaged with several other players in the industry as well, and that it hoped to see more eCommerce players coming on board soon.
Competition from other Chinese firms
The DFTZ has also raised another concern: That Malaysian firms will face competition from other Chinese firms backed by Beijing.
"The e-service platform is open to more Chinese (small and medium-sized firms) from China," Chan Xin Ying, a Malaysia research analyst based at Singapore's Nanyang Technological University told CNBC, adding that this would mean Malaysian vendors face tougher competition.
Satish Raguchandran, founder of Russell Taylors, a firm that imports and re-brands kitchen appliances from China for sale in Malaysia, expressed similar fears to CNBC.
Kaul told the channel that companies that compete on price would mostly be hit by the DFTZ, but the reduction in jobs and revenue would be compensated by greater business opportunities for more efficient companies.
Malaysia is an active participant in Beijing's Belt and Road, with Prime Minister Najib Abdul Razak, agreeing on several big-budget rail projects and a deep sea port financed by the superpower.
On concerns raised about the control exerted by China on Malaysia, through such projects, Salleh told CNBC that "anti-China sentiment has become a hallmark of the opposition's latest political smears against the government".