The draft of the law to curb false news is expected to be tabled to the cabinet after Chinese New Year, said Minister in the Prime Minister's Department Azalina Othman Said.
She said through series of discussions held with interested parties, among matters highlighted were on the definition of false news, the agency responsible to evaluate false or true news, as well as on the need to evaluate whether a comment is general or made with malicious intent.
"We have already drafted the act and it is up to the cabinet to evaluate the law that they want in our country.
"This is for the benefit of all, including people who are popular, not for the benefit of the government leadership.
"So, it has to be discussed with an open mind," she told a media conference after opening a seminar and special discussion on the direction of the National Legal Aid Foundation (YBGK) in Kuala Lumpur today.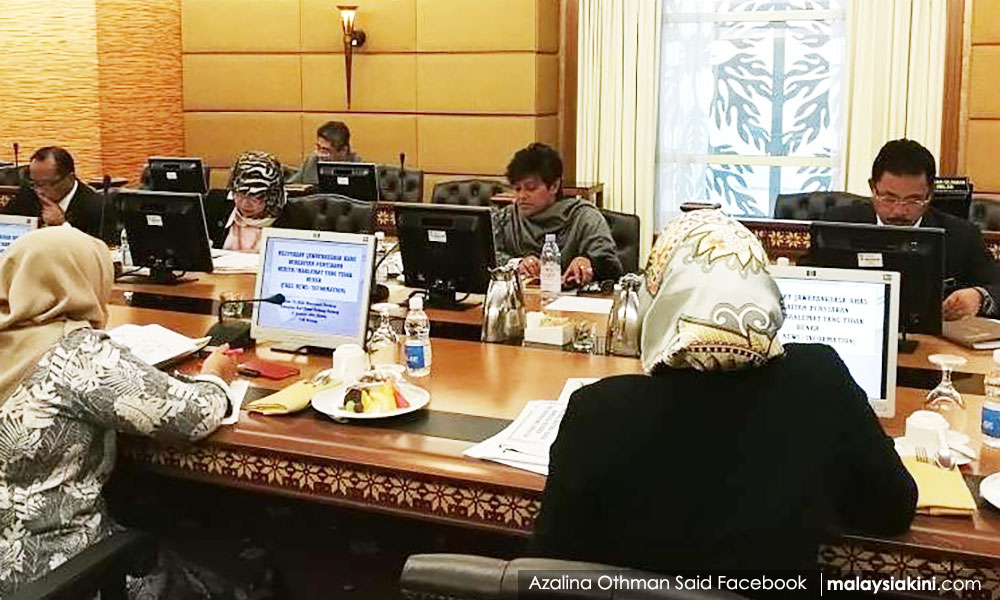 Earlier, she chaired the third meeting of the Special Committee on the Proposed Law to Curb False News, which was also attended by representatives from NGOs, the media, local community leaders and law agencies.
Last January, Azalina said that the government would form a special committee to study the formulation of a law to curb false news in the country.
Prior to this, Prime Minister Najib Abdul Razak said the formulation of the law was necessary because the people could be instigated to hate the government or commit uprisings due to the influence of fake news.
Azalina, in her speech when opening the seminar, said YBGK had handled 846,905 cases since it began operation in 2012 until December last year, with an average of more than 10,000 cases a month.
She said the statistics showed that YBGK was accepted by the society in providing legal aid service to the lower-income group in both civil and syariah cases.
Azalina said the foundation now had a panel of 2,332 lawyers.
Besides YBGK, she said there were government agencies, NGOs, political parties and institutions of higher learning providing legal aid service to the public, such as the Legal Aid Department or the Legal Aid Centre (LAC).
Hence, there is a possibility of overlapping of power among the various agencies, especially those involving public funds, she stated, adding that the seminar today was to decide on the direction of YBGK so that it would benefit all quarters, especially the target group.
- Bernama