Deputy Prime Minister Ahmad Zahid Hamidi and four others succeeded in their bid to strike out an originating summons filed by Persatuan Hindraf Malaysia chairperson P Waythamoorthy and 18 others for a declaration on international Islamic preacher Zakir Naik.
This followed a decision in chambers by High Court judge Azizah Nawawi in allowing the application by Zahid (photo), the Immigration Department director-general, the National Registration Department director-general, inspector-general of police and the Malaysian government.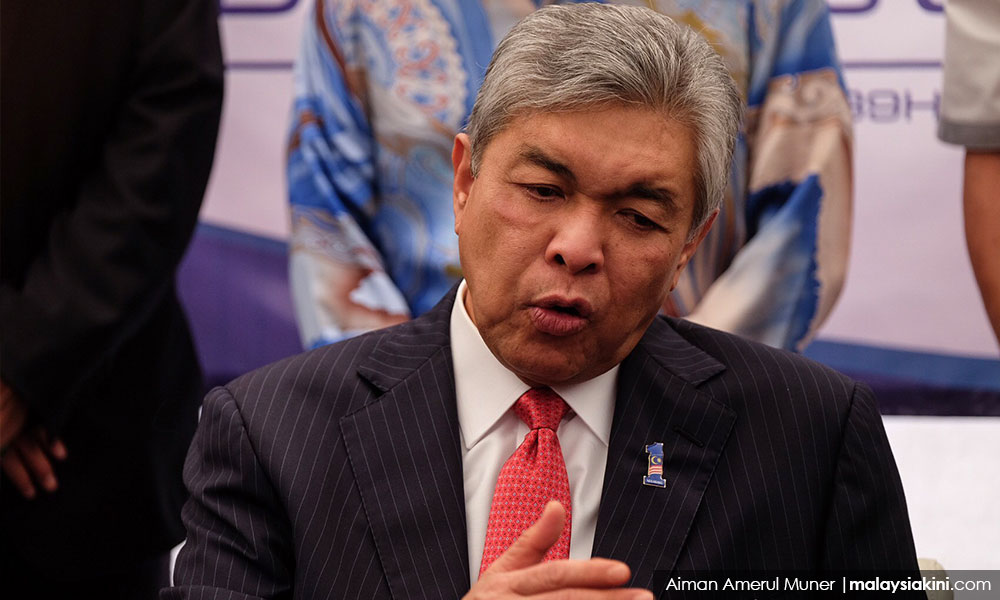 Waythamoorthy and 18 others had filed the originating summons seeking a declaration that Zakir was a threat to national security and prohibited from entering Malaysia.
Present at the chamber proceeding today were senior federal counsel Khairul Nizam Mohd Kamal, who represented all the defendants, and lawyer S Karthigesan, who represented Waythamoorthy and the other 18 plaintiffs.
Also present were lawyer Adnan Seman, who acted on behalf of Perkasa president Ibrahim Ali, who is an intervenor in the case.
Adnan, when met by reporters, said the court allowed the application by the defendants on grounds that Zakir was not named as a defendant in the case for him to answer the accusation made against him.
He said the court also found the originating summons petty, and an ordered the plaintiffs to pay costs of RM5,000 to all the defendants.
Meanwhile, Karthigesan said his clients would file an appeal on today's decision.
In the suit filed on March 1 last year, Waythamoorthy and the 18 others, comprising politicians, lawyers and NGO members, had wanted the court to declare that the infamous preacher posed a threat to racial and religious harmony in the country and should be arrested forthright.
They also claimed that Zakir had encouraged terrorism, had been banned from entering several countries over suspected involvement with certain terrorist groups, and had instigated foreigners in the country to disturb the peace.
- Bernama