Selangor exco Iskandar Abdul Samad, who is in charge of housing, said BN should not politicise the revocation of approval for nine Rumah Selangorku affordable homes projects as the state government was cracking the whip on developers.
Iskandar said with the revocation of approvals, the developers will also not be able to proceed with their other projects which are priced at market value.
He said this was in contrast to BN's era which allowed developers to build their market value projects without fulfilling their promise of constructing low-cost homes.
"For example, according to the Selangor Housing and Real Property Board (LPHS), in just two local municipalities, there were 4,638 low-cost houses approved during BN's time but were never built," he said in a press statement today.
Iskandar was responding to BN's criticism against the state government's move to revoke the approval of nine Rumah Selangorku projects after the developers failed to obtain a planning approval within two years.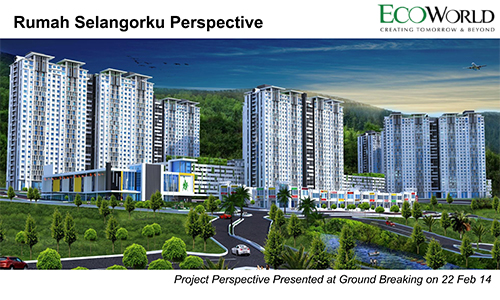 The construction of low-cost and affordable housing is a prerequisite for developers to build other projects, including luxury ones, for the open market.
Iskandar stressed that instances of revocation of approvals only made up a small number of total projects.
"A total of 179 projects (100,533 units) have received planning approval and 29 projects (20,627 units) are under construction while 17 projects (3,620) have already been completed and were occupied since 2014," he said.