Zaid Ibrahim is confident that PKR vice-president Nurul Izzah Anwar can dethrone Umno's seven-term Johor Bahru MP Shahrir Samad.
In a blog post this morning, the former law minister claimed that Umno's support in Johor is diminishing at a rapid pace.
"Johor Bahru is their fortress but, as I said two weeks ago, Johor Bahru is vulnerable, even though Shahrir won the parliamentary seat in 2013 with a majority of about 10,000 votes," he added.
With the right candidates, Zaid believes that Johor Bahru and southern Johor can give Pakatan Harapan the opportunity to capture the state.
"That is why I suggested to Nurul Izzah that since Harapan had allotted Johor Bahru to PKR, she should go there – she would win against Shahrir (photo)," said the former Umno MP, who is now a DAP member.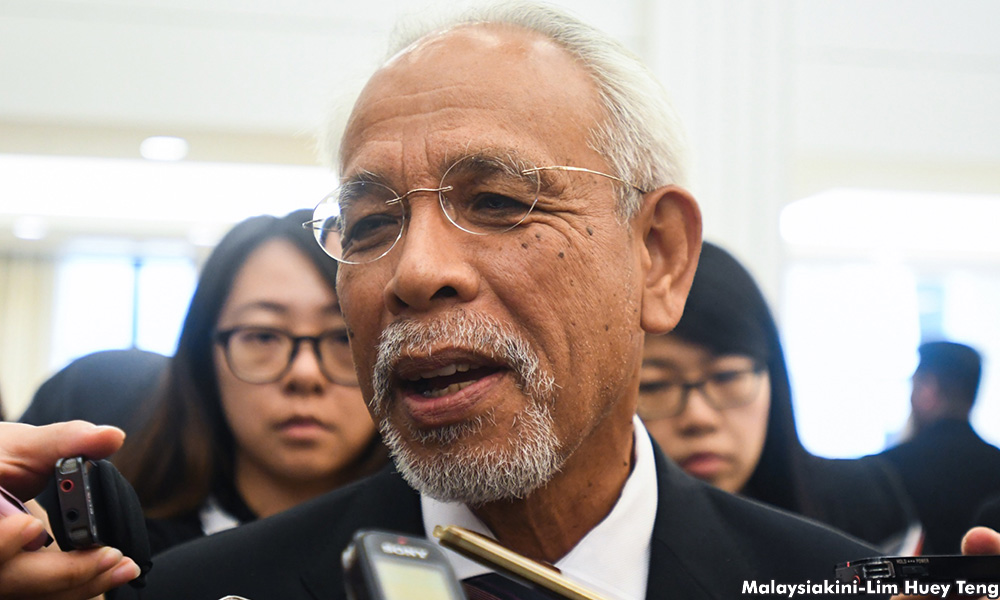 Nurul Izzah is currently at the tail end of her second term as the MP for Lembah Pantai.
The daughter of Anwar Ibrahim stamped her mark in the 2008 general election when she defeated the then incumbent and former minister Shahrizat Abdul Jalil.
In the 2013 general election, Nurul retained her seat by defeating another heavyweight challenger, former federal territories and urban wellbeing minister Raja Nong Chik Zainal Abidin.
Of late, there has been widespread speculation that the 38-year-old politician might be moved to Permatang Pauh, Penang, in the next election.
Certain quarters have claimed that support for Nurul Izzah in Lembah Pantai has waned and the party wanted to place her in a safe seat. However, PKR insists its support in the constituency remains solid.
Addressing the speculation once again last week, the PKR leader said she is committed to defending her seat.
However, Nurul Izzah said, the party leadership had the final say on this matter.
"Of course, the leadership has the final say. We are mere soldiers of the struggle," she added.
Permatang Pauh is Anwar's stronghold. The current MP is Nurul's mother and PKR president Dr Wan Azizah Wan Ismail.
Shahrir was first fielded in the Johor Bahru seat in 1978. He has retained the seat in all the subsequent elections, except for the 1999 general election, when he was not fielded.
Read more: Harapan tussles over best strategy in battle for greater JB