BN strategic communications deputy director Eric See-To has accused the Penang state government of resorting to "half-truths" and "outright lies" in the undersea tunnel issue.
In a press statement this afternoon, he cited three examples.
On Penang Chief Minister Lim Guan Eng's denial that 110 acres of land were transferred to Consortium Zenith Construction Sdn Bhd, See-To said while the 110 acres of land were not transferred, 5.67 acres had already been transferred.
He referred to Penang state executive councillor Lim Hock Seng's statement that RM208 million had been paid, via land alienation, to Zenith at Tanjung Pinang.
See-To said this was confirmed by Guan Eng himself, who said that two pieces of land with the development value of RM1,300 per square feet for 5.67 acres of land were swapped.
"Out of this 5.67 acres, 3.7 acres were indeed approved for high-density luxury condominiums for the City of Dreams project. In fact, it is very dense and the approval was super-fast, in eight days," he added.
See-To also weighed in on Guan Eng's surprise on the Malaysian Anti-Corruption Commission (MACC) questioning Deputy Chief Minister II P Ramasamy over the tunnel issue.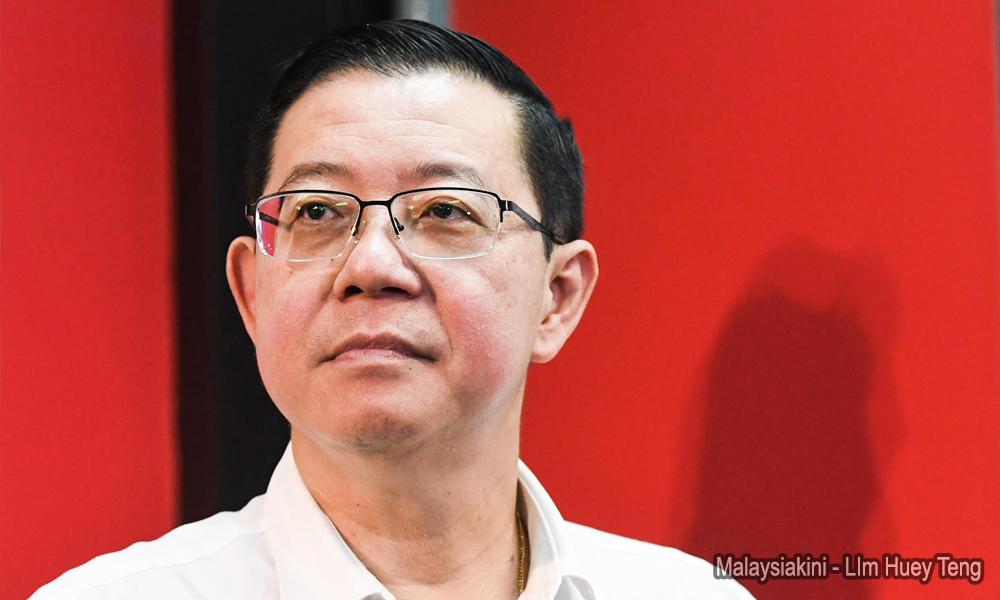 He noted that despite Guan Eng (photo) and Ramasamy's denial that the latter was not involved in the project, Ramasamy had issued statements in defence of the tunnel issue.
"Ramasamy also claimed that Transport Minister Liow Tiong Lai is trying to sabotage the Penang tunnel project because Liow was late in replying to a letter from Ramasamy asking to acquire land for the project.
"And yet, Ramsamy and Guan Eng dare to claim that Ramasamy is not involved in the Penang tunnel project at all?" he added.
Refuting Ramasamy's claim that the Transport Ministry was refusing to let go of a piece of land for the three main roads project, See-To said the Penang government had only received a conditional environmental impact assessment (EIA) approval on Nov 7, 2017.
"They themselves also said the construction of the road is on schedule to start in June 2018 and Ramasamy himself said he only wrote to the transport minister on Dec 15, 2017, and received a reply on Feb 5, 2018, to set up the meeting," he added.
See-To questioned whether a late reply was considered as Liow sabotaging the project.
"Over the past month and in the face of mounting hard evidence, the Penang government is increasingly acting like a drowning person grasping at straws and has resorted to very strange explanations and outright lies to defend their mega-billion scandals.
"Malaysians should be careful of their growing lies to cover their wrongdoings," he said.
BN leaders have heavily criticised Guan Eng on Penang's undersea tunnel project, questioning the state's competency, accountability and transparency in handling the matter.
Lim has shot back, saying that all the project's transactions were above board and slamming BN for attempting to sabotage the project, which he said was vital to address the state's traffic woes.