The police are tracking down rapper Namewee following his video clip titled "Like A Dog" which is said to have offended the sensitivities of the country's multi-racial communities.
Bukit Aman CID director Wan Ahmad Najmuddin Mohd said Namewee (real name Wee Meng Chee) was believed to be outside the country currently.
"We are still tracking him (Namawee) down […] (he is) believed to be abroad. Investigations are being carried out together with the Malaysian Communications and Multimedia Commission (MCMC)," he said when contacted by Bernama today.
Yesterday, inspector-general of police Mohamad Fuzi Harun said police had opened up investigation papers on rapper Namewee with regard to his video clip.
Fuzi said the case was being investigated under Section 298 of the Penal Code and Section 233 of the Communications and Multimedia Act 1998.
Last week, Namewee uploaded his latest video clip in conjunction with the Chinese New Year which portrayed a group of people wearing the mask of a dog.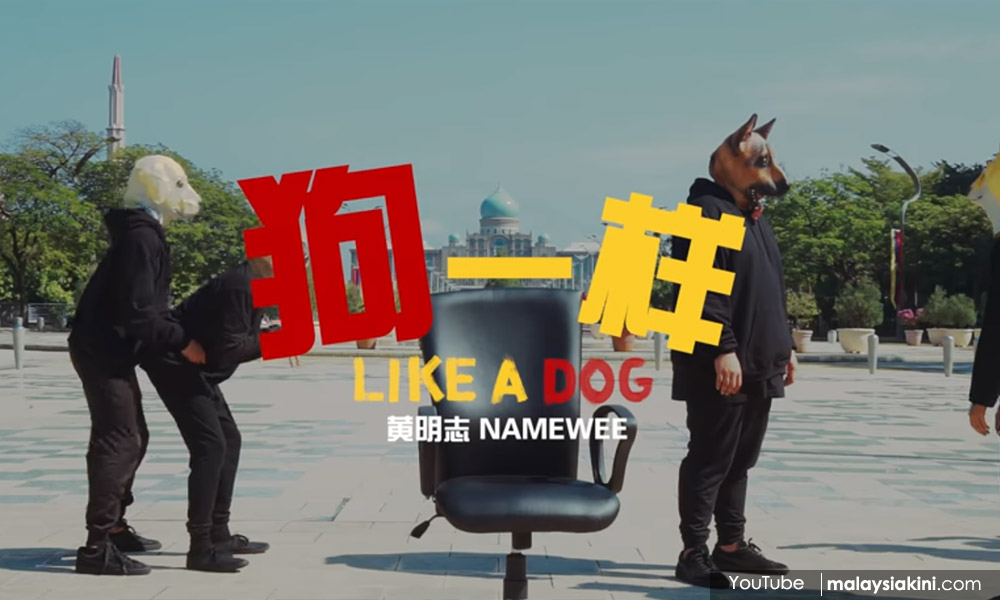 The clip was alleged to contain vulgar dances performed near the Perdana Putra building where the Prime Minister's Office is situated in Putrajaya.
Earlier, 10 NGOs lodged a report against the rapper over the video.
Their representative, Martabat Jalinan Muhibbah Malaysia (MJMM) president Abdul Rani Kulup Abdullah, said the report was lodged as Namewee must be held responsible for his video which was allegedly intended to provoke the anger of Muslims in the country.
"He wants to make a video in conjunction with the Year of the Dog or whatever, go ahead and do it, but do not use the backdrop of state administrative capitals like Putrajaya, the prime minister's residence or a mosque...go do it at his temple.
"We also don't care about whatever he wants to do... but don't provoke other races," said Rani Kulup.
Gerakan Memartabat Pejuang Negara (GMPN) president Major (R) Razali Zakaria, meanwhile, said his group has given two days for Namewee to surrender himself to the police.
"We are warning Namewee, don't be insolent. Respect Islam as the religion of the federation.
"What is his intention in doing this (video)? If it was for Chinese New Year, do it properly instead of using dog (images) and performing lewd acts around Putrajaya and a mosque," he said.
In another video posted on his YouTube page, the 34-year-old Muar-born singer-rapper-song writer had denied insulting Islam and clarified that the video was shot by the main road in Putrajaya.