Minister of Finance Incorporated (MOF Inc) said it was a co-owner of two projects - including the Exchange 106 development - in Tun Razak Exchange (TRX) due to strategic considerations.
"The strategic location of the TRX Tower and the iconic nature of the development gave a strong impetus for the MOF Inc to participate in the development and management of the tower.
"With the entire TRX development area expecting to command a gross development value of RM40 billion, it is therefore vital for the MOF Inc to ensure that it secures another strategic position in the progress and success of TRX development," the company said in a statement today.
MOF Inc has a 51 percent stake in Exchange 106 through its subsidiary MKD Signature Sdn Bhd, and is responsible for financing the construction cost proportionally.
The remaining stake is owned by Indonesia's Mulia Group.
MOF Inc said it also had a 40 percent stake in TRX's Lifestyle Quarter, which is being developed by Australian property company Lendlease.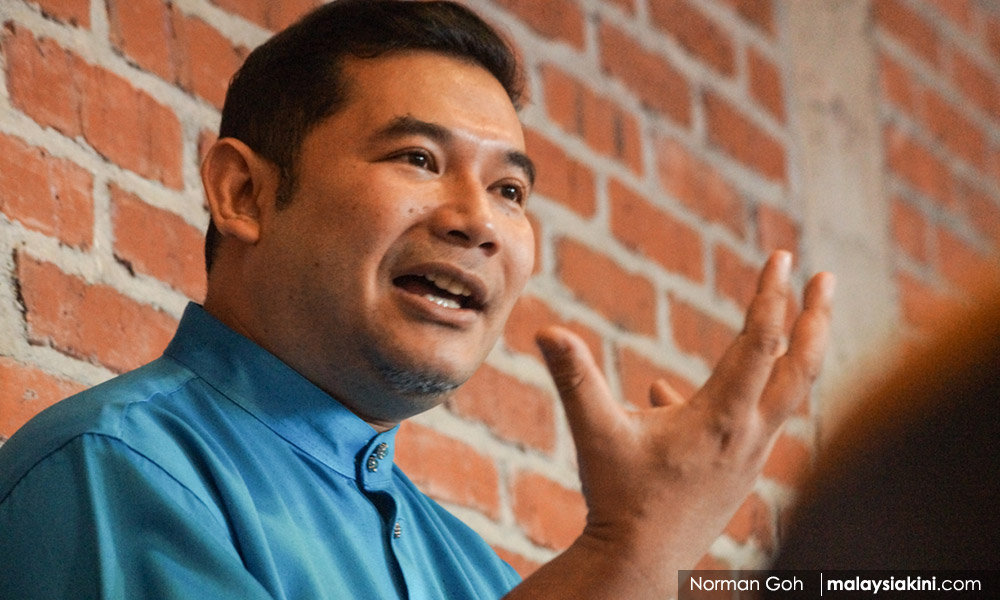 Yesterday, PKR vice-president Rafizi Ramli (photo) had produced documents to prove that MKD Signature Sdn Bhd had taken an RM2 billion loan to fund its activities in the joint venture with Mulia Group.
This, he argued, meant that 1MDB - the original owners of TRX - was continuing to rack up debt which would ultimately be serviced by Malaysian taxpayers.
"This goes against Prime Minister Najib Abdul Razak's promise that 1MDB would be able to settle its own debt without dragging in the Malaysian people," Rafizi said.
Although MOF Inc confirmed that MKD Signature Sdn Bhd had made financing arrangements through HSBC, as claimed by Rafizi, the company did not state the quantum of the loan.
TRX, named after Najib's father, was supposed to be a financial district in Kuala Lumpur developed by 1MDB.
However, after 1MDB faced severe debt problems, the assets were eventually transferred to MOF Inc, which has been selling off the land to developers in parcels.
MOF Inc's statement today reaffirmed that Mulia Group had acquired 3.4 acres of land in TRX for RM655 million, although Companies Commission documents showed that only RM403.9 million was paid.
Rafizi had previously accused Putrajaya of creating a ruse about TRX's popularity with foreign developers, only to "buy back" a significant interest in the said projects at a later date.
Bandar Malaysia, another massive 1MDB real estate project in Kuala Lumpur, has been stalled after Putrajaya failed to bring in a developer.