Shahrir Abdul Samad had taken on Dr Mahathir Mohamad when he felt that his former boss and ex-deputy premier Musa Hitam was wronged, recalled Zaid Ibrahim.
The former law minister said Shahrir, who is considered a principled man, had contested in a by-election in 1988 and won as an independent candidate.
"He won because Johoreans admired his guts to defend another Johor leader (Musa), whom they had hoped would be the next prime minister," he said in a speech in Johor Bahru.
However, Zaid is puzzled that Shahrir failed to react in the same manner when the axe fell on another former deputy premier who hails from Johor, Muhyiddin Yassin.
"Where was Shahrir when another Johor national leader and soon to be prime minister was sacked all because Muhyiddin was against stealing from public coffers.
"Where was Shahrir (photo) when government institutions were mobilised to the hilt to undertake the most extensive cover-up in the history of the country?" he asked.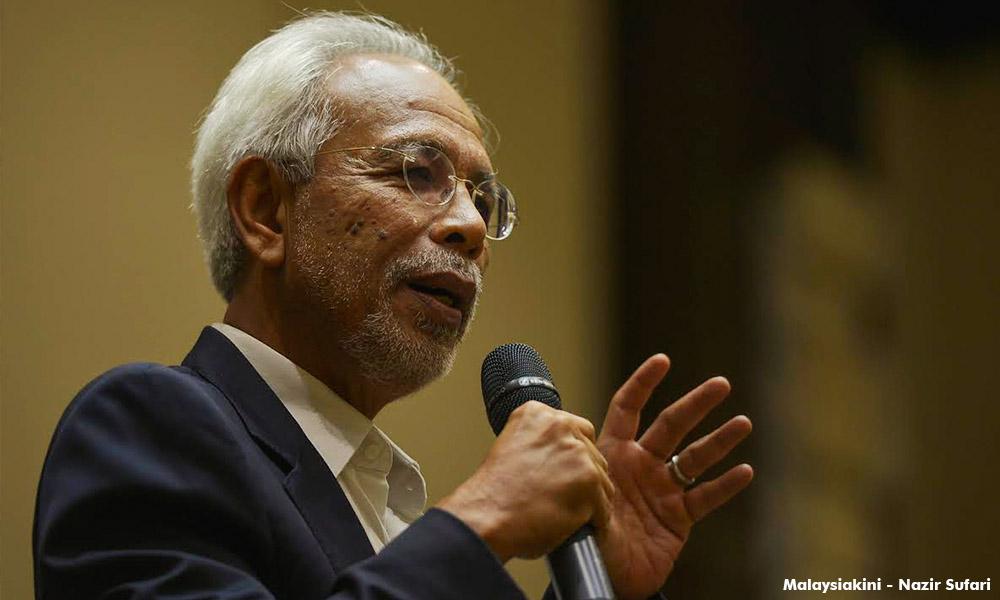 According to Zaid, the 69-year-old Johor Bharu MP is a changed man and no longer deserved the people's support.
He said there are those who supported Prime Minister Najib Abdul Razak because they think their livelihood depends on him and there are those who have no clue about what is happening in the world around them.
"But the worst kind are those who know everything there is to know about the prime minister and still support him with everything they have.
"You will have Najib as prime minister for a long time if people like Shahrir keep winning and getting your support," he added in the speech, which has been published on his blog.
Therefore, Zaid urged voters to break Shahrir and BN's fortress in Johor Bahru in the coming general election.
He said if the six-term incumbent is defeated, other southern Johor parliamentary seats would fall as well.
Furthermore, Zaid, who is a DAP member, claimed that as chairperson of Felda, Shahrir has enough on his hands.
"The chairperson of Felda must not be a sitting MP because it means he has too many responsibilities.
"Felda is a huge conglomerate, which is challenging enough to run well, but now there are so many issues that it must resolve.
"No one who is the chairperson of Felda, MP, and head of an Umno division can do a good job. He cannot be fair to either Felda or his constituency," he added.
In view of this, Zaid argued that Johor Bahru voters must elect a new candidate who is able to fight for their rights and resolve their problems.
"I am sure Pakatan (Harapan) will let you know soon who their candidate is, but you must make sure that this new person will not accept the role of chairperson of Felda.
"Otherwise, history will repeat itself. Felda needs another competent technocrat who will not take instructions from the top blindly, but who will work full-time to serve the settlers' interests," he added.
In a blog post last week, Zaid had conceded that he once considered Shahrir as an "asset for change" but now has his doubts about the politician.