Putrajaya is still figuring out how it can extradite former police officer and convicted killer Sirul Azhar Umar back to Malaysia, more than three years after he left for Australia.
Sirul, together with fellow police officer Azilah Hadri, were on Jan 13, 2015, sentenced to death for the murder of Mongolian national Altantuya Shaariibuu.
"In the case of corporal Sirul Azhar, the government has not had a chance to negotiate with the Australian government due to the Federal Court having sentenced him to death.
"Therefore, the government is still considering the best way to resolve this issue," Home Minister Ahmad Zahid Hamidi said in a parliamentary reply dated March 6.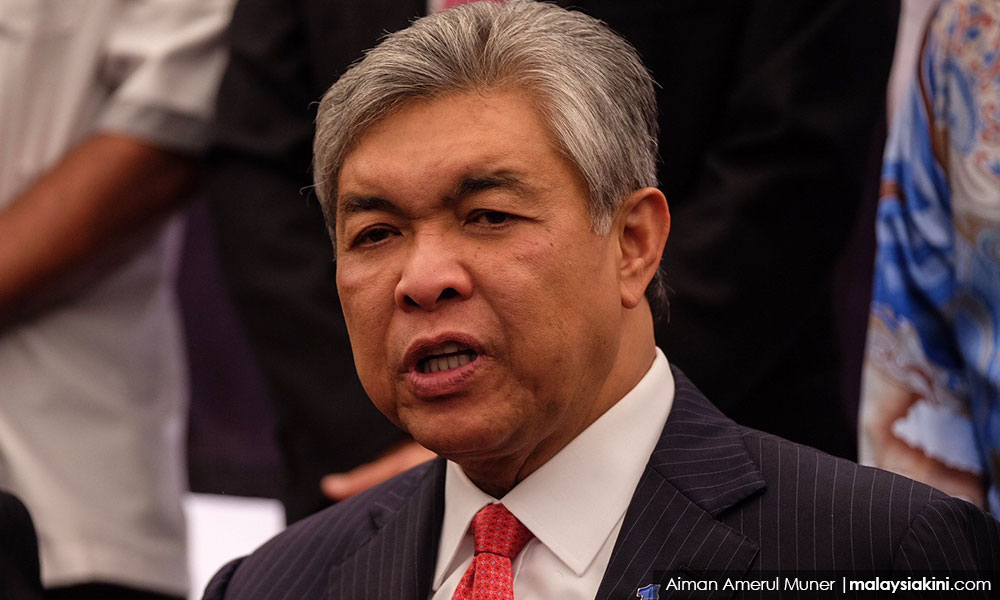 Zahid (photo) pointed out that Australia does not condone the death sentence on human rights grounds which will pose problems to Malaysia's extradition request.
He was responding to DAP's Bukit Gelugor MP Ramkarpal Singh who questioned the status of extraditing Sirul.
Sirul has been held in the Villawood Immigration Detention Centre in Sydney, after he fled to Australia just before the Federal Court convicted him and Azilah for the murder.
Both Sirul and Azilah were from the police's elite arm, the special actions unit (UTK), and had served as security detail for then Deputy Prime Minister Najib Abdul Razak, who is now the prime minister.
Najib's associate Abdul Razak Baginda was cleared of Altantuya's murder.