Former prime minister Dr Mahathir Mohamad today admitted that his decision to act against his once protege Anwar Ibrahim was wrong.
In an interview with Sin Chew Daily, the former prime minister remained adamant that the evidence against Anwar was provided by the police.
However, he had second thoughts about whether he should have acted on that information.
"Wrong decision was to stick completely by the law and I think I shouldn't have taken that action against Anwar," he was quoted as saying.
Mahathir said politically, it was a decision that he should not have taken as doing so would cause people to hate him.
"But under certain circumstances, we don't have a choice, we need to make decisions that would cause people to hate me," he said.
Following Mahathir's reconciliation with Anwar, he had repeatedly denied that his move to dismiss the latter as deputy prime minister in 1998 was political, instead blaming the police.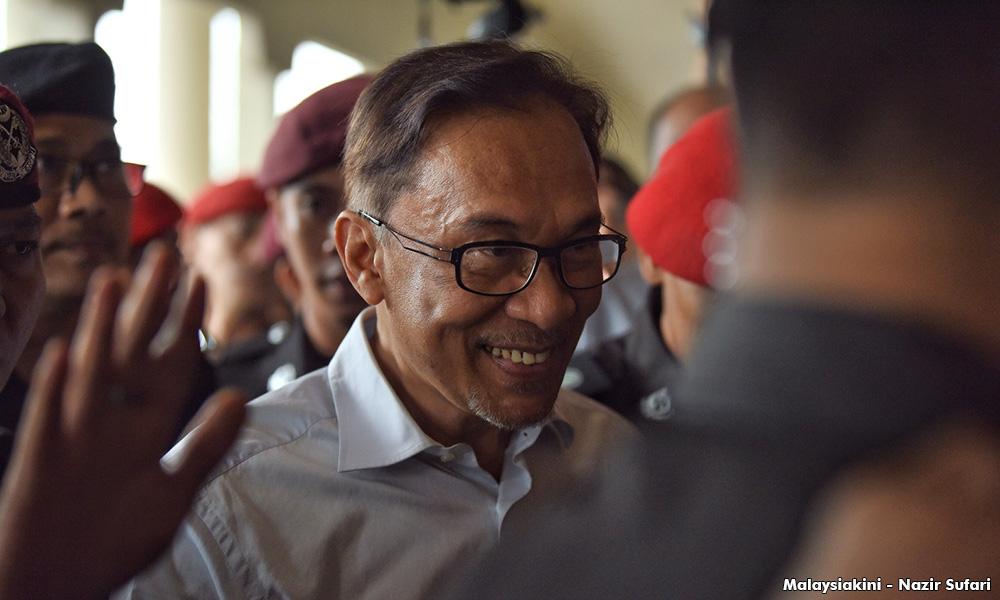 Mahathir had dismissed Anwar (photo) on grounds of sodomy and corruption.
Anwar was sentenced to jail in 1999 but was freed in 2004 after his sodomy verdict was overturned. However, the abuse of power conviction remained.
In February 2015, he was again sent to jail for a separate sodomy charge.
Anwar had maintained that both instances had been politically motivated.
In the interview, Mahathir also described his first meeting with Anwar in June last year, after more than 18 years since their falling out.
"I met Anwar, we shook hands, I talked to him. Initially (Anwar's wife and daughter) Wan Azizah Wan Ismail and Nurul Izzah Anwar were not very friendly.
"But their father told them they should forget the past for the time being," he said.
Mahathir also acknowledged that it was difficult for Anwar's family to accept him as Pakatan Harapan chairperson and the coalition's prime ministerial candidate.
For this reason, Mahathir said he had publicly thanked them for having a big heart to put aside their personal feelings.
Anwar, who is PKR de facto leader, is expected to be freed on June 8.