Pakatan Harapan's promises to abolish all tolls and GST if it captured Putrajaya will cause Malaysia's national debt level to increase to almost RM1 trillion, Prime Minister Najib Abdul Razak said in his address to youths in Perlis this morning.
Najib said the figure was based on projected losses of revenue from GST and highway tolls abolishment in addition to the country's existing debts.
"If we add that up, and we have made the calculations, our debt will soar to RM416 billion. Add our existing debts, it becomes RM1 trillion.
"These are the debts that we have inherited and you guys are the ones who are going to be paying it back after this," Najib told students in his speech during a Budget 2018 engagement session in Universiti Malaysia Perlis (Unimap).
He said this in reference to a recent statement by Finance Ministry secretary-general Irwan Serigar Abdullah that Malaysia will lose RM416.6 billion in revenue if the GST, the National Higher Education Fund Corp (PTPTN) loans, tolls and excise duty were all abolished.
"So if the opposition now says we (BN) are increasing the country's debts, then their manifesto is even more alarming," said Najib who is also finance minister.
He further mocked the opposition on their ability to develop the country without revenue collected from GST which totalled some RM45 billion last year.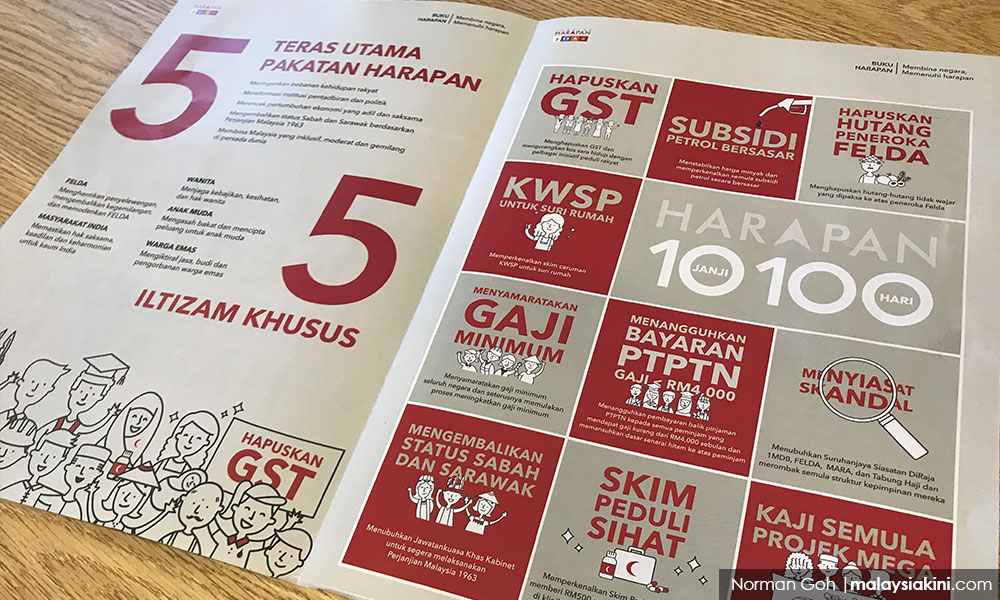 Unlike Harapan, Najib said his administration would not make empty promises and had always strived to deliver on their promises.
"You are the ones who will inherit the debts. This is why we cannot lie to the people. We (the government) will say that if we can do it, we will do it. But if we cannot, then we say we cannot," Najib said.
Harapan had unveiled its manifesto last Thursday ahead of the 14th general election.
Among others, the 138-page manifesto seeks to tackle the rising cost of living should it capture Putrajaya.
This included the promise of abolishing GST and tolls in phases, as well as the channelling of fuel subsidies to targeted groups.