The ringgit is expected to surge to 3.80 against the US dollar in the near term, Najib Abdul Razak has said.
The prime minister said his optimism emanated from positive indicators like the nation's strong economic performance, as well as the country's export value of more than RM80 billion in the first quarter of this year.
"Our currency yesterday dropped slightly to 3.90 from 3.89 (against the US dollar). Insya Allah, in the near term it may rise to 3.80.
"In terms of currency value, ours is among the best performing currencies as several months ago the ringgit had weakened to 4.49. But it will surge to 3.80 soon," he said when addressing the "Prime Minister's Budget 2018 with People-Civil Servants" programme attended by over 5,000 people in Ipoh today.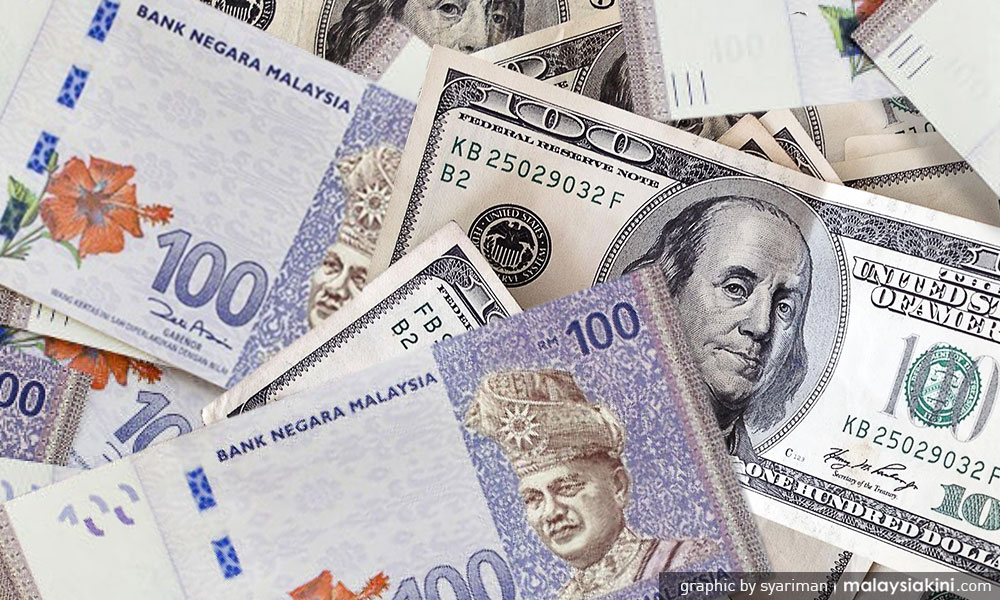 This is the fourth edition of the programme which sees the prime minister sharing the country's success stories and explaining various government policies that have been and will be implemented.
Najib was greeted on arrival at the Allied Health Sciences College, Tanjung Rambutan by Perak Menteri Besar Zambry Abd Kadir and state secretary Abdul Puhat Mat Nayan.
The prime minister described the rating affirmation of three international bodies, namely Fitch, Moody's and Standard & Poor's on the government administrative capability recently as not ordinary.
He said the three international rating agencies had visited the country to carry out an in-depth study in terms of facts and figures before affirming Malaysia's ratings at A-.
"Our country ratings was affirmed at A-, Singapore may be higher but we are in Group A, (while) Italy at B, Greece was worse, Russia at B. So, if people said we will go bankrupt, it is just common sense that Group B will go bankrupt first. How can A go bankrupt before B.
"During the Asian Financial Crisis in 1997, our reserve was at US$20 billion, but the bankrupt story did not surface then. Now our country's reserves stand at US$103 billion, a five-fold increase from before," he said.
He said the value of national loans against the GDP also declined from 54 percent to 50.8 percent.
At 9am, the ringgit was quoted at 3.9050/9100 from 3.9040/9080.
- Bernama