Caretaker prime minister Najib Abdul Razak is among the first 10 inductees of electoral monitoring body Bersih's "14th General Election Hall of Shame" for alleged election offences.
"Bersih today launches the GE14 Hall of Shame for election offences to name and shame any candidate, party, official or individual guilty of acting against clean and fair elections," the group said in a statement today.
According to Bersih, Najib was inducted for his continued use of government ministries and machinery to campaign for BN and in particular for consistently making campaign speeches while handing out government aid or announcing new government projects.
Bersih said they will include new names in the Hall of Shame using information from verified reports submitted to them by the general public and their "Pemantau" coordinators and volunteers.
"The selection will be based on the value of money involved, the frequency of the offence, the scale and reach of the offences and the potential impact on the integrity of the upcoming elections," they said.
This initiative is not only meant to name and shame those who resort to such tactics to win over voters, Bersih said, but also to educate the public on the principles of clean and fair elections.
Guidelines for a caretaker government have also been uploaded onto Bersih's website and copies have been sent to the main political parties, they added.
"New inductees to the Hall of Shame on election offences will be announced through our social media channels on a weekly basis until polling day which falls on May 9, 2018," they said.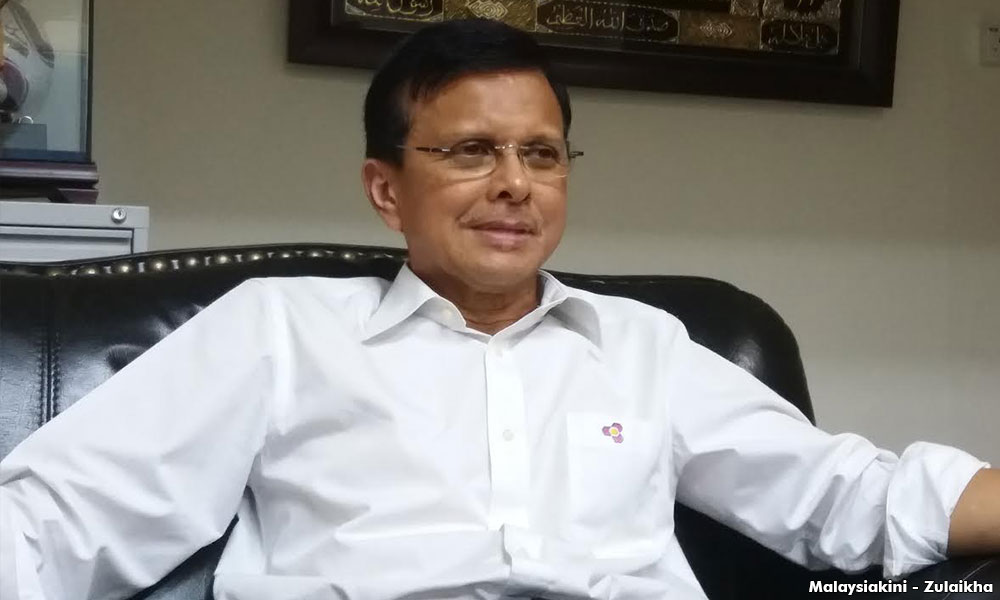 The other nine inductees into the Hall of Shame this week are:
Pengerang incumbent MP Azalina Othman Said for giving 360 Felda settlers RM5,000 each while campaigning for BN on April 14.

Umno's Raja Nong Chik (above) for his frequent and consistent enticement of voters in Lembah Pantai such as presenting a motorcycle as a lucky draw prize.

Dominic Lau from the Batu Gerakan division for his frequent handouts of rice, free spectacles and goodie bags as part of his "I Love Batu" election campaign.

Ali Rustam, a potential BN candidate for Hang Tuah Jaya, for distributing cooking oil and rice with his photograph printed on the items.

Abdul Mutalif Abdul Raham, from Taman Medan BN, who gave a voter RM3,000 while campaigning.

Jerai incumbent MP Jamil Khir Baharom for repeated enticement of voters while campaigning including giving away a motorcycle as a lucky draw prize.

Health Ministry director-general Noor Hisham Abdullah, for tweeting his support for BN in breach of public service regulations. The Health Ministry has also used its official Facebook page to promote BN.

Sungai Petani BN for using a government flood relief centre as their operations centre.

Caretaker federal territories minister Tengku Adnan Mansor for using his ministry as his own campaign machinery including ministry advertisements used to promote BN and ministry events used as BN campaign events.
"Bersih condemns these eight BN politicians and the BN branch office for abusing government assets and public funds to campaign for their political parties.
"We are appalled that the Health Ministry allows its Facebook page to promote BN's manifesto. We demand them to immediately stop such practices," they said.
Bersih had previously listed out examples of caretaker chief executives involved in handouts after the dissolution of Parliament on April 7 including caretakers Kelantan menteri besar Ahmad Yakob, Terengganu menteri besar Ahmad Razif Abdul Rahman, Negeri Sembilan menteri besar Mohamad Hassan and Selangor menteri besar Mohamed Azmin Ali.
Malaysiakini has contacted Bersih to ask why they did not list them as inductees of their Hall of Shame and is awaiting a response.