Malaysia's carmaker Proton Holdings Bhd, which is now powered by Zhejiang Geely Holding Group Co Ltd, is poised to tap into the latest advanced auto technology and design expertise of China's largest privately-owned auto brand.
Consumers can expect fresher design work with more global appeal products from Proton, possibly including the tweak and tinker of its existing models, as Geely senior vice-president of Design, Peter D Horbury, who previously headed design at Volvo and Ford, has assured that he would look into Proton marques as well.
Horbury, the Briton who smoothed out Volvo's boxy lines and put signature radiator grilles on Lincolns for Ford, is the designer behind fast-growing Geely.
Each of Geely's new marques rely on Horbury's touch or endorsement for design.
On the sidelines of the Beijing International Automotive Exhibition (Auto China 2018) recently, Horbury told Malaysian auto journalists and analysts that he believed carmakers should play up their roots and normally took his auto design cues from a nation's style.
"There are many components and parts of the vehicle that need a designer's work. Do not worry, they will have a lot of work," he said when asked about the fate of the Proton designer group.
Horbury is widely known for his design work for Volvo and has worked in a variety of roles in the automotive industry, including as executive design director, Americas for Ford between 2004 and 2009.
Geely's chief designer since 2011, Horbury said Proton might continue to produce its designs as the Geely Group has a global market and the expertise of Proton could be absorbed and used in other markets as well.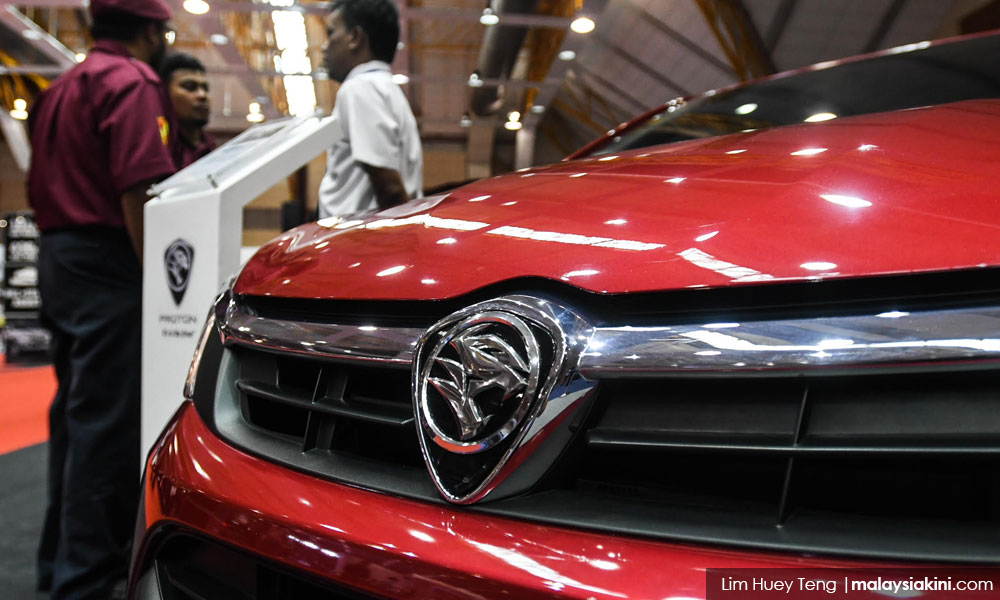 Sharing the aggressive growth plan at Geely, Horbury said the fact that they could make full-running sheet metal cars while the team was designing, was amazing.
"While some companies just depend on plastic replicas or virtual prototypes, we actually can turn design into moving metal within 18 months," he added.
Geely Auto, China's largest privately-owned brand, unveiled the global debut of its flagship new energy sedan – the Bo Rui GE, and its new futuristic concept car, the Concept Icon, on the first day of Auto China 2018 on April 25.
"As a plug-in hybrid vehicle, the Bo Rui GE brings Geely a step closer to fulfilling its Blue Geely Initiative, where it plans to mass produce new energy vehicles by 2020," Horbury said.
Geely's new energy flagship sedan, the Bo Rui GE, has a plug-in electric option (PHEV) that utilises a 1.5 Turbo (T) plus seven dual-clutch transmission hybrid power train that was jointly developed by Volvo and Geely, capable of bringing fuel consumption down to just 1.6 litres per 100 kilometres.
"With the Bo Rui GE, we have created a flagship vehicle that embodies Geely's ambitious aspirations. It represents a new standard for new energy," said Horbury at the launching on the sidelines of Auto China 2018, which runs in Beijing, China, from April 25 to May 4.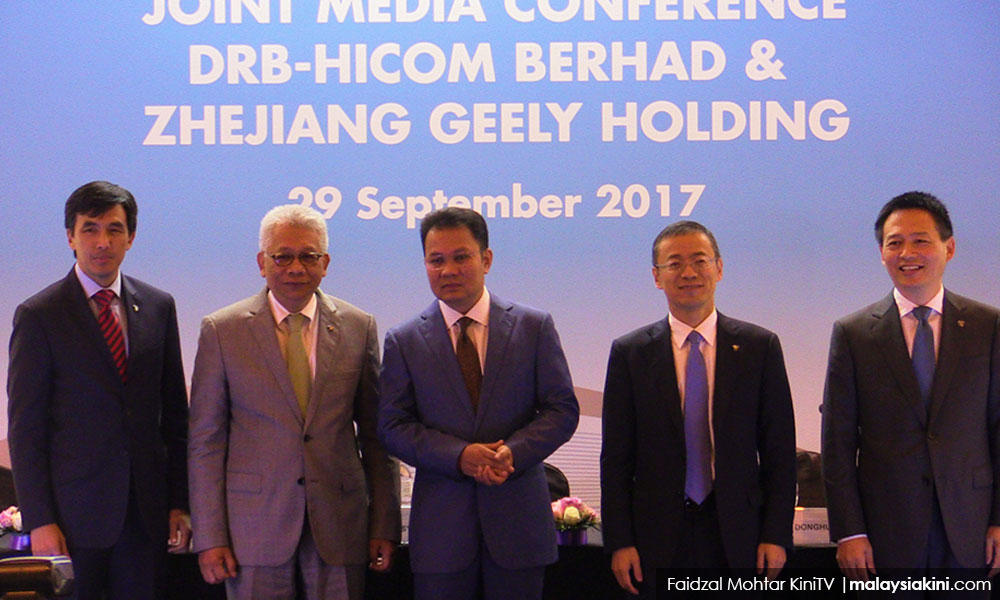 China has emerged as the largest market in the global car industry, accounting for about 40 per cent of global sales with 30 million new cars each year.
Its purchase of Volvo from Ford in 2010 has helped Geely quickly gain decades of research and development expertise.
While having acquired a 49.9 per cent stake in Proton and a majority share of 51 per cent of Lotus Advance Technologies Sdn Bhd (Lotus) from Proton, Geely has also acquired other major international brands which include Mercedes Benz, Lynk & Co and the London Electric Vehicle Company.
Since Proton has become part of a potentially lucrative and technologically-advanced auto group, it has reason to be optimistic of the prospects of sharing car technologies and evolution of design, moving forward.
- Bernama