GE14 | Pekan, also known as the royal town of Pahang, was once an 'old town' which witnessed various historical events. It was once the capital of the state and centre of government administration that is located near Sungai Pahang. Due to its fertile land, fishing and the selling of fish were the district's main source of income apart from agricultural activities.
However, the development landscape of Pekan which is located 46km from Kuantan started to transform when caretaker prime minister Najib Abdul Razak who was then 23 took charge.
Shamsulkahar Abdul Shukor, 51, from Jalan Rompin Lama said ever since then, Pekan had undergone rapid growth with gradually more economic development projects being brought in by Najib to improve the lives of the residents.
"During the 70s and early 80s, the town only had the Mentiga Sawmill and small mini markets such as Pekan Ria. Meanwhile, the youth worked as fishermen and farmers, and some also moved to find job opportunities.
"However, when Najib became prime minister in 2009, various development projects filled Pekan, including the Pekan Automotive Park, a project under the East Coast Economic Region Development Council (ECERDC) which offered numerous job opportunities to its residents.
"Now, the people of Pekan are proud to be the hub for the assembly of commercial and passenger vehicles, manufacturing of automotive parts as well as automotive research and development," he told Bernama recently.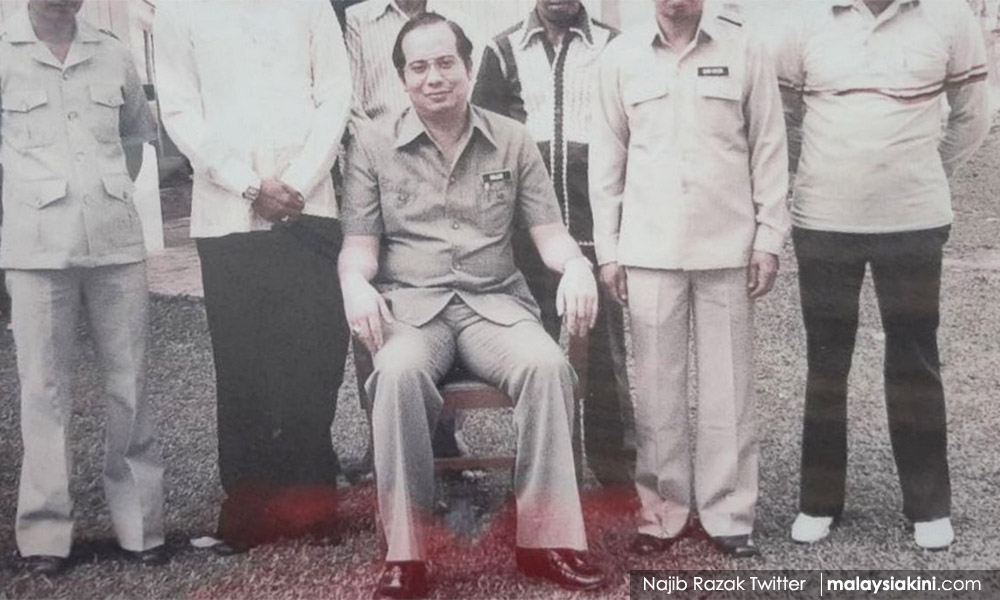 Shamsulkahar, who is also the project manager of the Socio-economic Department at UMP Advanced, said among the key players of the field that were now 'tenants' of the park were Isuzu Hicom Malaysia, DRB Hicom Defense Technology Sdn Bhd, Mercedes-Benz Malaysia, Suzuki and Volkswagen.
The DRB-Hicom University of Malaysia was also set up in February 2016, offering degree, Masters and PhD programmes related to the automotive ecosystem which further boosted socio-economic development in the constituency.
"The rapid growth of the industrial and education sector has resulted in a growing number of people opting to stay in the district and increasing its population. This is seen in the growing number of new housing areas opened in the district," he added.
Meanwhile, programme leader of the 'Promosi Serambi-Bandar Pekan-Kuala Pahang' programme, Muhammad Anas Aziz, 29, said he was proud to be a Pekan resident as the district was now known as a centre of knowledge with the setting up of various learning and skills centres, including Universiti Malaysia Pahang.
The world-class university specialising in education, research and service in the engineering and technology ecosystem was the brainchild of Najib when he was the education minister from 1995 until 2000.
"Pekan is also now a tourist attraction because we have many products to promote such as Muzium Sultan Abu Bakar which stores records of various state and sultanate historical events, Medan Ikan Bakar Kuala Pahang that offers an array of seafood dishes and Pahang specialities as well as Masjid Teknologi Hijau in Kuala Pahang.
The development projects are not only centred in the town area as the Prime Minister has also ensured that every part of the constituency enjoys the benefits of development in various fields for all walks of life.
For instance, the Runchang Relocation Agropolitan Plan, that was implemented under ECERDC six years ago, has changed the lifestyle of the Orang Asli in the constituency.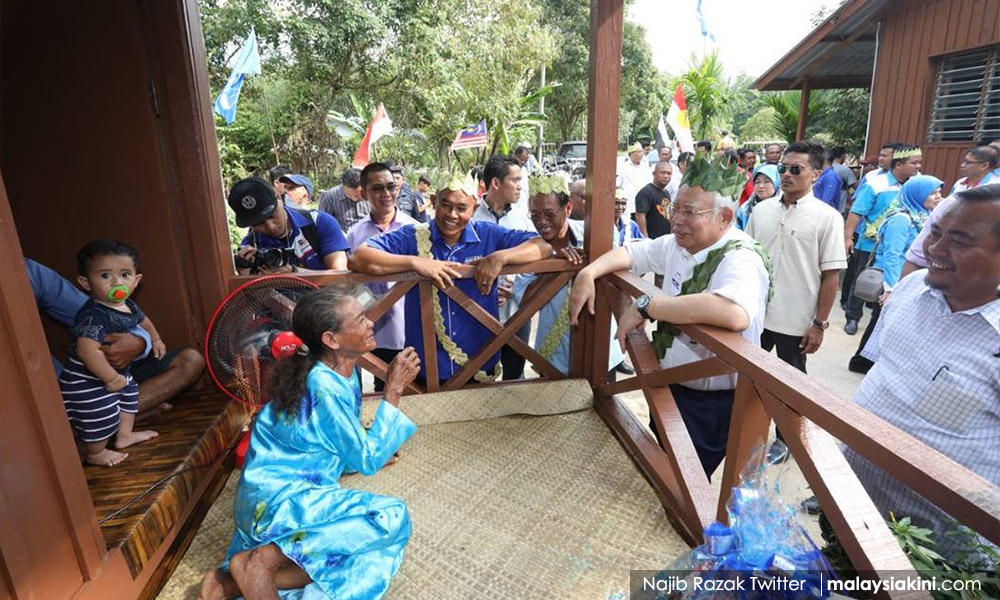 Ita Gesek, 36, an Orang Asli from the Jukun tribe, said previously they depended solely only on forest products which provided an uncertain source of income.
"Now, 102 families receive a stable income of up to RM1,200 and have permanent homes. They are also provided by the government with numerous infrastructure facilities.
"As a result of Dorper sheep breeding through the project, it has helped to change our lives. Now, apart from having homes, the school is near and we can equip our children with education to enable them to have a better future," she added.
According to statistical records, as of April 10 this year, the Pekan parliamentary constituency has 88,899 voters, comprising 78,232 Malays, Chinese (1,784), Indians (737) and people from other ethnicities including the Orang Asli (8,146).
Meanwhile, there are 20,389 voters in the Pulau Manis state constituency, 32,291 in Peramu Jaya, 14,968 in Bebar and 21,251 in Chini.
Seventy percent of the constituency comprises rural areas, especially Bebar, Pulau Manis and Chini, which among others, have Felda settlement areas and Orang Asli villages.
In the 14th general election, Najib will be in a four-cornered fight to defend his seat for the parliamentary constituency for the 10th term, with the target of winning a 40,000 majority vote compared to 35,613 in the previous GE.
He is being challenged by Mohamad Zahid Mat Arip of PKR, Ahiatudin Daud (PAS) and Kadir Sainuddin (independent).
- Bernama