GE14 | Caretaker Penang chief minister Lim Guan Eng has slammed an Election Commission (EC) officer for stopping a voter wearing short pants from entering the polling station in his Bagan federal constituency.
According to a video clip uploaded to Oriental Daily's Facebook, the officer urged the middle-aged male voter to go home to change.
"Other days (you) can (enter), what to do, they do not allow, so go change and enter directly," said the officer stationed at SMK Kampung Kastam.
Oriental Daily, however, reported the man was ultimately allowed in to vote.
In an immediate response, Lim said he would lodge a complaint with the EC to have this officer replaced.
"As long as they are dressed, anyone can enter the polling centre. But of course, you need to be dressed, if not we agree (that you would be barred)," he said.
Lim alleged when confronted, the officer admitted that there was no such regulation prohibiting the voter from entering the polling station to cast his ballot.
"This is very overbearing. We will complain to the EC and have him (the polling station) officer changed. (We) can't let him do what he wants," he said.
Meanwhile, several voters in Selangor were also barred from entering their respective polling stations due to alleged improper dressing.
According to DAP media and communications officer Medaline Chang, a voter clad in shorts and slippers was denied entry at SMK Sri Permata in SS3 this morning.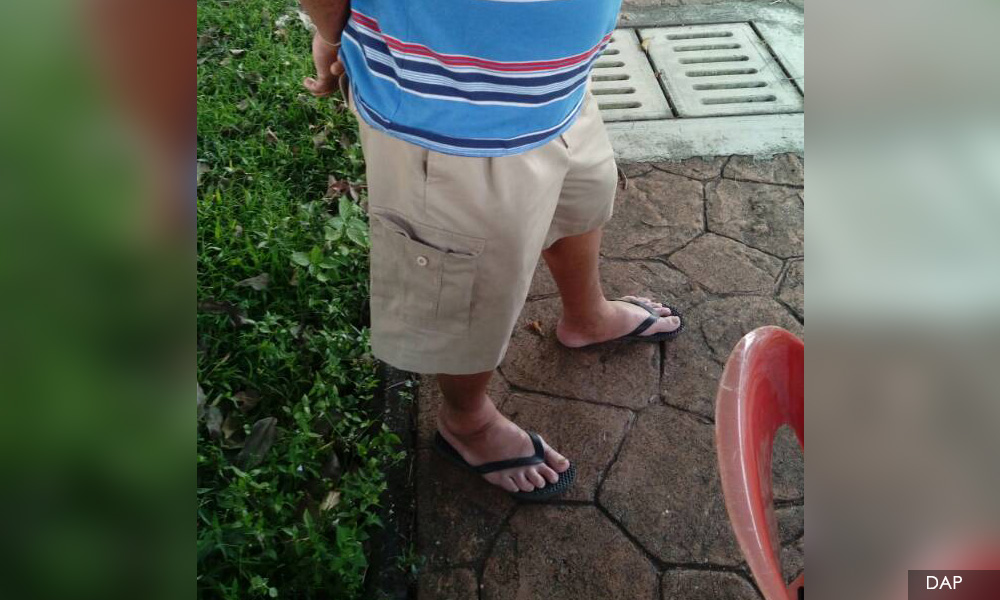 "He was very angry and went home to change," she said in a text message.
Besides this, she said several voters were turned away for wearing slippers.
"I was informed by our polling and counting agents on the ground," she says.
This comes despite confirmation by EC chief Mohd Hashim Abdullah on April 30, that that the Commission will not be imposing any dress codes on voters during polling day.
He brushed of messages which have gone viral on social media claiming that voters would be required to dress in a certain manner.
One such Chinese viral message, being shared on Facebook, advised voters not to wear torn jeans, slippers, shorts or miniskirts into the polling centres, or risk being barred.
Indeed, despite these incidents, voters nationwide clad in a similar manner have been allowed to vote.