COMMENT | We address this to the prime minister and Pakatan Harapan chairperson Dr Mahathir Mohamad:
It can be said that the outcome of the 14th general election is as momentous as the formation of Malaysia 61 years ago.
Defying all odds, the people have willed into reality our deep longing for a new nation. Voters have entrusted Harapan with the responsibility to right all that has been wrong for so long in Malaysia, and this includes the lack of women's representation in cabinet.
GE14 saw registered women voters outnumber men in all but two states, and one federal territory. Women, historically and in the recent election, have played a pivotal role within the opposition, which led to its stunning and historic success.
These women gave their best to bring about a new dawn in Malaysia, despite the low number of women candidates fielded for parliamentary and state seats. This is a testimony of women's desire to see change that will address their issues and concerns.
Women's participation in the electoral process cannot largely remain only as voters. There needs to be more substantive participation, especially in the decision-making processes. It would be glaringly unjust if women are overlooked, yet again, in the formation of a new cabinet.
Since Fatimah Hashim was appointed as the first woman minister 49 years ago, in 1969, we have not seen more than three women appointed as full ministers in any administration.
This has had major negative implications for Malaysia, where women are often left outside of decision making in various sectors, which in turn affects all women across ethnicity, religion, geography, socio-economic status and other markers.
For example, women have for too long been left out of decision making in relation to Islamic family law. As a result, Muslim women continue to face institutional inequalities in terms of their rights to divorce and maintenance.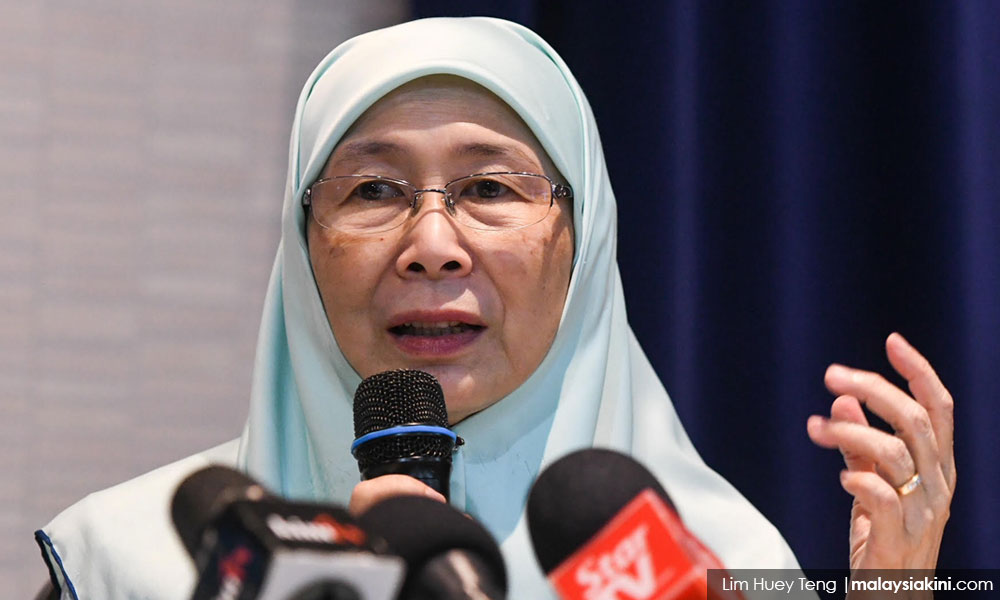 We hear and laud your commitment to eliminate discrimination against women in your speech on the eve of GE14. While we celebrate Harapan's decision to make Dr Wan Azizah Wan Ismail Malaysia's first woman deputy prime minister, her appointment alone is not enough.
We have waited too long for meaningful representation in cabinet and can no longer accept the justification that women are not ready to lead ministries. The new cabinet will be largely made up of people, including men, who have little or no experience in the federal government.
This presents a great opportunity to reflect the new government's commitment to include women in key decision making posts, commensurate with their potential and experiences to contribute to good governance.
For appointments of ministers, we ask you to consider from Harapan's 20 women elected parliamentarians. We highlight some of the strengths of the following candidates:
Nurul Izzah Anwar (Permatang Pauh)
BSc in electrical and electronic engineering, MA in international relations (John Hopkins University)
A third-term parliamentarian and vice-president of PKR who has been consistent in upholding freedom of assembly and expression, as well as other human rights issues in Malaysia.
Hannah Yeoh (Segambut)
BA in law (University of Tasmania)
Former speaker and two-term member of the Selangor state assembly, first-term parliamentarian and vice-chairperson of Wanita DAP. Her politics is driven by a desire to end corruption and racism in Malaysia.
Kasthurirani Patto (Batu Kawan)
BSc in microbiology (Universiti Malaya)
A second-term parliamentarian, former political secretary to Lim Kit Siang and publicity secretary of Wanita DAP. She champions human rights, diversity and issues concerning national security.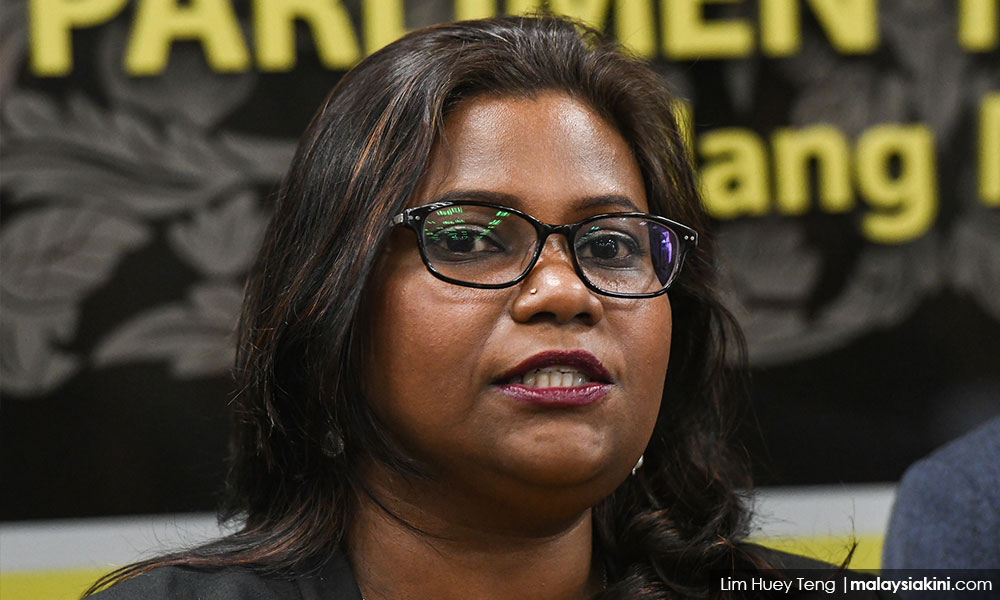 Maria Chin Abdullah (Petaling Jaya)
BSc in applied economics, MSc in urban planning (University of London)
Former chairperson of Bersih and a first-term parliamentarian who has long worked on issues related to good governance, electoral reform, trade and women's human rights.
Teresa Kok (Seputeh)
BA in communications and political science, MPhil in political science (Universiti Malaya)
A fifth-term parliamentarian, DAP deputy secretary-general and former Parliamentary Select Committee member who champions law reforms to uphold human rights in Malaysia.
Zuraida Kamaruddin (Ampang)
BA in social science (National University of Singapore)
A third-term parliamentarian and chairperson of Selangor's Institute Wanita Berdaya who champions women's human rights, and has been actively working to increase women's political representation.
Fuziah Salleh (Kuantan)
BA in counselling psychology, MA in business administration (University of Wales)
A second-term parliamentarian and PKR central executive committee member known for her commitment in environmental protection.
Teo Nie Ching (Kulai)
BA in law (University of the West of England)
A third-term parliamentarian and secretary of Wanita DAP who champions people's access to their basic rights, including to health services and water, and women's rights.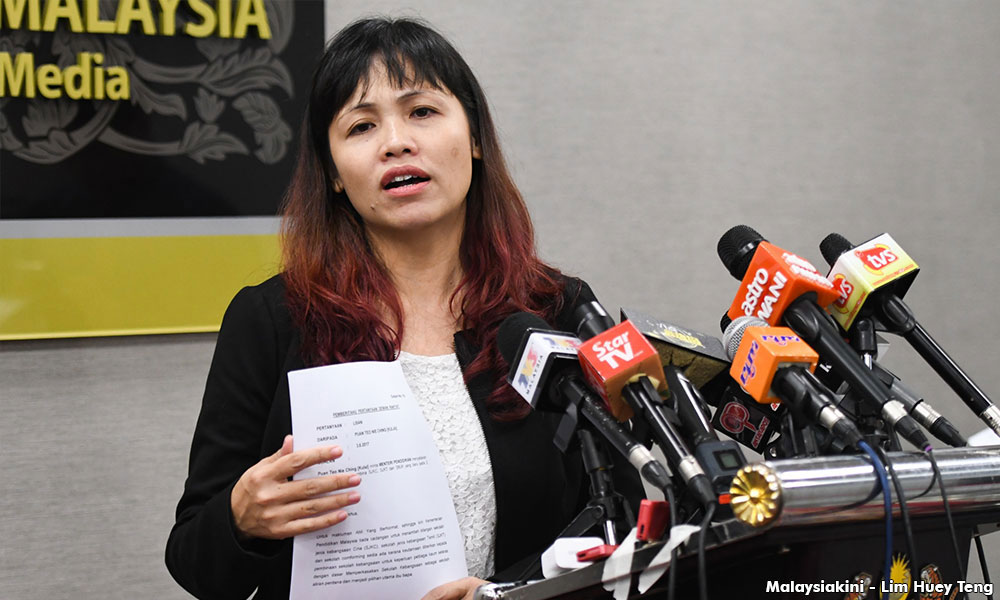 Alice Lau (Lanang)
BSc in pharmacy, MPharm in pharmacy (University of Strathclyde)
A second-term parliamentarian who created history when she became the first woman to be fielded by the opposition in Sarawak. She is committed to issues concerning indigenous people's rights, poverty alleviation, rural development and education.
Yeo Bee Yin (Bakri)
BSc chemical engineering, MPhil in advanced chemical engineering (Cambridge University)
Former Selangor state assemblyperson and first-term parliamentarian committed to issues of poverty alleviation, youth and education as well as political participation of young people.
Isnaraissah Munirah Majilis (Kota Belud)
BSc in electrical and electronic engineering (University of Malaysia Sabah)
Parti Warisan Sabah's Wirawati chief and first-term parliamentarian focused on issues including environmental protection, young women's rights and rural development.
The list above is far from exhaustive. There are many other well qualified candidates, but these names are suggested to illustrate that there are enough capable women whom you can appoint as ministers in the new cabinet.
Transformation can only happen with greater inclusion and leadership of diverse women in this country. This should be a core aspect of Malaysia's commitment to gender equality, to reflect this equality in the cabinet.
The people have chosen. We trust that your wisdom, informed by the will of the people, will guide you to choose well.
---
This call to our new prime minister is prepared and signed by the following women's rights advocates and activists: Angela M Kuga Thas, Jac sm Kee, Juana Jaafar, Rozana Isa, Rusaslina Idrus, Tan Beng Hui, Thilaga. 
The views expressed here are those of the author/contributor and do not necessarily represent the views of Malaysiakini.