Electoral watchdog group Bersih has received over 1,000 complaints over the conduct of the general election last week, including 278 complaints on the polling day on May 9 itself.
Of the 278 complaints, six pertain to vote-buying on polling day or the day before, and 19 pertain to campaigning on polling day although it is an offence to do so.
Presenting the preliminary findings of Bersih's Pemantau election monitoring program, Bersih advocacy and education officer Zoe Randhawa said the allegations of vote-buying was especially prevalent in Sabah and Sarawak, and its Pemantau coordinators were able to verify four of the cases.
She said BN had handed out RM200 to voters on the pretext of being their "travel allowance", and in some cases, more.
Asked how the verification was done, Randhawa said police reports had been lodged over the matter and Pemantau coordinators had sighted letters that purportedly support the vote-buying allegations.
In other cases, she said Pemantau had also verified complaints by meeting with the complainants or seeing evidence of wrongdoing. Malaysiakini is unable to independently verify these claims.
Meanwhile, Randhawa (photo) claimed that SMS messages urging voters to vote for BN had been sent on polling day, and there were cases of campaigning within 50 metres of polling centres that were not stopped by election officials on duty.
She said some election officials also showed biased behaviour such as instructing voters whom to vote for, particularly when assisting elderly or disabled voters. There were six complaints of purportedly biased behaviour on polling day.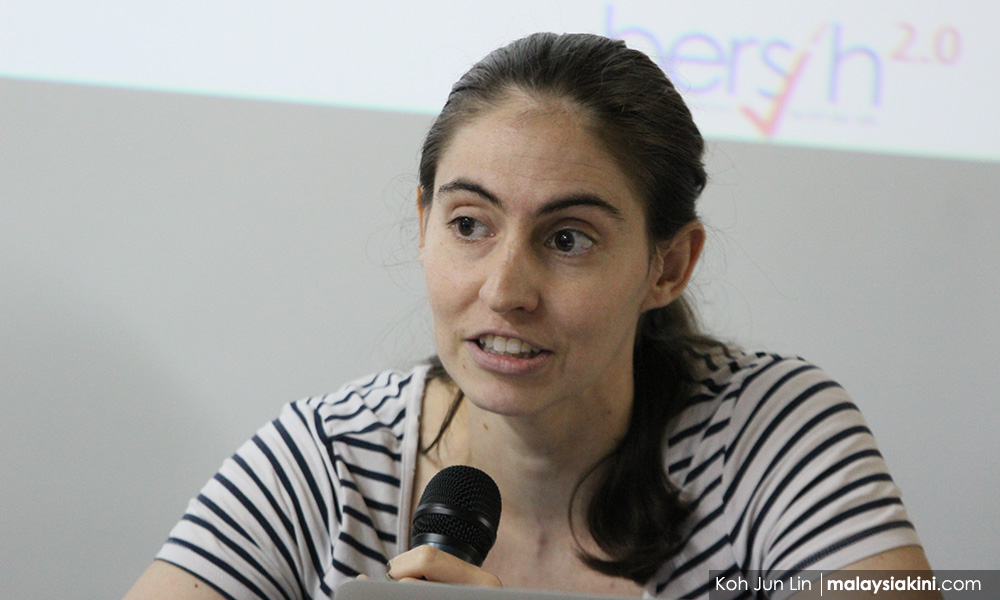 Another 23 complaints pertain to markings on freshly issued ballot papers, which Randhawa said was especially prevalent in the parliamentary constituency of Batu, Kuala Lumpur, where in most cases there was a mark on the row containing Gerakan candidate Dominic Lau's name.
"That means if someone voted for a different candidate, their vote would be spoiled," she said.
She said polling clerks had told voters that these marks don't matter and refused to issue fresh ballot papers upon request, but voters are entitled fresh ballot papers in such cases and the EC's own guidelines stipulate that counting agents can challenge the validity of ballot papers if there are markings on the rows for more than one candidate.
She added that there were also 28 complaints about ballot papers being issued without EC stamps or serial numbers, which exposes the electoral process to ballot box stuffing and calls the ballot printing process into question.
On another matter, Randhawa said two complaints allege that the police had been recording the ethnicity of voters as they enter the polling station.
There were also eight complaints pertaining to the ballot paper statement (Form 13) and statement of polls after counting of ballots (Form 14).
She said some polling agents claimed that they were not allowed to inspect the ballot papers before it is issued, which makes it impossible to verify whether Form 13 was completed accurately.
In addition, she said some counting agents in some places complained that the presiding officer of polling stations refused to provide copies of Form 14, which is an offence under Section 14(g) of the Election Offence Act.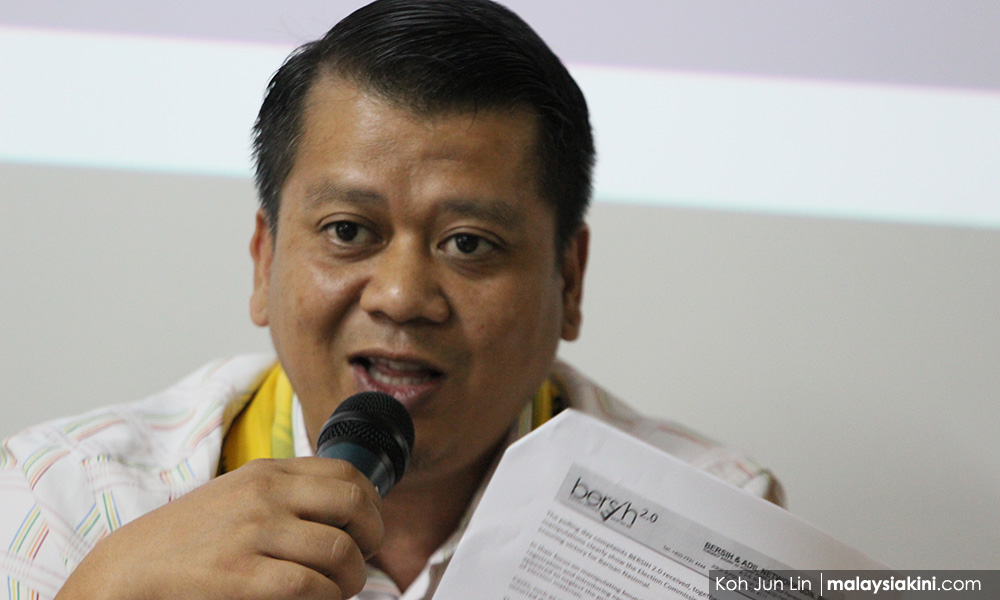 Bersih acting chairperson Shahrul Aman Mohd Saari (photo)urged presiding officers to come clean and explain how problems pertaining to Form 14 had become so widespread.
"Why does it seem to be very systematic? If they committed this offence, was it due to a directive?
"They need to clear themselves because I received at least one (complaint) from one of the (presiding officers) to say that in his district, during a briefing by the Prime Minister's Office, a person from the PMO came and told them they did not have to return the Form 14.
"If other places also experience the same, then they need to come out and reveal it to us," he said.
Other complaints received by Bersih on polling day up to May 10 include impersonation and phantom voters (36 complaints), refusal to properly cross out names on the electoral roll (37 complaints), voters registered as postal voters without their knowledge or postal voters not crossed off the electoral roll after being registered (10 complaints), and mislabelling of ballot boxes (62 cases).
Eleven complaints were received regarding polling stations that were difficult to access by people with disabilities, and 19 complaints on polling stations that were closed at 5pm despite a long queue of voters still waiting.
On the other hand, Randhawa said Bersih had received no complaints regarding the indelible ink being easily removable, unlike the previous general election.
She also lauded the EC for making it clear that political parties will not be allowed to set up campaign booths near polling centres, although there are still instances of these booths being set up BN and Warisan that were not stopped by the EC.
Meanwhile, Shahrul said Bersih will be issuing its comprehensive report on the conduct of the 14th general election within weeks, which he said would complement reports by other groups.
He urged members of the public to continue reporting election offences or misconduct to Bersih.
Malaysiakini had contacted EC chairperson Mohd Hashim Abdullah for comment regarding the alleged irregularities and is awaiting a response.
As for foreign observers that had been invited by the EC to observe the election, Bersih secretariat member Mandeep Singh urged them to disclose their activities during the election and their preliminary findings.
The EC had previously announced that Indonesia, Thailand, Maldives, Timor-Leste, Azerbaijan, Cambodia and Kyrgyzstan had accepted invitations to become foreign observers.