A housewife who made the headlines after she pleaded guilty to causing grievous hurt to her domestic worker was today given a stay of her eight-year jail sentence and freed on a bail of RM25,000 with two sureties pending disposal of her appeal.
Rozita Mohamad Ali, 44, has been held at the Kajang prison for about two months after the Shah Alam High Court rejected her application for a stay of her jail sentence on March 29 this year, pending the hearing of her appeal against sentence at the Court of Appeal.
A Court of Appeal three-man bench, comprising Ahmadi Asnawi, Abdul Rahman Sebli and Kamardin Hashim, today allowed Rozita's application for a stay on her jail sentence.
Justice Ahmadi, who led the bench, ordered for her travel documents to be impounded to the court and also required her to report to the Damansara Utama police station every fortnight.
Rozita, attired in a black tudung and green baju kurung, was brought to the court escorted by prison wardens.
Her counsel, Mohamed Haniff Khatri Abdulla, told reporters the court had yet to fix the hearing date of Rozita's appeal as the High Court grounds of judgment had yet to be received.
Rozita pleaded guilty in the Petaling Jaya Sessions Court on March 15 this year to a lesser charge of causing grievous hurt to 19-year-old Indonesian domestic worker Suyanti Sutrinso using a knife, a mop, a clothes hanger, an iron bar, a cat's toy and an umbrella at a house in Petaling Jaya between 7am and noon on June 21, 2016.
She was initially charged with attempted murder under Section 307 of the Penal Code, but the charge was amended to one of causing grievous hurt.
Rozita had escaped jail sentence after Sessions Court judge Mohammed Mokhzani Mokhtar let her off with a good behaviour bond of five years with a surety of RM20,000 which resulted in a public outcry.
The case was then called up for revision by High Court judge Tun Majid Tun Hamzah who reversed the Sessions Court decision, and imposed an eight-year jail term on Rozita after ruling that the bond of five years was inappropriate.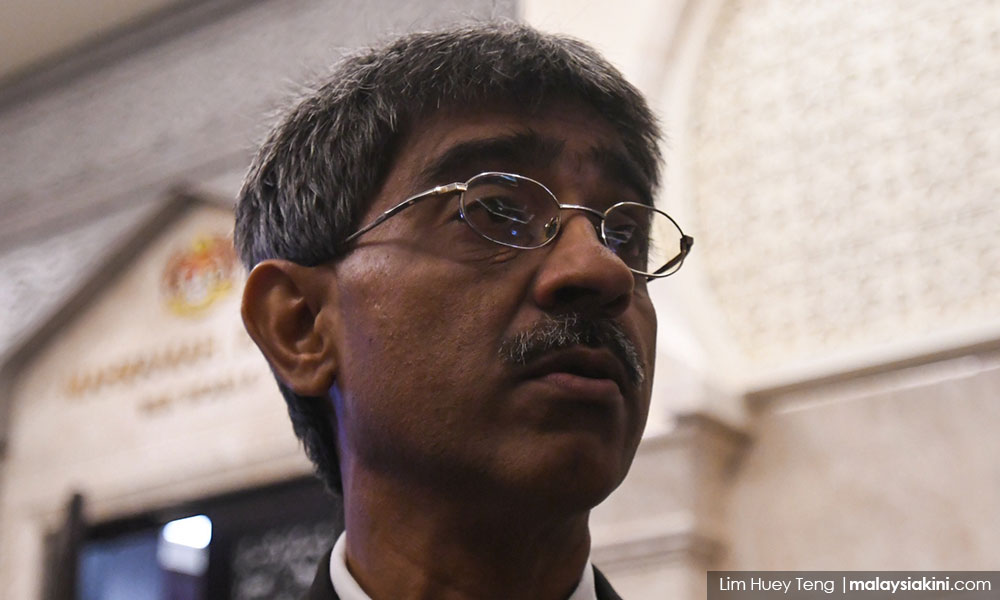 During the proceedings, Haniff (photo) requested the court to grant the stay of execution of the sentence, saying Rozita needed to undergo physiotherapy treatment for back pain.
He said there were two grounds of appeal against the High Court decision, that is whether the High Court was correct to proceed with the revision, when the prosecution's appeal was still pending and whether the High Court was right to alter the sentence.
Deputy public prosecutor Nurulhuda Nur'Aini Mohd Nor submitted that the High Court judge was entitled to call up the case for revision on Rozita's sentence due to public outcry.
She said the prosecution had subsequently sent a letter to the High Court, after the High Court had revised the case, to notify that it was withdrawing the appeal.
Outside the court, Haniff said Rozita would be released from prison as the court had granted her a stay of execution and bail and she would be able to celebrate Aidilfitri.
- Bernama