COMMENT | I spoke too late but it is not too late to catch up unless we continue dragging our feet. I have mentioned in my first article that leaders Aspiring to lead Malaysia for the next five years and beyond must state their position and plans about blockchain.
I wrote earlier: "Whole economic blocks like the G20 and the EU, as well as many nations with foresight, have already made their moves to shape the future of society and economy with blockchain.
"Countries that have not moved or have ad hoc planning will be forced to adopt or follow established processes based on blockchain that are established by the countries who are ahead, or risk being left out in global trade competitiveness. Do we wish to allow this to happen?"
When I wrote that first article on April 9 last year, the UN Centre for Trade Facilitation and Electronic Business (UN/CeFact) was already working on a paper titled, 'White Paper on the technical applications of blockchain to UN Centre for Trade Facilitation and Electronic Business (UN/CeFact) deliverables'.
The first version of the paper was released on April 30 last year. It can be downloaded here and is now available for public comment till July 21, 2018.
So in a nutshell, it is not merely countries that are moving on blockchain. Because of its importance and significant impact, the UN/CeFact is addressing the use of blockchain in trade facilitation worldwide. Malaysia will ultimately be affected whether we are ready or not.
According to Wikipedia:
"UN/CeFact is the UN Centre for Trade Facilitation and Electronic Business. It was established as an intergovernmental body of the UN Economic Commission for Europe (UNECE) in 1996 and evolved from UNECE's long tradition of work in trade facilitation which began in 1957
"UN/CeFact's goal is, 'Simple, Transparent and Effective Processes for Global Commerce'. It aims to help business, trade and administrative organisations from developed, developing and transition economies to exchange products and services effectively.
"To this end, it focuses on simplifying national and international transactions by harmonising processes, procedures and information flows related to these transactions, rendering these more efficient and streamlined, with the ultimate goal of contributing to the growth of global commerce."
There are several blockchain projects and solutions locally but at the Malaysian government level, there is no visible or tangible policy or plans to position Malaysia to be a significant part of blockchain developments and integration, especially in government services and international trade.
For all intents and purposes, based on this scenario, I say that Malaysia is ignorant about blockchain as mentioned in the title of this article.
As harsh as the term "ignorant" appears, the public should be aware of the hard reality that Malaysia as a country is "ignorant" about blockchain from the government standpoint.
And we are moving into a danger zone for as long as we drag our feet on this while other countries are moving fast in this space. Correct me if I am misinformed.
The only committee currently (related to blockchain issues) with the proper source of authority ('punca kuasa') is the Malaysian National Standards Committee on Blockchain and Distributed Ledger Technologies (codenamed TC/G/15) that I am chairing.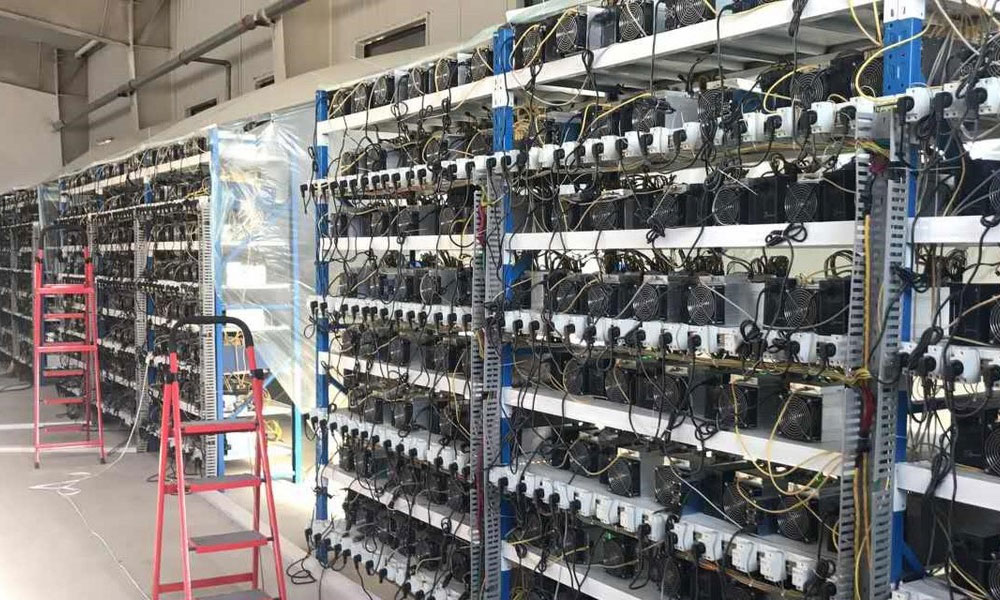 This committee which currently comprises almost 30 member organisations is formed under the authority of the Department of Standards Malaysia and its scope is limited to the development of standards and guidelines on Blockchain/DLT, working at the international level with the ISO Committee on Blockchain and Distributed Ledger Technologies (codenamed ISO/TC 307).
Software solutions
The UN/CeFact blockchain whitepaper was brought to the attention of TC/G/15 through ISO/TC 307 and Malaysia (and all member countries of ISO/TC 307) are supposed to consolidate its comments and respond to ISO/TC 307 and UN/CeFact.
In this regard, a consultation session will be held at the Department of Standards Malaysia next month and details on the date and time of the event will be provided later.
Stakeholders involved in trade facilitation activities i.e logistics, forwarding agents, ports operations etc, concessionaires (DagangNet etc) as well as the government and regulatory agencies (Jabatan Kastam, Miti, KPDNKK etc) will be invited to participate in this consultation session to assist Department of Standards Malaysia to consolidate Malaysia's response.
The current plan is to also invite local companies involved in software solutions for trade facilitation as well as local blockchain solution providers.
While the UN/CeFact paper came through the standards organisations channel, the paper itself covers broader issues on trade facilitation and changes or adjustments to processes with blockchain as well as recommendations to form further committees to look at specific areas.
Please, therefore, share this article to as many stakeholders and interested parties as possible to give them an early indication of the existence of the UN/CeFact paper on blockchain as well as to be prepared to attend the consultation session.
If the response is overwhelming, priority will be given to trade facilitation stakeholders and the government and regulatory agencies.
Finally to those who need some background information about blockchain, you can view the videos listed along the sidebar of this blog site. The UN/CeFact paper also has blockchain explained briefly in Annex 1 of the document.
The consultation session will be a half-day session and in the interest of time, the discussion will focus on the document itself rather than the basics of blockchain. Hence participants should come prepared and be familiar with the document.
---
FATTAH YATIM is chairperson of Malaysia's National Standards Technical Committee on Blockchain and Distributed Ledger Technologies. E-mail: [email protected]
The views expressed here are those of the author/contributor and do not necessarily represent the views of Malaysiakini.