From homemaker and struggling opposition politician seeking reforms and championing the cause of her imprisoned husband, her journey continues – even now as the nation's first female deputy prime minister.
It may be a sharp contrast from the not-so-recent past when Dr Wan Azizah Wan Ismail sat on the other side, fighting for fair play, justice and truth.
As the country's number two, she will help lead and pave the way in charting a fresh route with new beginnings for all Malaysians.
"It is certainly a change for me. I spend more time in Putrajaya for briefings and other sessions to know more about the government's operating procedures. We (Pakatan Harapan) were in the opposition before, but we are now the government."
As deputy prime minister, she has had her hands full with official duties, leaving her with limited time for family.
"I hardly have time to spend with my husband (former deputy prime minister Anwar Ibrahim), although he is out of jail and it is the same with my children and grandchildren," she said in an interview with Bernama at the official residence of the deputy prime minister, Seri Satria, Putrajaya recently.
Despite her busy routine, Wan Azizah was calm and composed, often flashing a smile while patiently answering and explaining softly as a kind mother or grandmother would, to the many questions put forward by this Bernama reporter about her past 30 days in office.
It clearly radiates in her face and her body language says it all – despite her position, the long hours and new routine, she is very much at peace.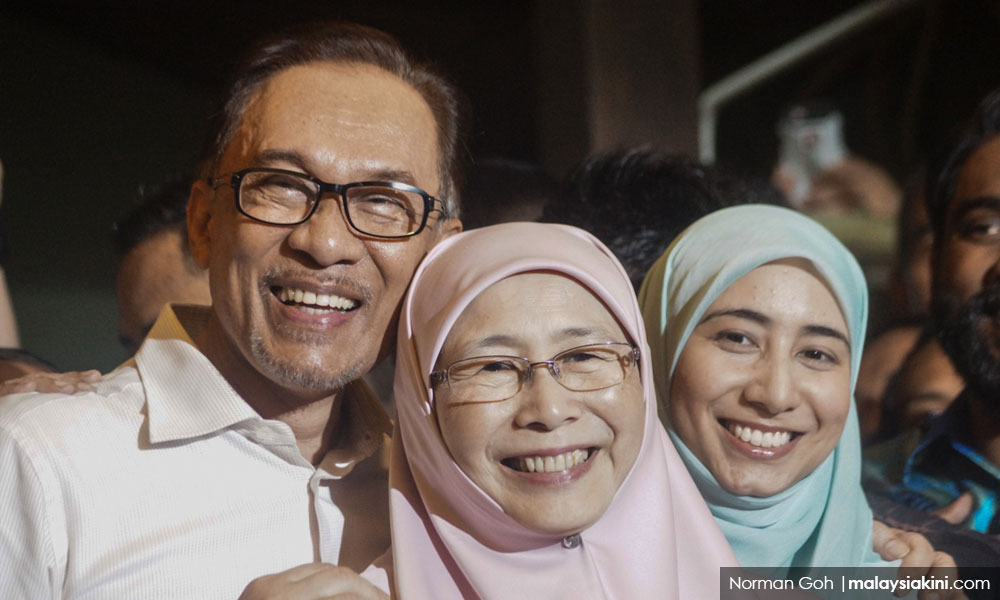 She is both happy and thankful that her husband was released on May 16 after receiving a full pardon from the Yang di-Pertuan Agong Sultan Muhammad V.
He was to have served a five-year prison sentence from February 2015 for a sodomy conviction.
Towards a smart, efficient Malaysia
Wan Azizah said the Harapan government headed by Prime Minister Dr Mahathir Mohamad has pledged to eliminate corruption and serve the people well.
"Tun Dr Mahathir has emphasised that this government must make a difference. This government has promised to be morally conscious and to uplift its people and to make sure that they are proud to be Malaysians.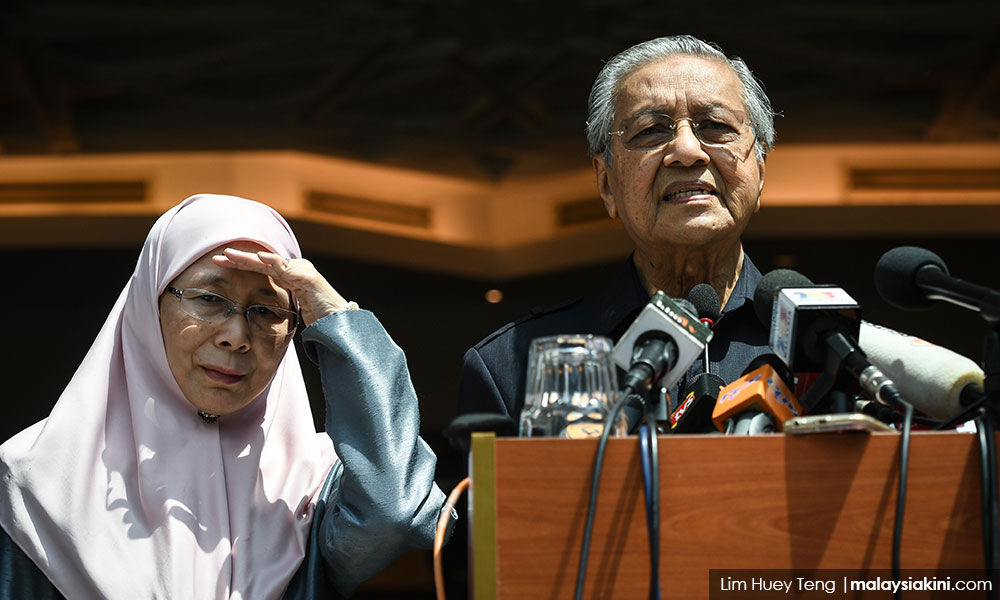 "More importantly, we want not just the country's administration but also the community to be better because we do not want unhealthy values to become a culture in our country," she said.
Wan Azizah said she was confident that under the Harapan leadership, there would be great potential for the nation as it had the machinery to support and bring about changes.
"The new Malaysia will not only be smart but efficient too. As we make our presence felt in the various ministries, we find that there is a system in place for good governance, but it may not have been well implemented before.
"I am confident that with a good system and government employees, and managers of integrity, the goals of the Harapan government can be implemented," she said.
As to the common perception that her decisions and actions within the government were very much influenced by her husband, Wan Azizah was quick to point out that such matters and policies were decided by the cabinet.
"I must say that as party (PKR) president, I had to make decisions on my own because at that time my husband was in prison. I had to decide on important matters as it was my responsibility.
"My husband is back now but he only gives me moral support for me to do my best.
"It would be a lie if I say that I do not discuss anything (with Anwar) ... but as a cabinet member, I do consider his opinions as a former deputy prime minister and as a Malaysian citizen."
Harapan, made up of Bersatu, DAP, PKR and Amanah, won the 14th general election on May 9, thus ending six decades of BN rule of the country.
- Bernama