COMMENT | Perak's Raya open house an insult to Islam? If one reads the 134 readers' comments, most of which criticised the writer of the comment piece, Mariam Mokhtar, one would not think so.
Here are excerpts of the article that stirred the hornets' nest.
Mariam wrote, "Hari Raya is a solemn and important religious holiday, which marks the end of Ramadan, a month of empathy for the poor. It is signified by acts of charity, discipline, self-control, special prayers, patience, abstinence and forging a stronger bond with God.
"In the balik kampung exodus, individuals return home to share this special day with parents and family members. People seek forgiveness, and in typical Malaysian fashion, the doors of the family home are thrown open to receive friends and relatives - the 'open house'. Many people also pay their respects at the graves of deceased family members.
"This year's 'open house' at MAPS (Movie Animation Park Studios) is a serious error of judgment by (Perak Menteri Besar) Ahmad Faizal. People do not spend hours in a gridlocked highway, only to queue up and be bribed with free food and free entrance to the theme park. It makes a mockery of Hari Raya."
Here is a classic example of a clash of ideas that requires deeper insight and reflection to understand the conflict. In my opinion, I believe both Mariam and her critics are right for their own reasons.
Indeed, Hari Raya Aidilfitri is as much a secular holiday as a religious occasion for Muslims. Ramadan is a religious activity and a time for spiritual reflection. Hari Raya is the culmination of 30 days of fasting and abstinence. As in all religions, not everyone will follow the faith to the letter.
To Mariam, it seemed a wasted day to spend Hari Raya in the ungodly traffic snarl in pursuit of temporal pleasures. There is a hint of self-righteous indignation, but for a deeper reason.
In Mariam's eyes, a theme park, especially one mired in controversy, would not be the 'proper' place for Muslims to celebrate the day. Maybe, to her mind, it was sacrilegious to be in such an 'unholy' place engaged in 'worldly' activities. Hence her criticisms. Whether that occasion in a theme park is "insulting and disrespectful" of Islam is arguable.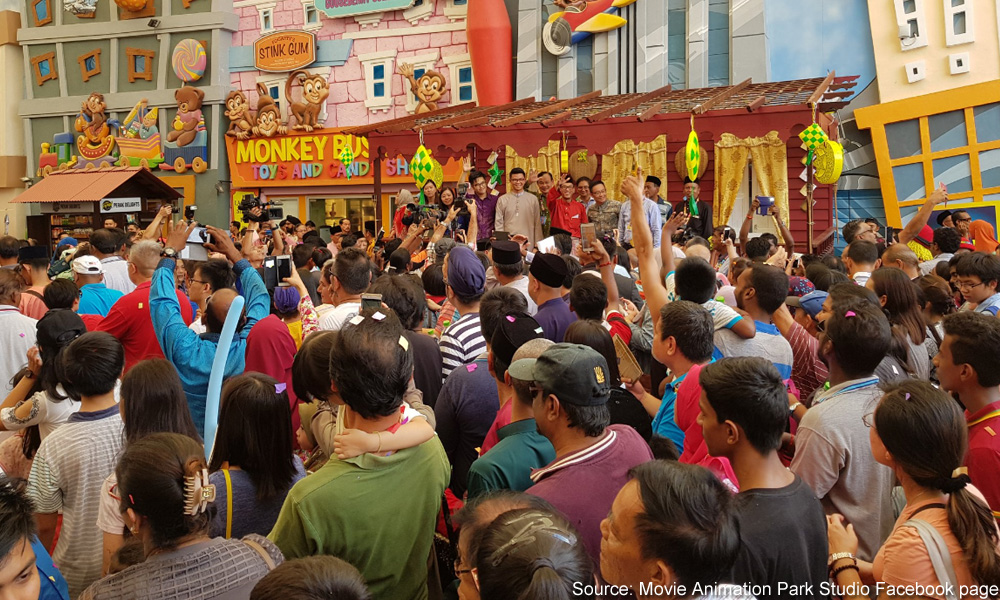 Here is what one critic, Pahat Mari, wrote:
"Mariam, I always thought that you are very open-minded and always criticised when the religious group doing something funny, such as checking on a mini-market selling beers. I was surprised to see you criticising the MB for holding the Raya open house in a theme park. If he can revive the theme park, why not?"
The Muslims might already have done what she said they should do. After all, there is only so much "asking for forgiveness" and all that sort of thing one can do on Hari Raya after 30 days. How else could they spend their time with their family than to do something exciting and recreational together? There is a time and a season for every activity under heaven, we are told.
Would it make any difference if the Raya open house was held at the menteri besar's residence? Would the MB's residence be a hallowed place and less 'haram' though it has more of the former MB's fingerprints and footprints than MAPS? That's beside the point.
Usually open-minded Mariam appears uncharacteristic in this instance by criticising the Raya open house event. For that, she attracted much flak...