Prime Minister Dr Mahathir Mohamad continues to be vague on whether Putrajaya has decided to cancel or postpone the Kuala Lumpur-Singapore High-Speed rail (HSR) project.
Asked if Putrajaya had informed Singapore about its intention to "pull out" from the project, he replied in the negative.
"Sometimes we make public statements without actually finalising the process.
"When we want to make a decision we don't wait till we inform Singapore, we just say something. Of course, they would want to know, and we will inform them in time," he told Channel News Asia.
Asked when Singapore would be informed, Mahathir replied: "It's not so urgent."
On May 28, Mahathir announced that the project would be scrapped, but noted that it would take time as both countries had inked a contract.
Singapore's Ministry of Transport later said it had not received an official communication on this matter from Putrajaya.
Project 'postponed'
However, Mahathir told the Nikkei Asian Review on June 12 that the project had been "postponed" due to its exorbitant price tag and not jettisoned as claimed earlier.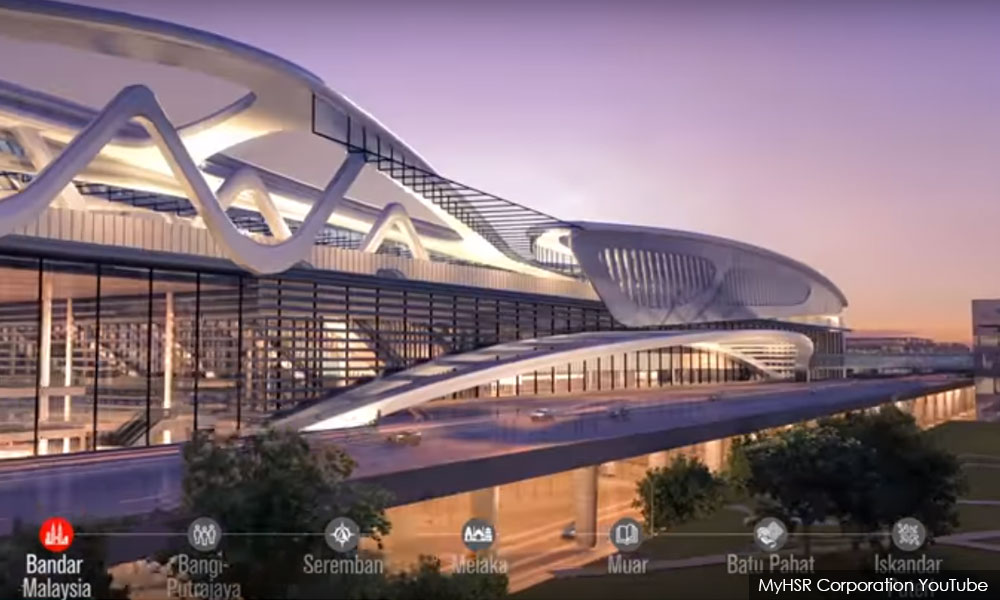 He acknowledged the need for high-speed rail in the future, but said Malaysia "cannot afford it at this moment."
"We cannot say we will never have high-speed rail in Malaysia," he told the Japanese newspaper.
Mahathir reiterated this to the Malaysian media covering his participation in the Nikkei conference in Tokyo, saying his administration needed to review the multibillion-dollar rail project.
"In a way, it's postponed. At this moment, we need to re-study and, if we are short of funds, we can delay the implementation of the project or reduce the scope of project," he said.
Prior to this, Singapore's Coordinating Minister for Infrastructure and Transport Minister Khaw Boon Wan said the republic continued to incur costs on the project as it awaited Malaysia's clarification to terminate the project.
"We have informed the Malaysian government that in the event Malaysia terminates the project, Singapore will study the implications and exercise our rights in accordance with the terms of the HSR bilateral agreement.
"This includes any right to compensation for expenses incurred," he was reported as saying.
Malaysia had earlier indicated that there was an RM500 million compensation payment to be made if the deal was cancelled.
The HSR deal was signed by Malaysia and Singapore in December 2016 during former premier Najib Abdul Razak's tenure.
The 350km link scheduled to begin services in December 2026 would cut travel time between Singapore and Kuala Lumpur to 90 minutes, from four hours by car at present.