Embattled former prime minister Najib Abdul Razak has filed lawsuits against top investigators probing a multi-billion dollar scandal at state fund 1MDB, as he looks to clamp down on public criticism over his alleged role in the case.
Najib, who lost power in a shock election defeat in May, was arrested and charged in connection with suspicious transactions at SRC International, a former unit of the fund. Najib, who has consistently denied any wrongdoing regarding 1MDB and SRC, on Wednesday pleaded not guilty.
In a legal counterattack, Najib is suing three top officials involved in the investigation into the fund, 1MDB.
In three civil filings made last week but only made available to Reuters on Wednesday, Najib's lawyers alleged that anti-graft chief Mohd Shukri Abdull, police commercial crimes head Amar Singh and attorney-general Tommy Thomas were prejudiced against him over the course of their investigations.
Badrul Abdullah, who leads one of two Malaysian legal firms representing Najib, said the applications were based on past statements made by the three individuals.
"We are seeking a court decision on whether there is an element of conflict of interest among the individuals handling the case," Badrul told Reuters.
Badrul said his client is seeking costs and any further order and relief deemed fit by the court.
Court records show the three applications were filed on June 30, and name Najib, who held power for about 10 years, as the applicant.
Lawyers for Najib and the respondents are scheduled to meet with two judges for separate pre-trial hearings on July 16.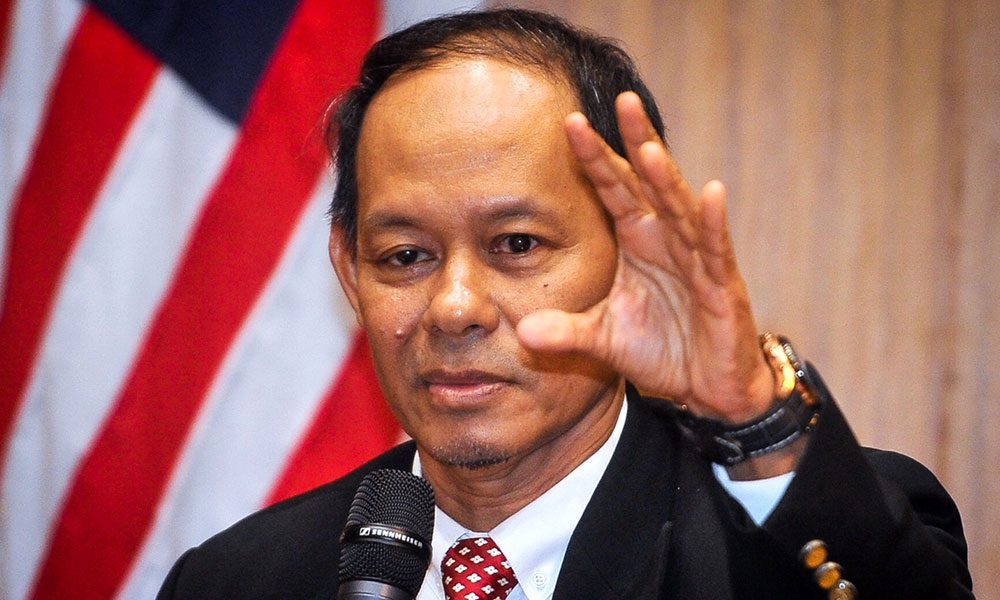 In May, Shukri (photo) said a 2015 investigation into 1MDB was suppressed, while Amar has led police seizures of nearly US$275 million worth of luxury goods from premises linked to Najib's family.
Thomas is the lead prosecutor who on Wednesday charged Najib with three counts of criminal breach of trust and one for abuse of power, related to RM42 million allegedly transferred into his account from SRC.
Najib and his family have come under intense public scrutiny over the past two months since he lost the election to his former mentor-turned-foe, Dr Mahathir Mohamad, who reopened domestic probes into 1MDB as one of his first acts as prime minister.
Najib and his wife, Rosmah Mansor, have since been barred from leaving the country. The Malaysian authorities have questioned the couple and Najib's stepson and frozen hundreds of bank accounts suspected to have received money from the state fund.
Gag order
On Wednesday, the High Court granted a temporary gag order barring any discussion of the merits of the SRC case from being published.
Muhammad Shafee Abdullah, who is Najib's lead counsel in the case, argued that his client has faced a "trial by media" even before the case was presented in court.
"If it's only the media, then perhaps it is something else.
But it's coming from ministers...condemning my client and virtually hanging him for it, and that's not on," Muhammad Shafee told the court on Wednesday. "It is not going to be a fair trial if this continues."
Thomas said the prosecution will "object strenuously" to the gag order as it was unfair to keep Malaysian people in the dark about developments in the case, especially given the coverage in media outside the country.
The 1MDB scandal has been raging since 2015, but only now is
it being freely discussed by mainstream media in Malaysia, which was tightly controlled during Najib's premiership.
The nation was gripped by regular live streams by local news portals, broadcasting developments of Najib's case from the time police raided his family's residences to his court appearance.
Mahathir and some of his cabinet have been outspoken about the case. Najib has said he is a victim of "political vengeance".
--Reuters