Pride Day breaking fast organiser Numan Afifi said the alleged sabotage of his name appearing as a Youth and Sports Ministry staff was regrettable, and stressed he was merely helping out.
In a statement today, the activist said as a friend of newly-minted Youth and Sports Minister Syed Saddiq Abdul Rahman, he was merely assisting in press matters in the interim, but was not officially employed by the ministry.
"I would like to reiterate the minister's statement that no official appointments have been made in the Minister's Office.
"In regard to the issue of several names appearing on the ministry's official website, I was informed that there are elements of sabotage, and an investigation is being conducted.
"I was made to understand by the minister that stern action will be taken against the culprit," Numan said.
Syed Saddiq, himself, meanwhile, described Numan as a "bro" whose contributions have been invaluable.
"Your service has been invaluable bro since our campaigning days. Stay strong and I'll always respect your decision.
"You'll always be a bro," Syed Saddiq said in a brief tweet, quoting Numan's clarification.
Your service has been invaluable bro since our campaigning days.
Stay strong and i'll always respect your decision.
You'll always be a bro. https://t.co/68nhiuaMqY

— Syed Saddiq (@SyedSaddiq) July 9, 2018
Last week several critics made an issue of Numan being the organiser of a Pride Day breaking of fast event last year, and questioned his apparent appointment by Syed Saddiq.
They reportedly insisted that it is inappropriate for a "champion of lesbian, gay, bisexual and transsexual (LGBT) causes" to be a government officer.
Numan's name had reportedly been listed on the ministry's website, but was subsequently removed.
The issue elicited a strong response from both civil society and politicians alike, who voiced solidarity for Numan, and urged the Pakatan Harapan government not to succumb to such discrimination.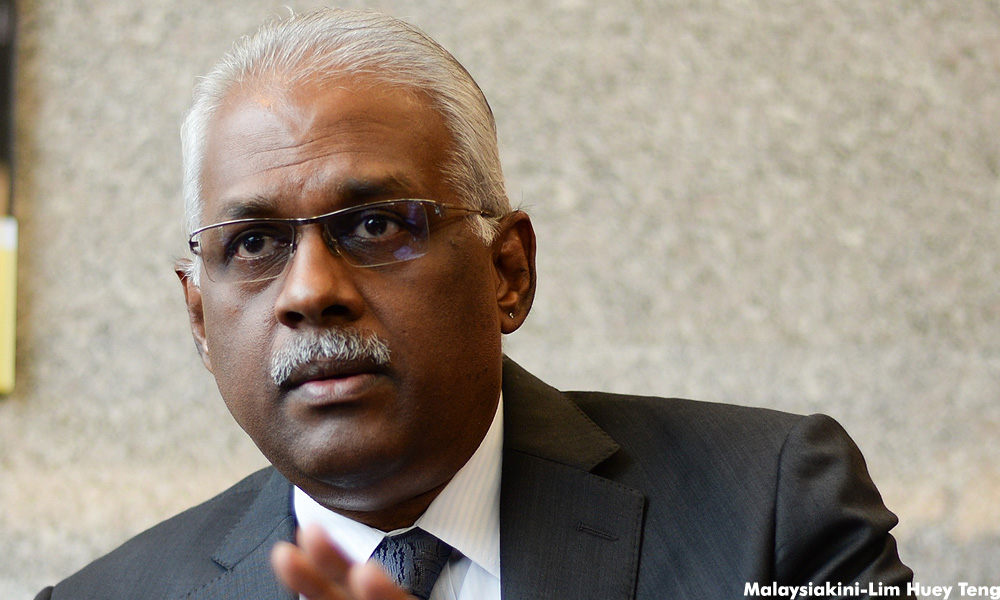 Klang MP Charles Santiago (photo) in a strong statement reminded Harapan it was elected on its promises of reforms and inclusivity, which should include sexual minorities, while PSM Youth secretary-general Vennusha Priyaa said the government should employ based on merit, not on their "personal life choices".
Human rights NGO Hakam condemned such "discrimination against members of the LGBT community".
"No person should be denied opportunities in employment and career progression, be it within the public or private sphere, on grounds of sexual orientation," it said in a statement.
Gender rights activist Pang Khee Teik also reminded Harapan that the community voted for it because of its "promise to build an inclusive and moderate nation".
No rainbow for ministry?
However, it will be unlikely for the matter to strike gold at the end of the rainbow for the Youth Ministry.
Numan also earlier said the outcry has made it "impossible" to continue to assist Syed Saddiq in the interim while his formal staff was being put together.
"The backlash and threats from opposition propagandists have made it impossible for me to exercise my duties, therefore I will not work at the ministry in any official capacity.
"I will be going abroad in the near future to determine my next move," said the activist.
Numan said it has been an "honour to be in service" to the fledgling minister.
"I would like to bid my thanks to Saudara Syed Saddiq for the opportunity and lessons taught during the entire election campaign and transitional phase in the ministry.
"Syed Saddiq has respected my decision and stands firm against any form of discrimination, therefore I would like to ask for these polemics not be dragged any further.
"I am touched and very much appreciate the continuous support from the public, friends and family," he added.