Facing a court-imposed deadline effective July 10, the US government has said it expects to have reunited 54 young children and parents separated by immigration officials after crossing into the United States from Mexico.
The government said in court on Monday that it could not meet the July 10 deadline for all of the roughly 100 children under five years old it had been ordered to reunify.
The children were taken from their parents under US President Donald Trump's "zero tolerance" immigration policy, which called for the prosecution and detention of adult immigrants crossing the border without authorisation.
After public outcry and a court challenge by the American Civil Liberties Union (ACLU), Trump stopped separating families last month.
A federal judge in California overseeing the ACLU case ordered in June that the youngest children be reunited by July 10. Judge Dana Sabraw also ordered that the estimated 2,000 separated children over five years old must be reunited by July 26.
The government said it could not fully meet the first deadline because, in some cases, children's parents had already been deported or failed a criminal background check. Others, it said, were unable to prove the relationship. Some detained parents had been released from custody and could not be contacted.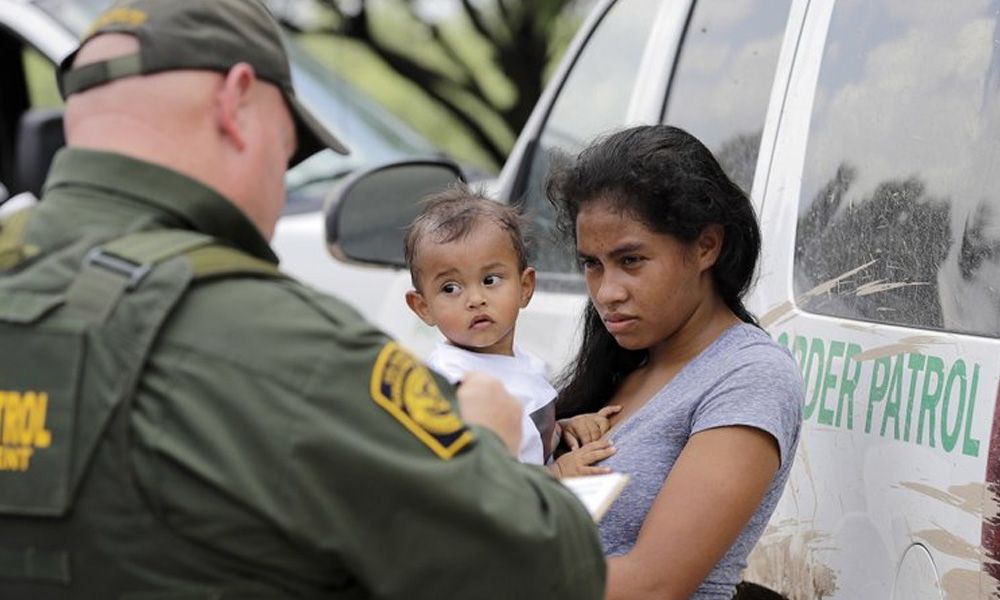 The government was due to update the court in San Diego today.
In court filings, the ACLU has said the government is asking for needless provisions for reuniting families that would not happen if the families had not been separated in the first place. These provisions included DNA testing and background checks on unrelated people who might end up living in the same home as the reunited family.
Fleeing violence
Many of the separated children are fleeing violence in Guatemala, Honduras and El Salvador, and US Homeland Security Secretary Kirstjen Nielsen met with diplomats from those countries in Guatemala on today to discuss US immigration policies.
Some lawyers representing the separated children, who have been scattered into foster systems across the country, said the government was not telling them what would happen to their young clients.
The Legal Aid Society in New York said it is representing at least two separated children under five years old that meet the judge's criteria for reunification as of July 10.
One boy, from El Salvador, was due to be released to his mother, according to Beth Krause, the supervising attorney of Legal Aid's Immigrant Youth Project.
"I have no details about where, when, under what conditions," she wrote in an email on this morning. The other boy, a Honduran, would remain with a foster family while the father remained in government custody, although it was not clear to her why.
"I know very very little about this case," Krause said. "It's all very frustrating."
Judge Sabraw issued a protective order shielding children's names and some reunification details from disclosure.
Trump was dismissive of reporters' questions about the missed July 10 deadline.
"Tell people not to come to our country illegally," he said. "That's the solution."
Some of the separated families arrived at US ports of entry seeking asylum, which is not illegal.
- Reuters