Former prime minister Najib Abdul Razak has criticised the move to freeze accounts belonging to him and his children as draconian.
Najib said he only realised that his personal non-political account was frozen when a cheque for his daughter's medical bill did not go through.
"I only realised my account was frozen when my personal cheque issued for the payment of my daughter's medical treatment bounced.
"The undue conduct of the relevant agency and the timing of the freezing of my account is uncalled for. I am dismayed at the conduct, the timing and exercise of such draconian actions by the government of the day," he said in a Facebook post.
Previously it was reported that Najib's eldest daughter, Puteri Norlisa, is undergoing chemotherapy for cancer.
She receives treatment once a week, and the freeze has put stress on her and her family, her younger brother Nazifuddin told Utusan Malaysia.
Najib said the frozen account had nothing to do with ongoing investigations and was only used to receive his salary as an MP, and his pension as former Pahang menteri besar.
'I have bills to pay too'
Najib is being probed over the 1MDB scandal. Last week he was arrested and charged over a related case involving alleged misappropriation of funds from SRC International.
He was released on bail, a move the former premier said should allow him personal liberties pending the completion of his trial.
"The authorities need to realise that I am an ordinary citizen too. As the head of my household, I too have bills to pay, medical bills to attend to and a household to run.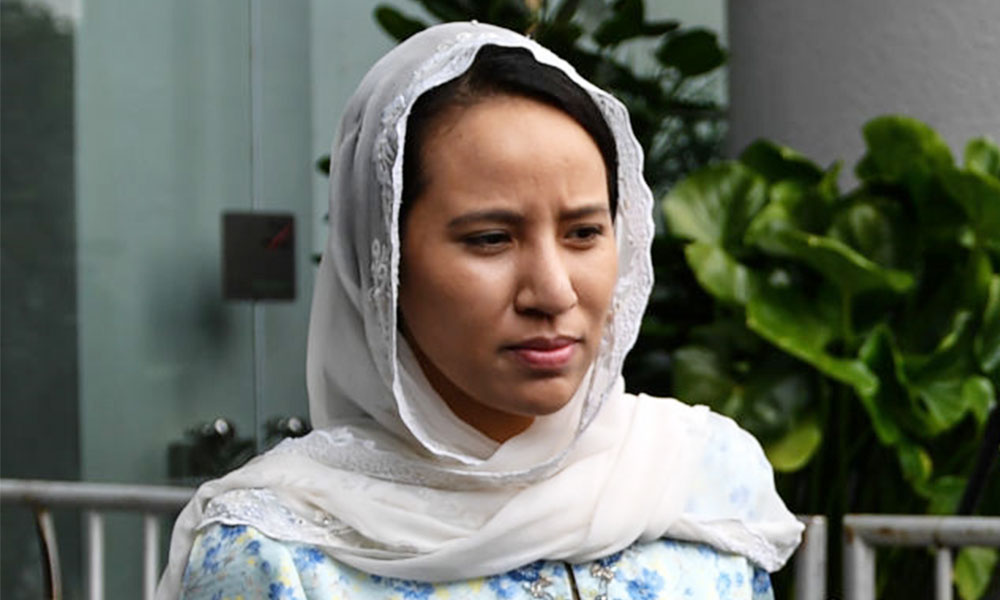 "The authorities freezing my bank account has caused me hardship and difficulties in performing this role.
"Like any other citizen, I deserve to be given access to my personal freedom until my trial is completed. I am pleading with all concerned to stick to the rules of a fair and impartial investigation," he said.
Besides Najib's accounts, the authorities had also frozen accounts linked to his other daughter Nooryana Najwa (photo), Norashman, and Mohd Nizar.
Meanwhile, he said the freeze on his children's accounts has now been lifted, "proving that the initial order to freeze their accounts were without basis."
Write in to gain access to funds
Meanwhile, in a statement later, Deputy Minister in the Prime Minister's Department, Mohamed Hanipa Maidin said that if indeed Najib's claims on difficulties paying his bills were true, he should write in, to the authorities, seeking to get access to his account.
"If what was reported is true, there shouldn't be a problem for the former premier to instruct his lawyers to write to the relevant parties, to withdraw a certain amount of money from his account, to pay bills.
"I'm not sure if he has done that. If he has, he has to push (for further action), and can even write a letter to me, or the minister in the Prime Minister's Department. God willing, I will discuss with the MACC on the matter.
"If he has not done so, then better don't accuse Harapan of being 'draconian'," he said.