COMMENT | Mohd Redzuan Yusof, affectionately referred to as "Pak Wan" among friends and colleagues, is the new minister for entrepreneur development. Pak Wan is living proof that an English-medium school graduate is equally affable and adaptable, if not better, at taking a lead in Malay politics.
The Bersatu party leader, who represents the Alor Gajah parliamentary seat in Malacca, spent six years at an English-medium school in Ipoh before continuing his higher education in England, where he obtained a degree in civil engineering.
At the tender age of 12, the boy from Masjid Tanah, Malacca, was selected to go to boarding school in Ipoh in 1970 after scoring excellent grades in his Standard Six exams.
He joined 110 other boys of the same age from different parts of the country, including those from Sabah and Sarawak. I also happened to be in that group, hence why I am writing the following narrative on English education which I think has brought more good than harm to today's Malay political leadership, as exemplified by our Pak Wan.
The medium of instruction at this fairly well-known government-owned and government-funded school in Ipoh was English. The teachers consisted of many UK-trained graduates either from Malayan Teachers Training College (MTC in England), or Liverpool's Kirkby College. Save for BM and Religious teachers who were Malays, other teachers were mainly Chinese and Indian Malaysians.
Our headmaster, Khalid Halim was an exceptional Malay, admired by both students and teachers alike. He was very different, both in character and behaviour, when compared to many other Malay teachers that we came across from our primary school days.
Although his Bahasa was fluent, most of the time he spoke in English and as we came to know later, it was referred to as Queen's English. His command of the language was flawless.
His favourite game was rugby. Drama and debating were his pastimes and walking the school hostel corridors when the lights were out at 10pm must have been his passionate leisure activity; for he got the chance to punish those who were not in bed by giving a big slap on the spot. Such "rule by fear" methods were profound and it was emphasised in our disciplinary regime that we had to be in bed by 10pm every night.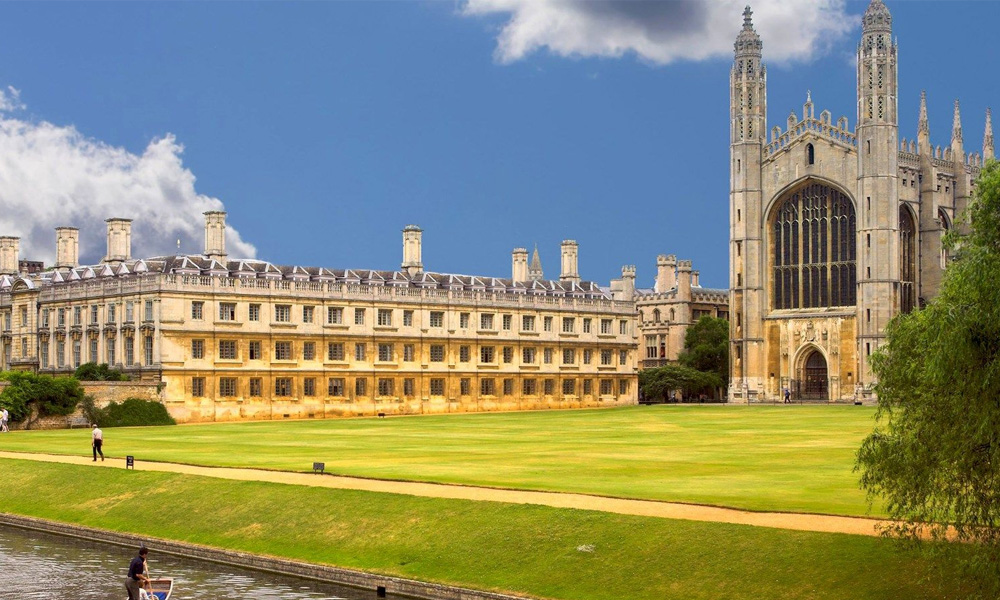 We also learned later that our headmaster, like most of us, also came from a poor family; in his case, it was Kedah. He obviously studied hard and won a scholarship to be sent to England and graduated from Cambridge University, after which and as a service to the country, he decided to become an educationist.
A martial art exponent, he held a black belt in karate, a factor that put a lot of fear into the minds of many of our seniors, some of whom were actually taller or physically bigger than him.
Character-building sports
Although football was a most common sport, we were specifically encouraged to play rugby, cricket and volleyball.
Our main rugby rival en route to becoming Perak school champion was always the Malay College of Kuala Kangsar (MCKK) whom we were told was "a must-beat rival" at every game and age division.
Thanks to Kok Kee Chai, our expert coach, in the six-year period that we were there, we beat MCKK many times to become Perak Schools champion and twice we became Malaysian Schools rugby champion. Pak Wan was part of that winning team.
We also had to try to beat St Michael's Institution (SMI) in cricket as they had many Punjabi and Indian players and held the record of being Perak Schools champion for so many years. Our coach was none other than Joginder Singh who played for Perak state and for many years, Perak was also the Malaysian champion in cricket. Somehow, I preferred cricket to rugby.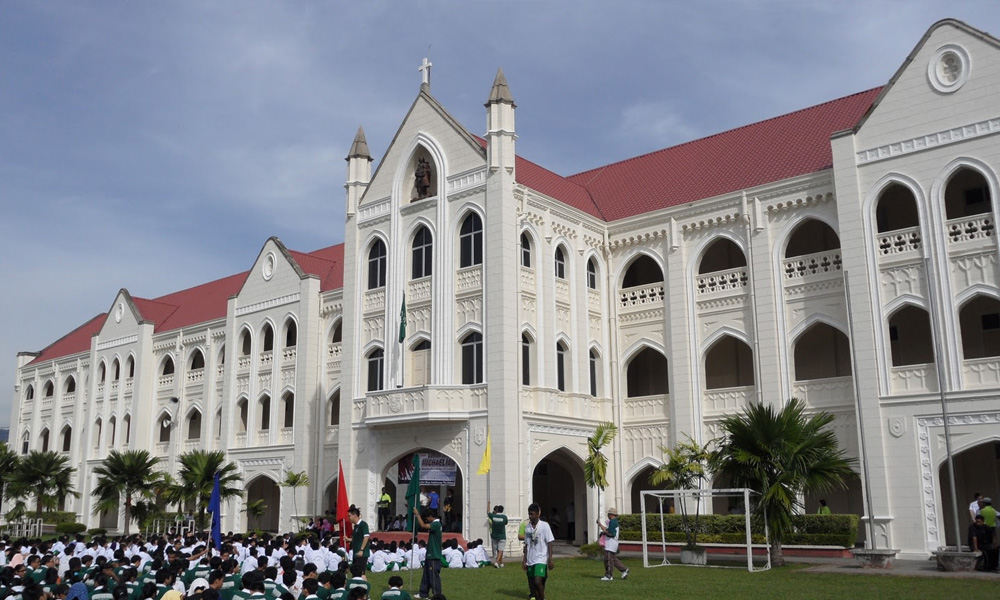 For volleyball, our dedicated coach, Chong Swee Chin, specifically targeted Sam Tet School, another Perak Schools volleyball champion, for us to beat. Chong was a superb and dedicated coach and in the last year we were there, we almost beat Sam Tet School in the Perak Schools final.
Today, of course, we have come to realise that all these approaches and methods were done on purpose; they were motivational methods and character-building exercises which injected the values of hard work as well as teamwork.
Looking back, the dedication from those teachers were amazing. We would not have attained those achievements and been part of the winning team without their patience, encouragement and coaching methods. Obviously, this is a successful mould that we need to treasure.
High-quality education
On the academic side, we learned all subjects in English except BM and Islamic Religious Studies. Subjects like Biology, Chemistry, Physics and double Math were the core ones that took precedence over others, although Art was never neglected. We had an excellent and wonderful Art teacher in JA David, who had a dedicated art studio where students from different classes took turns to be tutored by him.
Geography was another subject taught in a dedicated geography room which was run by a famous textbook author, Goh Cheng Leong. And of course, we also had the benefit of another famous author of science books, Lau Hut Yee.
Our "Pak Lau", as we secretly called him, was another dedicated teacher, always in his science lab formulating science experiments for us. He was considered a legendary teacher for students from this school.
We also had the benefit of foreign teachers, many British Voluntary Service Overseas (VSO) and American Peace Corps teachers who came to teach for a number of years. They taught us many subjects including British drama, helped us to perform Shakespeare plays on stage and tried our talents at American genre music and baseball game during weekends and our spare time.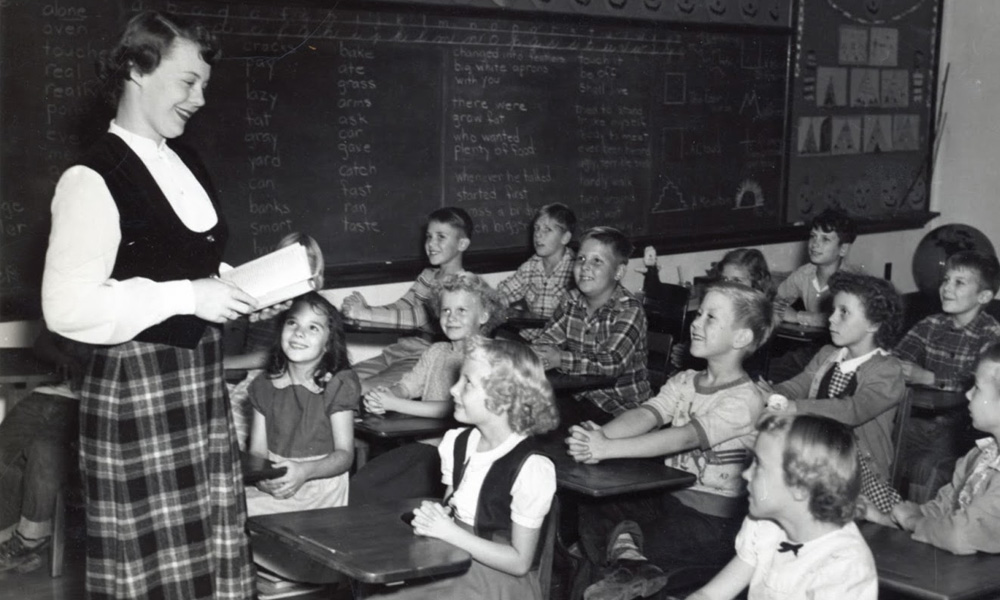 School was definitely fun and kept us occupied, with interclass or interhouse quizzes and debates, normally held in the afternoon sessions; music and brass band practices in between class lessons and sports, scouts and cadet activities on some days and cinema club over the weekend. Time flew as we were having rolling good times and suddenly transformed into older teenagers.
As our command of English improved by leaps and bounds and there were plenty of books to read and read, we had no time to feel homesick. When compared to today's schools, currently attended by my kids, that old mould was of a high standard with high-quality education built inside it.
Although we did not realise it at that time, it was certainly an all-rounded system that was designed to produce high-calibre students and heavily tailored for leadership. Pak Wan is a successful product of this old mould.
We were made to feel very respectful towards the teachers, with a disciplinary regime drilled into us. We were made to work hard, become competitive, motivated, and ambitious young individuals.
After six gruelling years, we were ready to sit for our Cambridge GCE O-Level exams and, needless to say, most of us passed with flying colours. A special mention must go to Louis Rozario Doss, a native of Ipoh, who taught us English with a big dose of literature thrown in for a good measure that enabled us to score in the English paper.
As a result, we were selected to go through another scheme for A-Levels in the UK and had to say goodbye to this memorable alma mater that had transformed us from timid young boys into confident young men, well prepared to enrol in British universities.
An entrepreneurial mind
Pak Wan read civil engineering at Leeds University and returned home to serve a multinational oil and gas company. A good 20 years went by before he embarked into his sole proprietorship and business partnership, eventually becoming a corporate player in manufacturing.
As a common trait in business, competition is always stiff, funding is often scarce and management is frequently an issue. Pak Wan went through the thick and thin of running business enterprises and it was no coincidence that Dr Mahathir Mohamad, our current prime minister, recognised his talents, gentlemanly disposition, qualifications and past experience and asked him to helm this new ministry.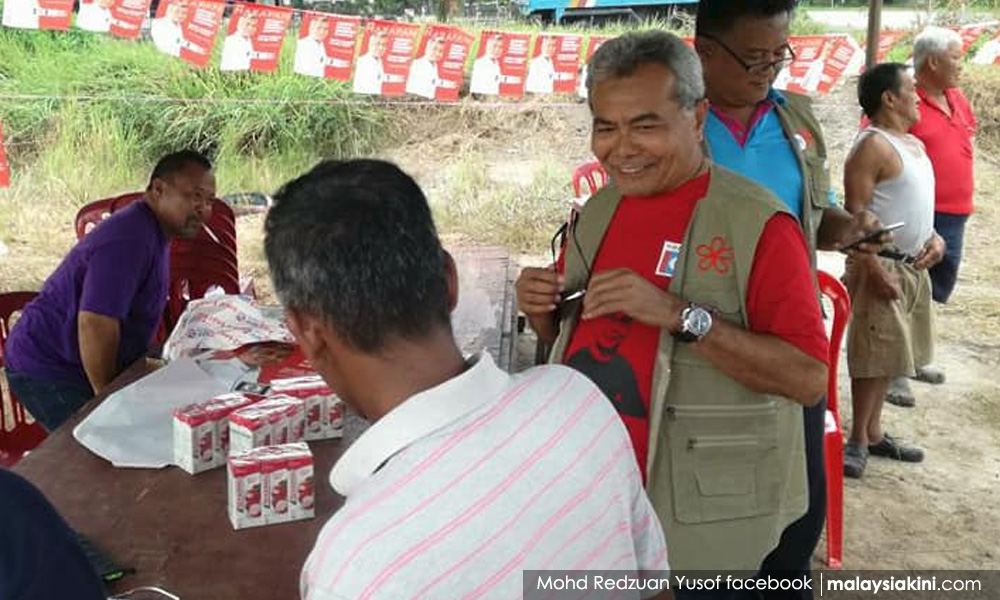 In this age and century, survival of the fittest is the name of the game in entrepreneurship. The government is there to play the role of an efficient promoter, and at the same time act as a fair regulator so as to ensure that a level playing field is created and established.
And in a multicultural Malaysia, no one culture should dominate a business at the expense of others. The minister has to walk this tightrope and be perceived as a fair-minded policymaker for all Malaysians.
After all, his political narrative, which was built into the campaign of the recent GE14, has catapulted him into representing Alor Gajah, Malacca, a traditional bastion for BN's MCA which has never been won by an opposition candidate before. Pak Wan has not only won but has created another little history in heritage Malacca.
Pak Wan fought a hard campaign and used various resources including the social media in order to counter criticism that he lacked political experience. But at the end of the day, his amiable personality, strong grounding in character and business experience prevailed. Together with his political expediency, he captured the hearts of the voters of Alor Gajah and won by a comfortable margin of almost 7,000 votes.
As he walked into his new office, assuming a new role as the entrepreneur development minister, a combination of a befitting reward for sheer hard work, perseverance, industry, and a sense of accomplishment must have entered his mind. And yet a strong feeling of determination to immediately carry out his duties surrounded this new man as he resolved to fast on the very first day of his new job. Faith is of the essence too.
That is commendable. Perhaps, the old mould of where he came from and the process that he went through could be an answer to many Malay ills in leadership and the Malay dilemmas.
---
ROSLI KHAN is a reader of Malaysiakini.
The views expressed here are those of the author/contributor and do not necessarily represent the views of Malaysiakini.