While the opposition has been claiming the low turnout at the Sungai Kandis by-election as their moral victory against Pakatan Harapan, a DAP lawmaker pointed out the results show voters actually rejected BN's hate politics.
"BN lost 14 of the 19 polling stations in Sungai Kandis.
"Amongst them was the Kampung Jawa polling district, where the hate speech was made.
"The Harapan victory in the Sungai Kandis by-election also reflects the fact that Malaysian voters, in particular the Malays, are matured and rational," said DAP's Kepong MP Lim Lip Eng in a statement.
He said this is evident after the "political watershed" general election on May 9, at which the BN-Umno regime was toppled after a 60-year-old rule.
"The message from the Sungai Kandis by-election result is: the new Malaysia has no place for the politics of fear, hate and lies using race and religion, past the 14th general election," he said.
He was hitting out at Umno's Pasir Salak MP Tajuddin Abdul Rahman, who on the eve of polling day before an all-Malay crowd in Kampung Jawa, called Harapan a "Christian-led" government and urged voters not to support the ruling coalition.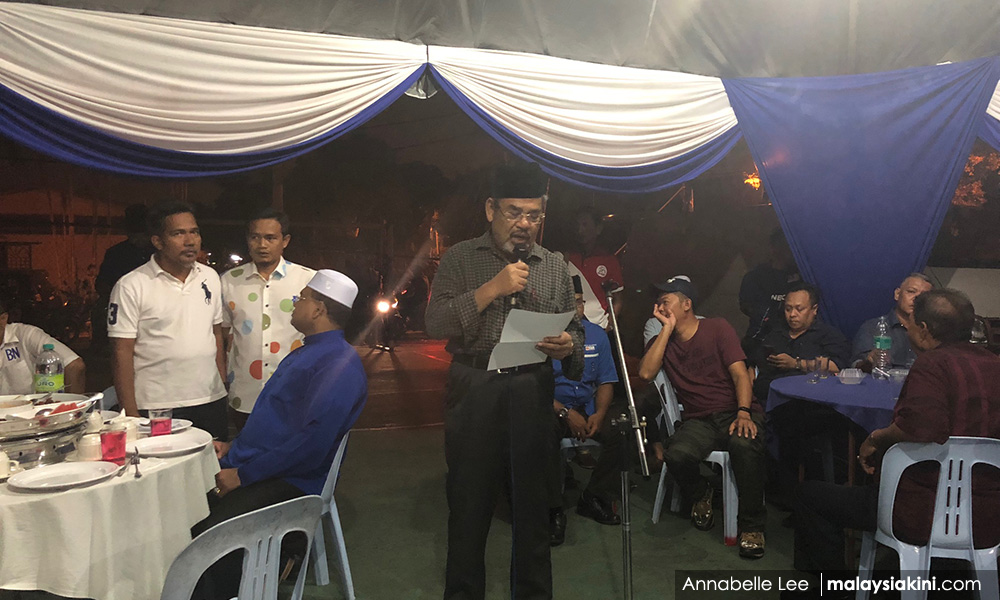 Umno-BN's candidate lost the by-election by 5,842 votes, garnering only 9,585 votes against Harapan's 15,427.
While Umno and PAS have blamed the 49.4 percent turnout at the polls on alleged disappointment with Harapan, DAP veteran Lim Kit Siang pointed out Umno's results saw a near 70 percent drop in the combined votes of Umno and PAS on May 9.
24-hour ultimatum
Lip Eng said Tajuddin should prove his allegations against the government, Prime Minister Dr Mahathir Mohamad, DAP, and the Christian community.
"As a senior MP, he should not resort to hateful lies and stroke enmity between the communities in Malaysia.
"Would Tajuddin dare to bring the same allegations when campaigning in the upcoming by-elections in Balakong and Seri Setia?" he asked.
"I demand Tajuddin, an Umno national leader, to retract his above unfounded and malicious accusations against DAP and its leaders within 24 hours, or Umno takes disciplinary action on Tajuddin for promoting politics of race and religion based on lies.
"If Tajuddin refuses and chooses to be recalcitrant in spreading political lies about DAP, I will have no choice but to ask the authorities to take criminal action against him," he said.