Prime Minister Dr Mahathir Mohamad is delighted that the Indonesian government has handed over the superyacht Equanimity, which has been linked to the 1MDB scandal and fugitive businessman Jho Low.
In a video uploaded on the Chedet official Youtube channel this evening, Mahathir also thanked Indonesian President Joko Widodo for the republic's cooperation and assistance in solving "one of the problems" that Malaysia is facing.
"We believe this yacht belongs to the Malaysian government as it has been bought using Malaysian money which was stolen by certain quarters," he said.
Mahathir said if there's any party who wished to claim ownership of the yacht, they can come forward and furnish proof.
"We want to know where they got such a substantial amount of money to purchase such an expensive yacht.
"If they can prove that the money used to purchase the yacht is theirs, they have a right to have the yacht returned to them," he added.
However, Mahathir noted that the US Department of Justice has suggested that the yacht was purchased using 1MDB-linked funds.
"(The perpetrators) had laundered the money by purchasing assets such as the yacht, buildings (properties), and others, so the money didn't seem like it was stolen," he said.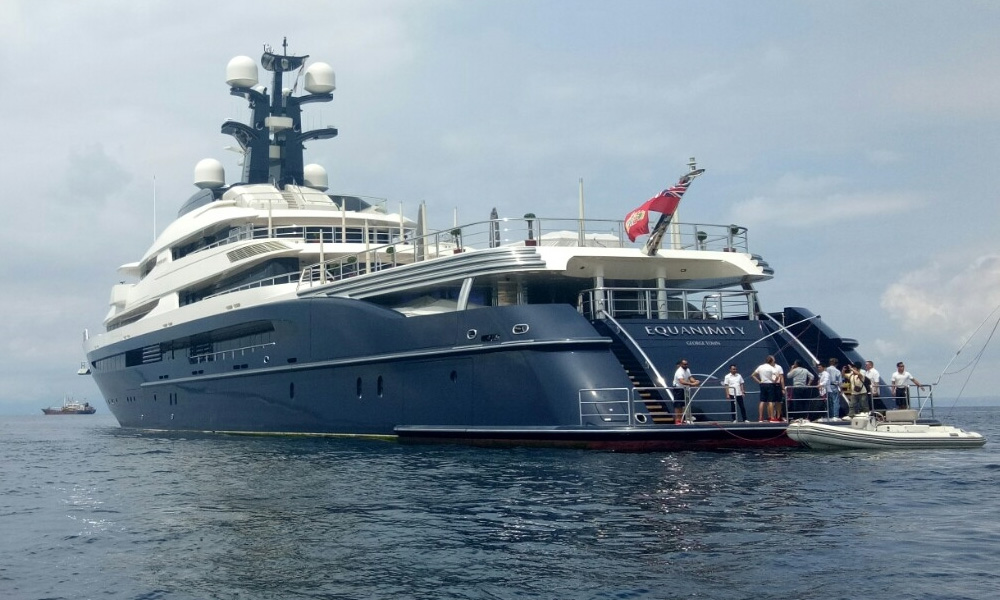 Indonesian police's deputy director of economic and special crimes Daniel Silitonga said the yacht would be handed over at the border between Indonesia and Malaysia either today or tomorrow.
It is currently in the waters close to Singapore and the Indonesian island of Batam.
On Feb 28, Indonesian authorities boarded and seized the vessel at the DOJ's request.
Since then, the Equanimity's registered owner had attempted to challenge the seizure on procedural grounds, and a case was also filed in the US courts to determine its ownership.
Although the yacht's registered owner is the company Equanimity (Cayman) Ltd, DOJ contended that it is beneficially owned by Penang-born Low through a series of intermediaries and that the yacht was purchased using 1MDB funds.
1MDB has denied its money was misappropriated, while Low claimed that allegations against him are politically motivated.
Meanwhile, The Star reported that Equanimity is expected to arrive in Port Klang tomorrow afternoon.
Quoting a source, the daily said the vessel received its port clearance from the Batam Marine Department at 2.30pm today, indicating that its next port of call is Port Klang, and left at 4.45pm.
The source said at least four Malaysian police personnel would accompany the ship and her crew to Malaysia.
"The ship would be leaving Batam this evening after it had been handed over to senior Malaysian marine police officers who were already in Batam to receive the vessel," added the source.