Prime Minister Dr Mahathir Mohamad has penned a letter congratulating Imran Khan on his appointment as the prime minister of Pakistan.
"I am most heartened by your impressive victory in the general election on July 25, 2018. It was a profound indication of support from the people of your country for your vision for Pakistan.
"May Allah the Almighty bless you with wisdom and foresight to steer Pakistan towards progress, peace and prosperity.
"I am confident that the close and brotherly ties and cooperation between Malaysia and Pakistan for the last 61 years will be further strengthened in the years ahead.
"I look forward to working closely with you in the spirit of genuine solidarity and for the unity of the ummah," he wrote in the letter dated today and posted on his official Twitter account.
Mahathir's name had often cropped up during the run-up to Pakistan's heated election.
Following Pakatan Harapan's victory in the May 9 general election, Imran, a former cricketer turned politician, had praised Mahathir's election slogan to fight corruption.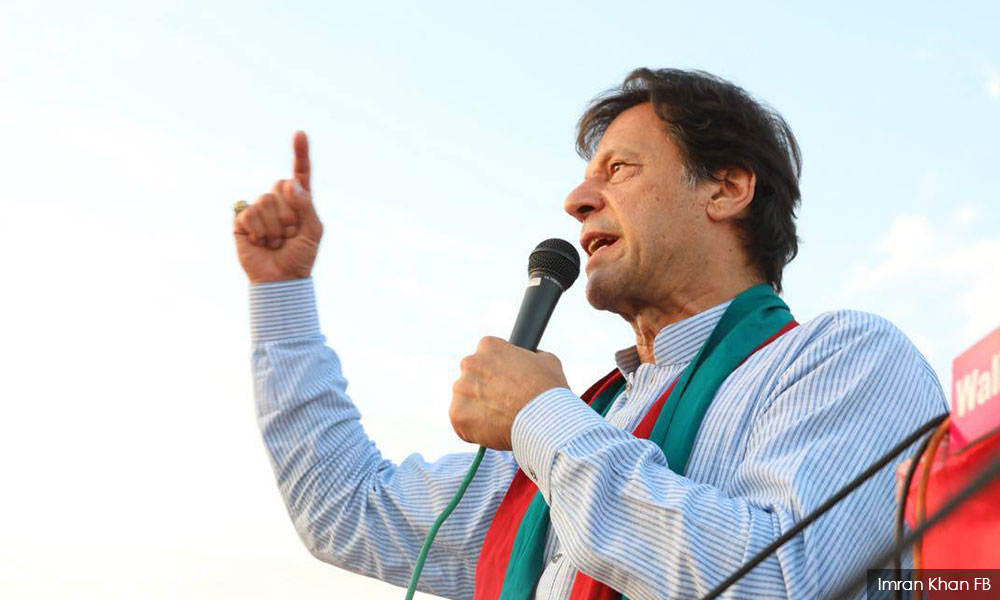 "Corruption of Malaysian PM Najib Abdul Razak was the major reason Mahathir came out of a 15-year retirement to win elections despite attempts by Najib government to manipulate the same.
"Congratulations to Mahathir and the people of Malaysia," he had tweeted.
In an interview with The Guardian in 2012, Imran had cited Mahathir and Singapore's late former premier Lee Kuan Yew as among the world leaders he admired.
Imran's opponents also sought to capitalise on Mahathir in the recent election.
Shehbaz Sharif, the elder brother of former Pakistani premier Nawaz Sharif who leads the Pakistan Muslim League-Nawaz (PML-N), said he would meet Mahathir to learn how to make the Islamic republic a great nation.
"When I talk about lifting Pakistan at par with Turkey and Malaysia, it means that these brotherly countries have achieved a high level of development.
"I will learn from Brother Mahathir Mohamad and Brother Erdogan (Turkish president Recep Tayyip Erdogan) to apply their secrets of development to Pakistan," he had said.