The National Human Rights Society (Hakam) has urged the government to abolish the Official Secrets Act 1972 (OSA) and replace it with a Freedom of Information Act (FOIA).
It said that while it is important to maintain secrecy in limited circumstances such as minutes of cabinet meetings and military briefings on the nation's strategic assets, an FOIA can best address such concerns.
"A Freedom of Information Act can accommodate these valid concerns, yet place freedom of information at the deserving forefront.
"Hakam hereby urges the government to abolish the OSA and to enact a Freedom of Information Act in its place," it said in a statement last night.
The group was responding to a Malaysiakini interview with Prime Minister Dr Mahathir Mohamad, where the premier said the OSA would stay.
"The law is not perfect. It is open to abuse, but you hope to find people who will not break the law, who will obey the rule of law. That is what is important.
"The last government did not follow the rule of law. They did what they liked with the law.
"The main thing is to find a government that will not break the laws," he said in the interview published yesterday.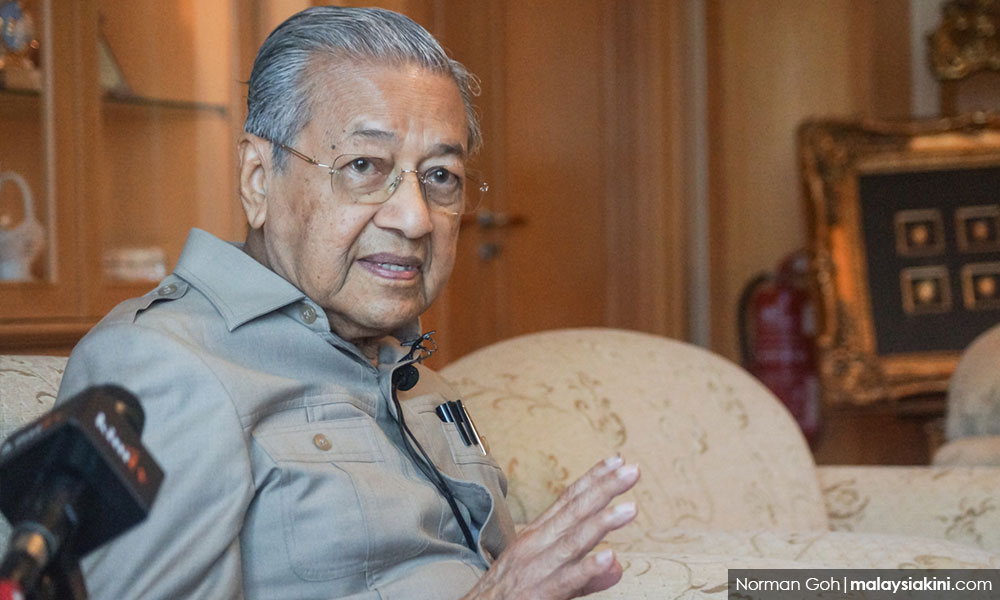 The Official Secrets Act 1972 was amended by Mahathir (photo) in 1986 during his first stint as prime minister to include a mandatory jail sentence of at least one-year for those found guilty.  
The law has been used against opposition politicians over the years, including DAP supremo Lim Kit Siang who had then described the law as the "most 'monstrous' and draconian law in the entire Mahathir government" and would result in a "cowed press" and a "cowed Parliament".
Excessive powers
Hakam said the OSA is an archaic law that grants ministers and public officers excessive powers to arbitrarily classify almost any government document as an "official secret", and had been regularly abused in the past.
Hence, maintaining the OSA in its current form is contrary to the principles of transparency and freedom of information, which in turn directly undermines accountability and good governance.
"Without adequate access to information of government policies, the citizenry cannot make informed decisions. Lack of informed decisions inevitably lead to incompetent, or worse, corrupt governments," the group said.
In addition, Hakam said maintaining the OSA is also a breach of Promise 14 in Pakatan Harapan's election manifesto, which promised to revise the OSA and enact the FOIA.
It is also anomalous for two Harapan-led state governments - Selangor and Penang - to have state FOI laws, while the federal government adopts a conflicting position, the group said.